This cool old photo shows the magazine rack at National Airport back the year it opened, in 1941. This is the terminal waiting area. Take a look at a few more old photos of National Airport,...
National Airport in Arlington was opened in the summer of 1941, several months before Pearl Harbor. Below is a fascinating old image showing the aerial view of what would eventually become National Airport.
Here are two great photos sent in by GoDCer Ken, who was raised in Arlington. The first shot is an aerial photo around Washington National and the Pentagon. The second one is Spout Run near Lee...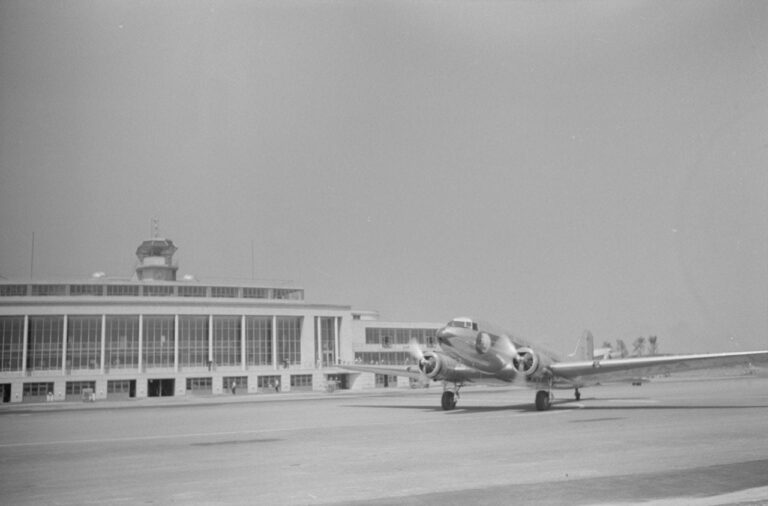 Who doesn't love National Airport (correct, not Reagan)? There is no argument that the approach from the north as you're landing, has the best views of any approach to a major urban airport. Just make sure...
How many times have you been down to Gravelly Point? It's definitely one of the best spots to relax on weekends and watch the planes land or takeoff from National Airport. Here's a shot of four...
GoDCer, and D.C. native, Tony was kind enough to share a number of photos from his youth. His father was a pilot with Eastern Airlines (remember them?) and a few of the shots are taken by...
In September 1955, President Eisenhower suffered a heart attack while visiting Denver. He was rushed to Fitzsimmons Army Hospital, where he would spend seven weeks recovering. While convalescing, he continued to carry out his executive duties...
Aviation has a strong history in the Washington area. Following on the heels of our last aeronautical first (Concorde at Dulles), here is another first for the region and the country. In the fall of 1958,...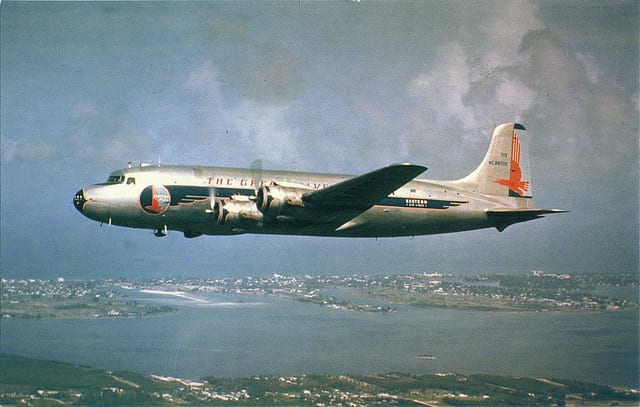 A horrific air disaster occurred on November 1st, 1949 near National Airport. An inbound passenger flight from Boston collided with a small military plane, killing everyone on board. This was the front page article of the...
Dulles International Airport is one of only two federally owned airports in the country (National Airport being the other). Some find it to be an ugly monstrosity. Others find it to be an architectural masterpiece —...