This great old photo shows the Arts and Industries Building on the Mall under construction in 1879. And below we found an interesting 1878 rendering of what the building should look like. And finally, here's a...
What a lovely old photo of the Smithsonian Castle in 1856. Click on it for incredible details.
What a fascinating old drawing from 1846. This is the proposed design for the Smithsonian Castle, Source: Smithsonian Archives
What an awesome photo from the Civil War era. You're looking up what is Independence Ave. today. Source: Smithsonian Archives
What a beautiful view of the Mall from the Smithsonian. This was taken in the early 20th century. Source: Library of Congress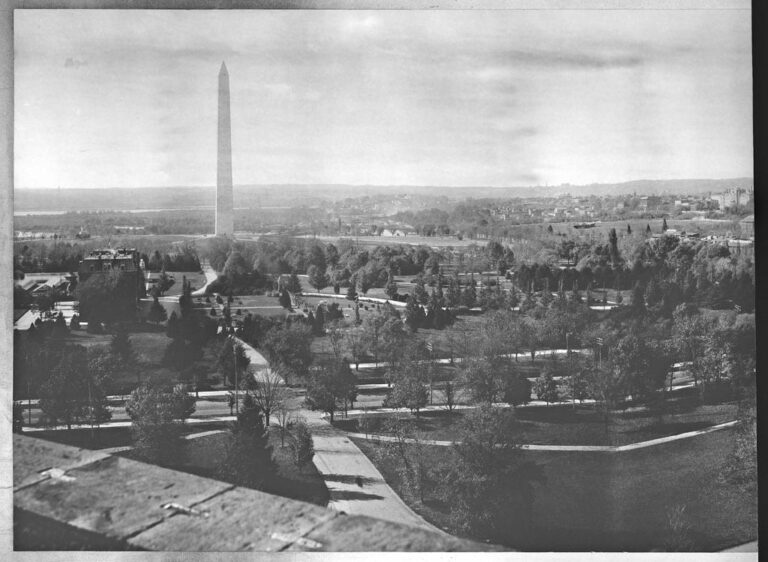 What an incredible 360-degree panorama of Washington from 1886. This image was taken from the top of the Smithsonian Castle. Don't miss it!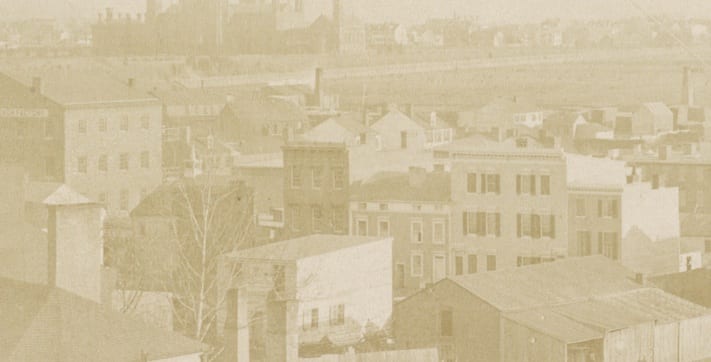 Now this is a really super old photo of Washington from around 1857. Click on it for a much larger version to study it. I believe this is a view looking southeast, and the Washington Monument...
This is a beautiful painting done by Jex Garnet Garnet Jex in 1936. Source: Smithsonian
We are loving the Smithsonian Archives! This is a great one from 1874.
This is a view from the top of the Washington Monument, sometime late in 1940s. You'll see old temporary buildings occupying the current site of the Museum of American History.