Here's a cool old map of Georgetown from 1830. You'll notice the street names have since changed. Wisconsin Ave. was High St., M St. was Bridge St., and you'll notice east-west numbered streets. Source: Library of...
Now here is an interesting article that we dug up in the old archives. We found an article in The Baltimore Sun, from January 28th, 1839, discussing the possibility of retroceding Georgetown to Maryland. Most of you...
Here is an old map of Washington before the retrocession of the western portion back to Virginia. This was when the territory had three cities within it: Washington, Georgetown, and Alexandria, plus two counties in Washington...
Seriously. This city has come a long way from lost sheep and cows on Pennsylvania Ave. Check out this print from 1839. Source: Library of Congress
Below is a fascinating old broadside that we came across in the Library of Congress archives. Here is the description … A broadside condemning the sale and keeping of slaves in the District of Columbia. The...
In 1872, Congress appropriated $100,000 for a bridge made of iron. Construction lasted until 1874, when it was rechristened "Chain Bridge" without chains.
In the 1830s, the Baltimore Sun was a far more prominent paper, covering the daily happenings of life in Washington City. We came across an interesting piece from the Baltimore Sun correspondent in Washington. You may...
Why is it named Silver Spring? Francis Preston Blair (i.e., Blair House near the White House) came across a mica-flecked spring in Acorn Park.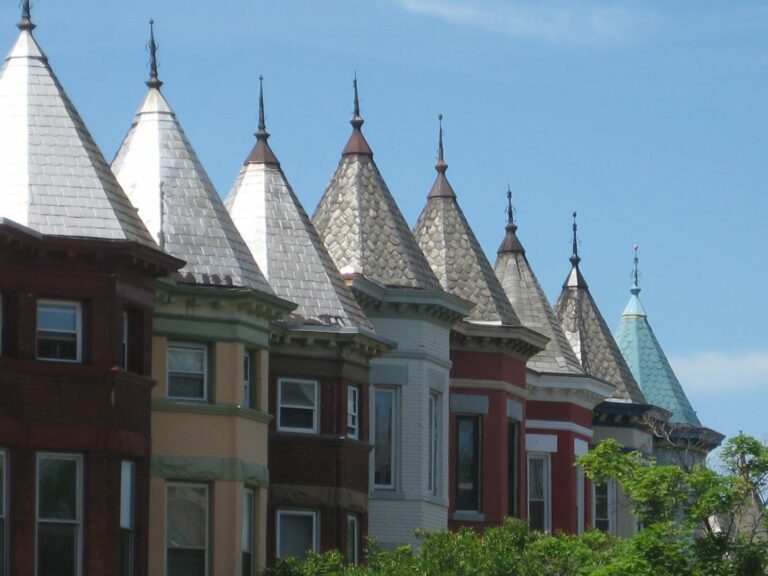 It has been a really long time since we did a "Why is it Named…?" post, and since at least a quarter of GoDCers live in Bloomingdale (I totally made that number up), we are going to...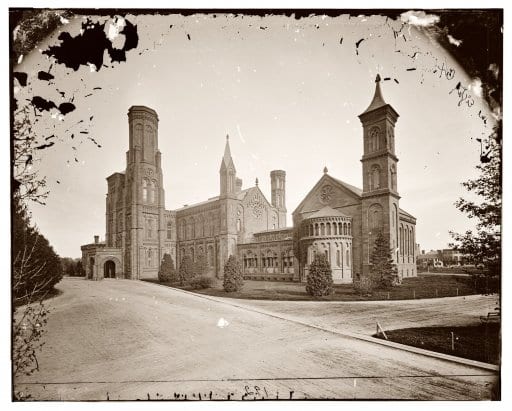 Some of you may not be aware of this, but an Englishman, who had never set foot in America, provided the financial backing for the nation's greatest museum: The Smithsonian Institution. James Smithson was a wealthy...