Seriously. This city has come a long way from lost sheep and cows on Pennsylvania Ave. Check out this print from 1839.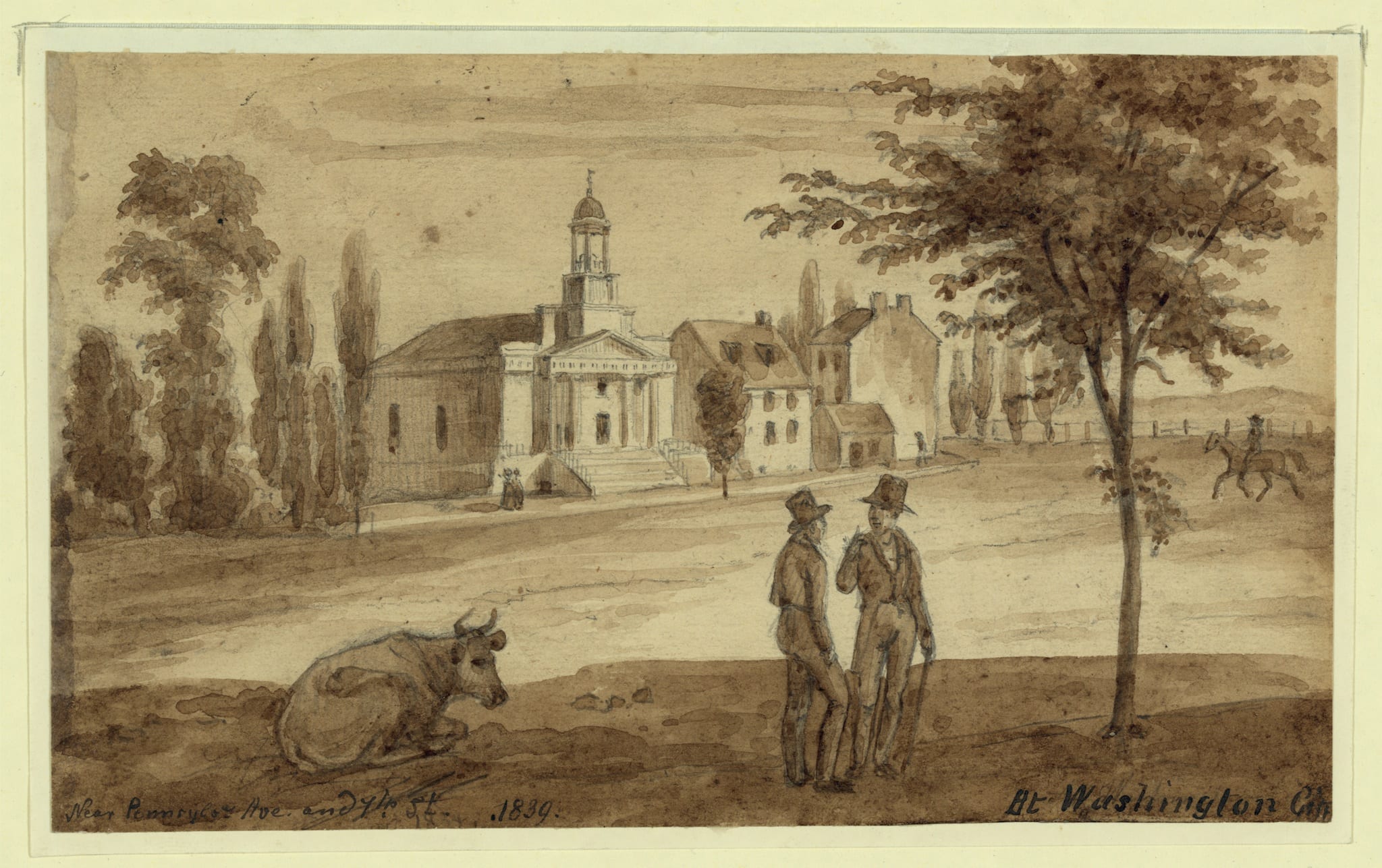 Washington DC has a rich history that dates back centuries. From the days when it was just a small new federal city to the bustling metropolis we know today, it has seen countless changes over the years. One such change is captured in a fascinating print from 1839 that offers a unique glimpse into the past of this iconic city.
The print shows a cityscape drawing of the northwest quadrant of Washington, DC from a vantage point at Pennsylvania Avenue and 7th Street. The drawing depicts two men standing near the intersection while a cow lies on the ground nearby. The drawing offers a stark contrast to the Washington of today, which is characterized by government buildings, bustling streets, and modern amenities.
The print is a reminder of how much the city has changed over the years, and how far it has come since its early days. In the early years of Washington DC, it was not uncommon to see animals like cows and sheep wandering around the streets. The print serves as a reminder of how different life was back then, and how much has changed since those early days.
Another interesting feature of the print is the First Unitarian Church designed by Bulfinch, which can be seen in the background. This iconic building is an important part of the city's history, and a testament to the work of famed architect Charles Bulfinch.