Amazing old photograph of the Smithsonian Castle back in 1867, a couple years after the Civil War. Source: Smithsonian
Look how different things were well over a hundred years ago. We dug this photo up on Flickr thanks to the DC Public Library. Source: DC Public Library
Take a look at this great afternoon photo. The detail is amazing when you click to zoom in on it. This is the old U.S. Patent Office in 1924, the building that currently serves as the...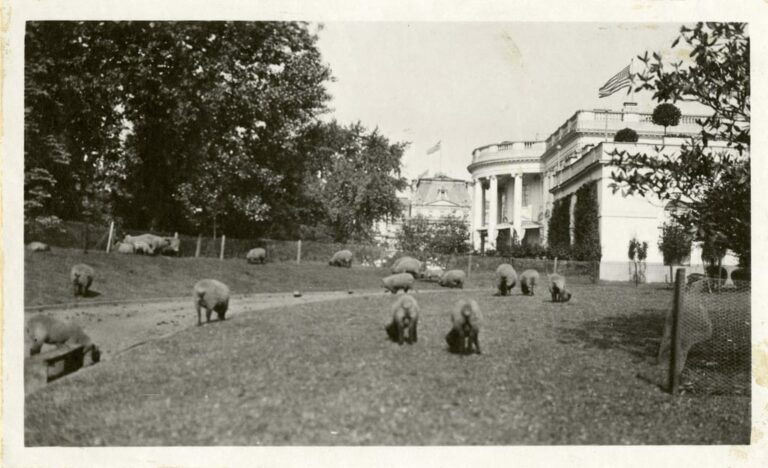 Here's a photo I found on Flickr. It's from the Nation's Attic (i.e., The Smithsonian). They have a great set of photos up there, so you should take a look. The photograph below shows sheep grazing...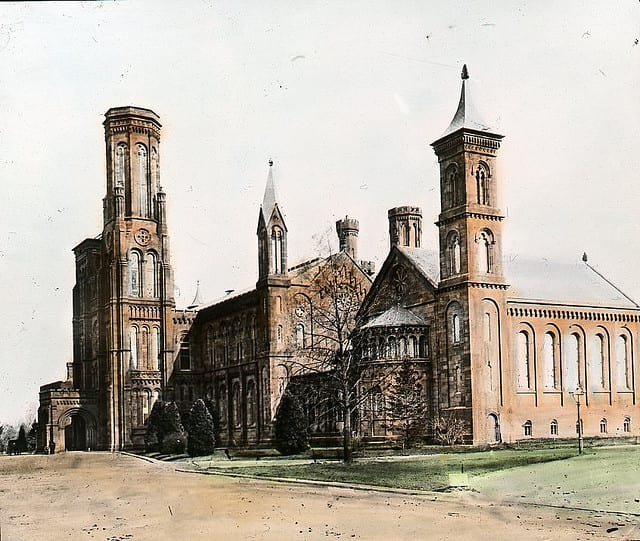 Bad weather keeping you inside? Me too … maybe you're having a beer at Toledo Lounge, Meridian Pint or Church Key (make sure you order a DC Brau). Unfortunately, I'm not. If you're like me, stuck...