Here is a terrific series of photographs and drawings of the then-proposed new Smithsonian museum dedicated to flight. It would eventually become the world-famous Air and Space Museum on the National Mall.
In 1958, President Eisenhower approved plans to build a new Smithsonian museum dedicated to aviation. The selected site was between 4th and 7th St. SW on Independence Ave. Hellmuth, Obata & Kassabaum proposed "a Museum for the Space Age" in a time when the country was space crazy. The designs were altered and construction began in 1971, ultimately being completed in time for the nation's bicentennial celebration, opening to great fanfare on July 1st, 1976.
The first few images show proposed designs from architectural firms that were not selected.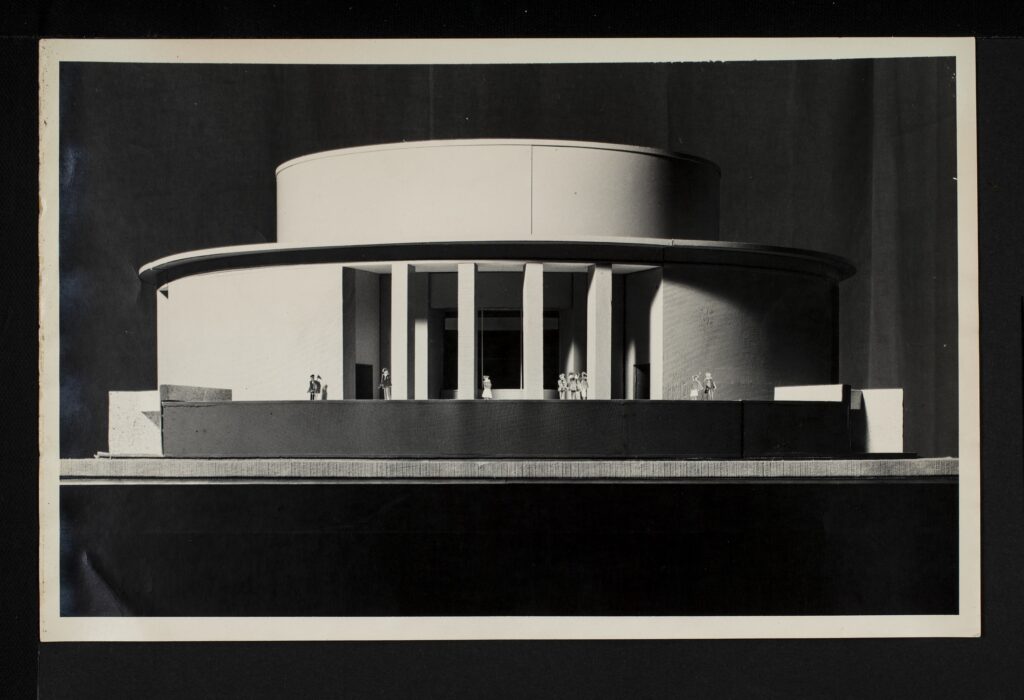 The series below was called the "Wineglass Design" by McKim, Mead & White. Though they weren't selected to design the museum, they were responsible for a number of prominent buildings in the District, including the 1903 White House renovations during the Roosevelt Administration (which we wrote a bit about). They also designed the National Museum of American History as well as the Patterson Mansion on Dupont Circle.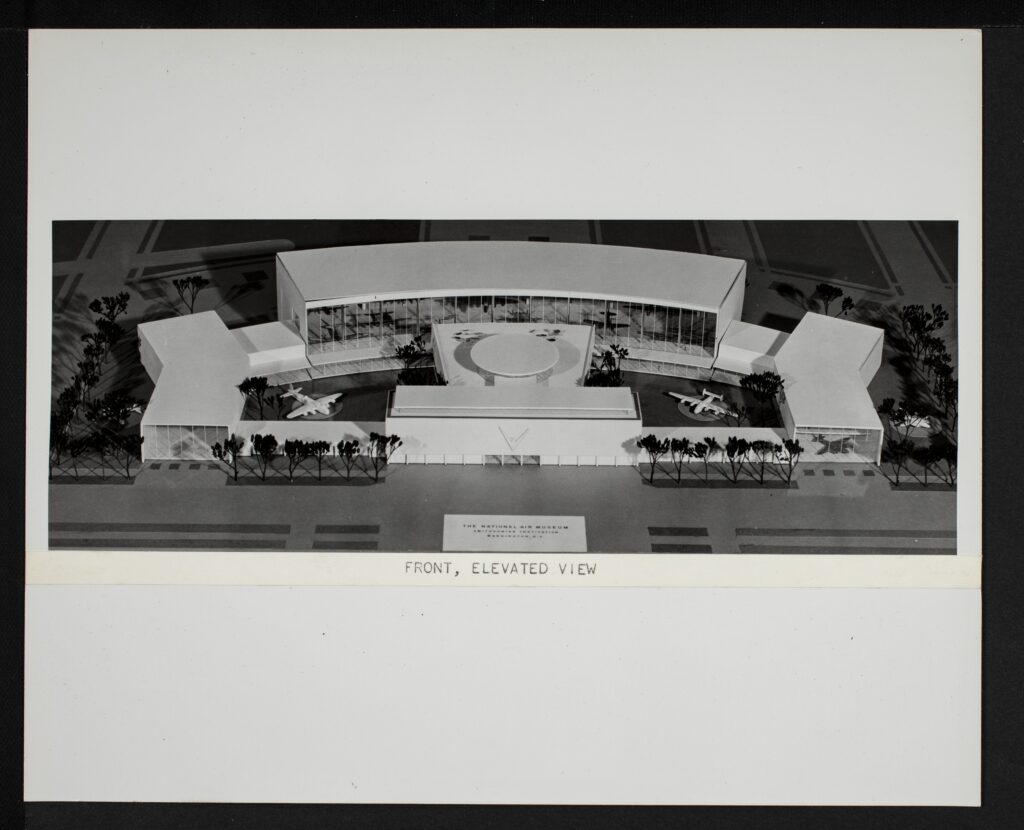 The next series of images was from the firm Hellmuth, Obata & Kassabaum, the firm ultimately chosen to design the museum. The drawings and models begin to look more like what we now see as the National Air and Space Museum.
This is one of our favorites from the collection, showing the view from the front facade of the building, looking east towards the Capitol Building.
Here are a few more drawings from a firm not selected to design the building, Harbeson, Hough, Livingston and Larson.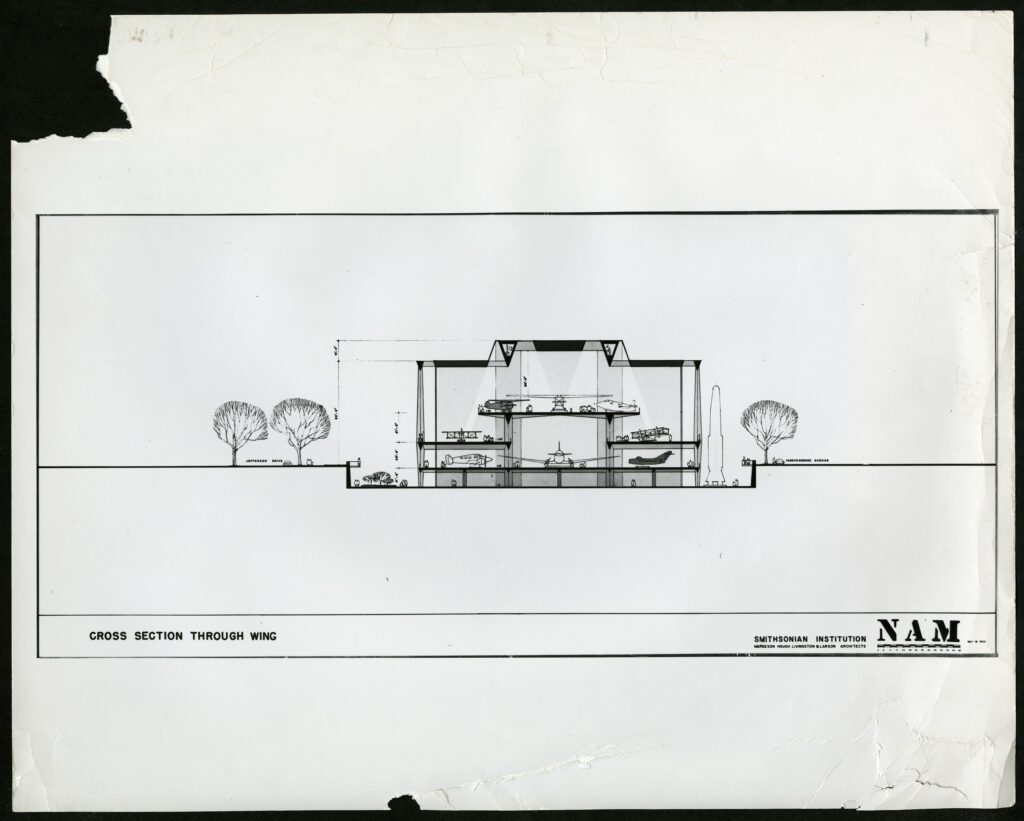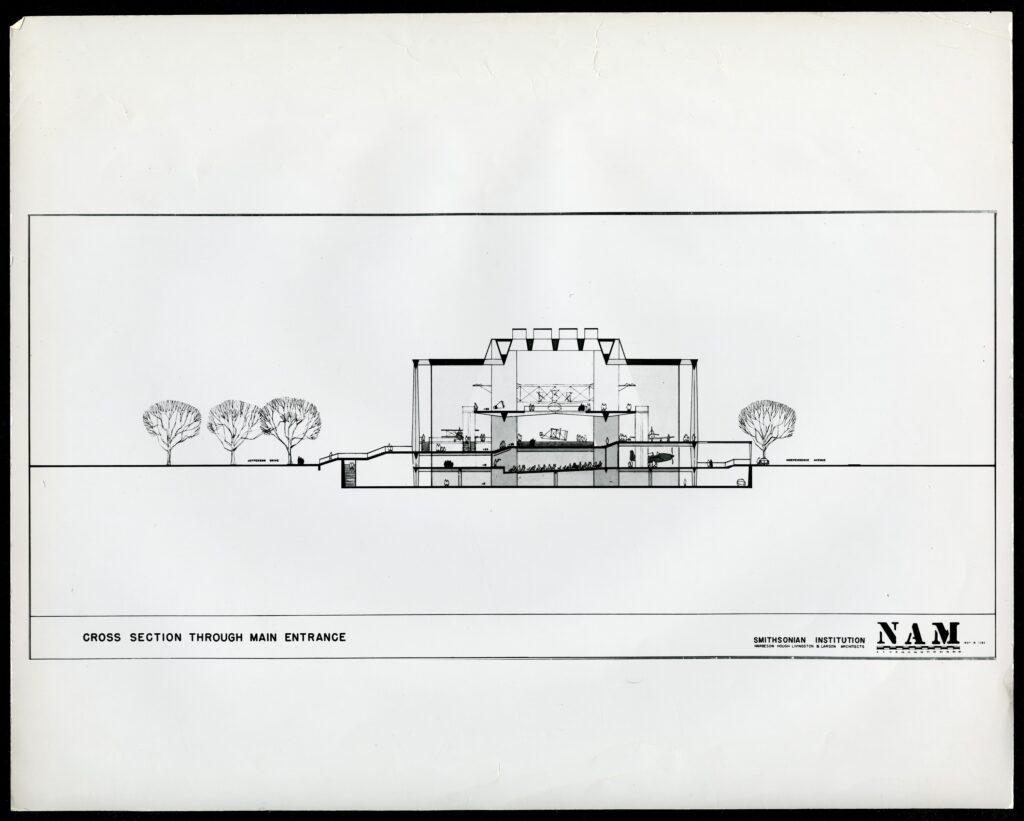 Last, we see an aerial view looking down on the site, showing a larger section of the National Mall, west of the Capitol Building.