In the heart of Washington, D.C., stands the iconic Smithsonian Castle, a majestic architectural gem that holds deep historical significance. This photograph captures the castle's appearance shortly after the Civil War, offering a glimpse into a pivotal period in American history.
The Smithsonian Institution, founded in 1846, played a vital role in the nation's development, becoming a symbol of knowledge and culture. As the oldest and arguably most renowned museum complex in the country, the Smithsonian Institution has been a beacon of enlightenment, preserving invaluable artifacts and fostering an appreciation for arts, sciences, and humanities.
The aftermath of the Civil War, which ended in 1865, saw the United States grappling with the task of rebuilding a fractured nation. During this tumultuous time, the Smithsonian Castle stood as a testament to the nation's resilience and determination to preserve its heritage.
The castle's construction began in 1847, and its completion in 1855 marked a significant milestone in American architecture, showcasing the Romanesque Revival style designed by James Renwick Jr. As a distinctive and enduring structure, the castle provided a fitting backdrop for a nation seeking unity and progress in the face of immense challenges.
Throughout its history, the Smithsonian Institution has evolved into a sprawling network of museums and research centers, each dedicated to exploring various facets of human knowledge. The original castle remains at the heart of this vast complex, serving as a reminder of the nation's dedication to education and enlightenment.
Over the years, the Smithsonian's collections have grown exponentially, encompassing a diverse array of exhibits ranging from natural history and aerospace to art and culture. As it continues to expand its reach, the Smithsonian Institution remains a cherished national treasure, inviting visitors from around the world to immerse themselves in the richness of American history and beyond, making it an enduring symbol of knowledge and cultural heritage.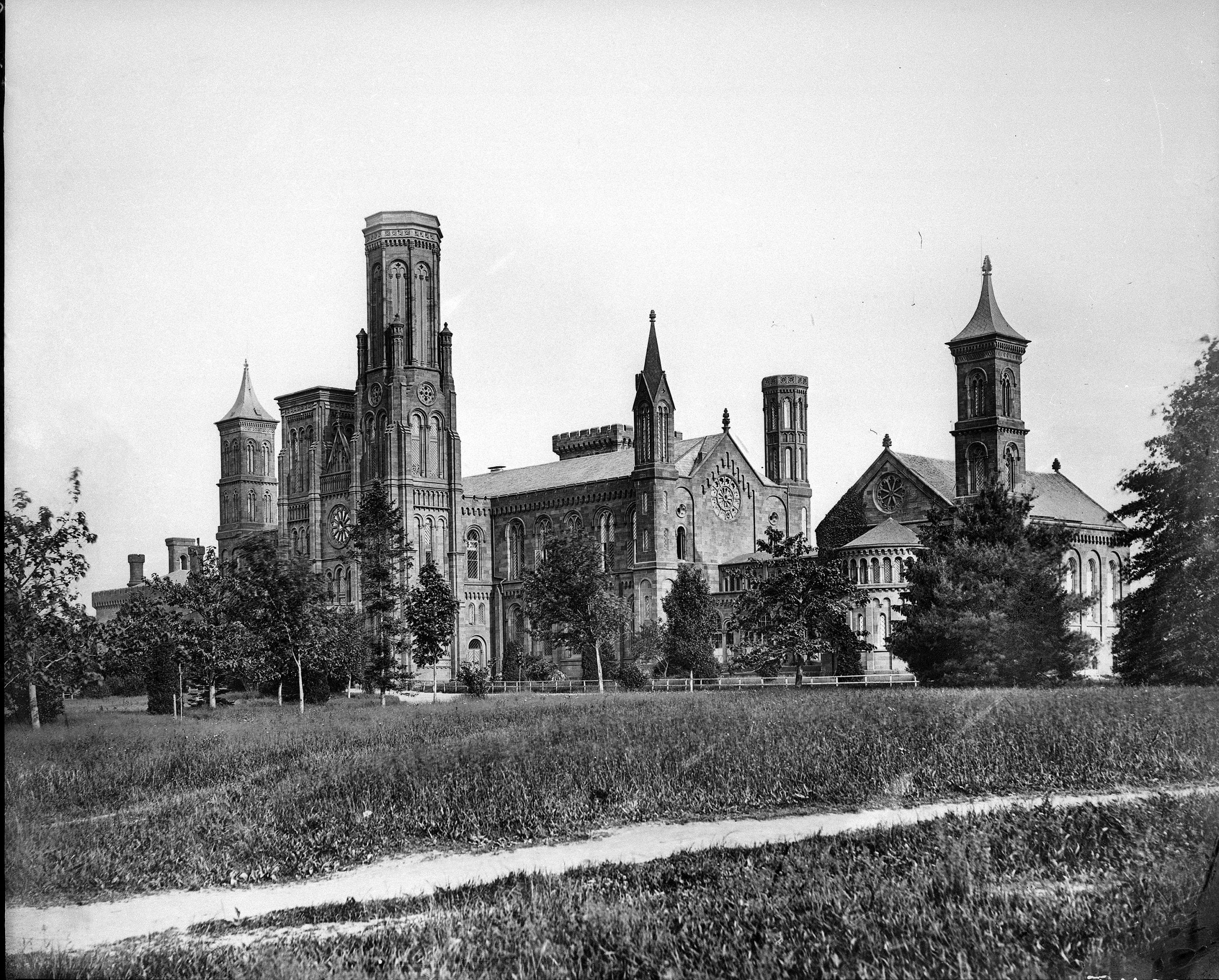 Source: Smithsonian