An incredible map of Washington well before the Civil War. Lovely details for you to study.
This is an amazing old photo of the General Post Office, which still stands in Gallery Place today. Check out the beautiful image below, which is from 1846. The building is now the Washington Monaco Hotel. Source:...
What a fascinating old drawing from 1846. This is the proposed design for the Smithsonian Castle, Source: Smithsonian Archives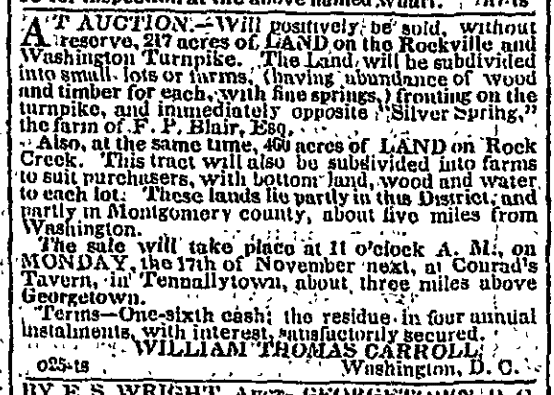 Here is an old classified advertisement from The Baltimore Sun, printed on November 12th, 1845. In the ad, you'll see some interesting property for sale, namely a large plot of land on the Rockville and Washington...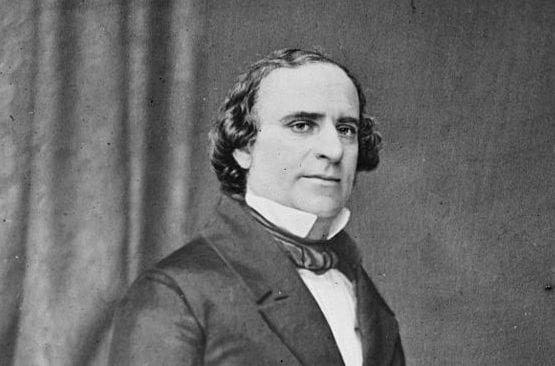 We came across some interesting history while digging through the rabbit hole that is Wikipedia. David Levy Yulee, of Florida, was not only one of the first senators from that state, but he was also the...
Here is an interesting video that we found, showing a collection of really old photos of D.C.
Source: DC Public Library Above is a great photo that we dug up on Flickr. The saloon above is the famous old Palo Alto Tavern, formerly located in Bladensburg, Maryland. It was across the street from...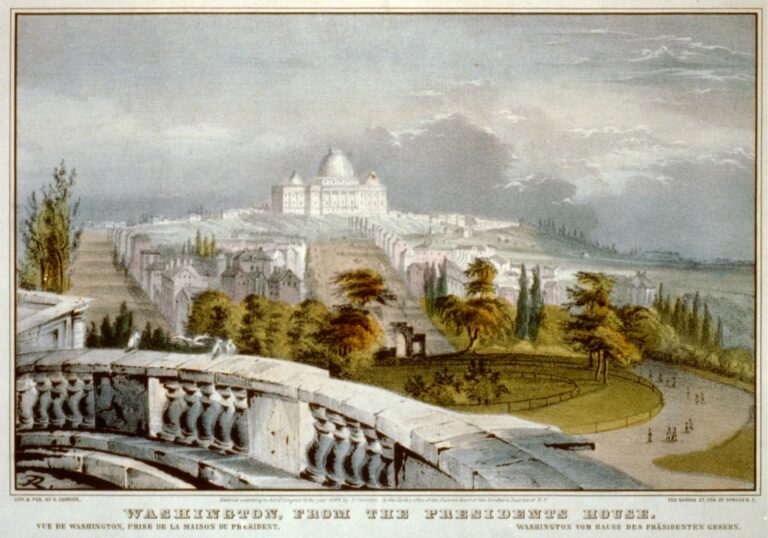 This is a great print from 1848, showing the view looking south and west from the White House. Source: Library of Congress Update: Oops, the comment below is correct. This is east, not west. I should...
In 1872, Congress appropriated $100,000 for a bridge made of iron. Construction lasted until 1874, when it was rechristened "Chain Bridge" without chains.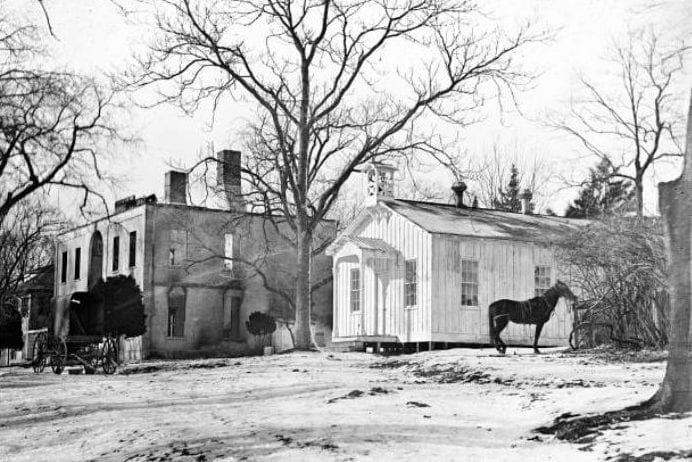 "Kalorama" is a Greek word meaning "fine view." It's also the name given to one of the finest neighborhoods in Washington. Here is a quick "Why is it Named…?" The neighborhood takes its name from an...