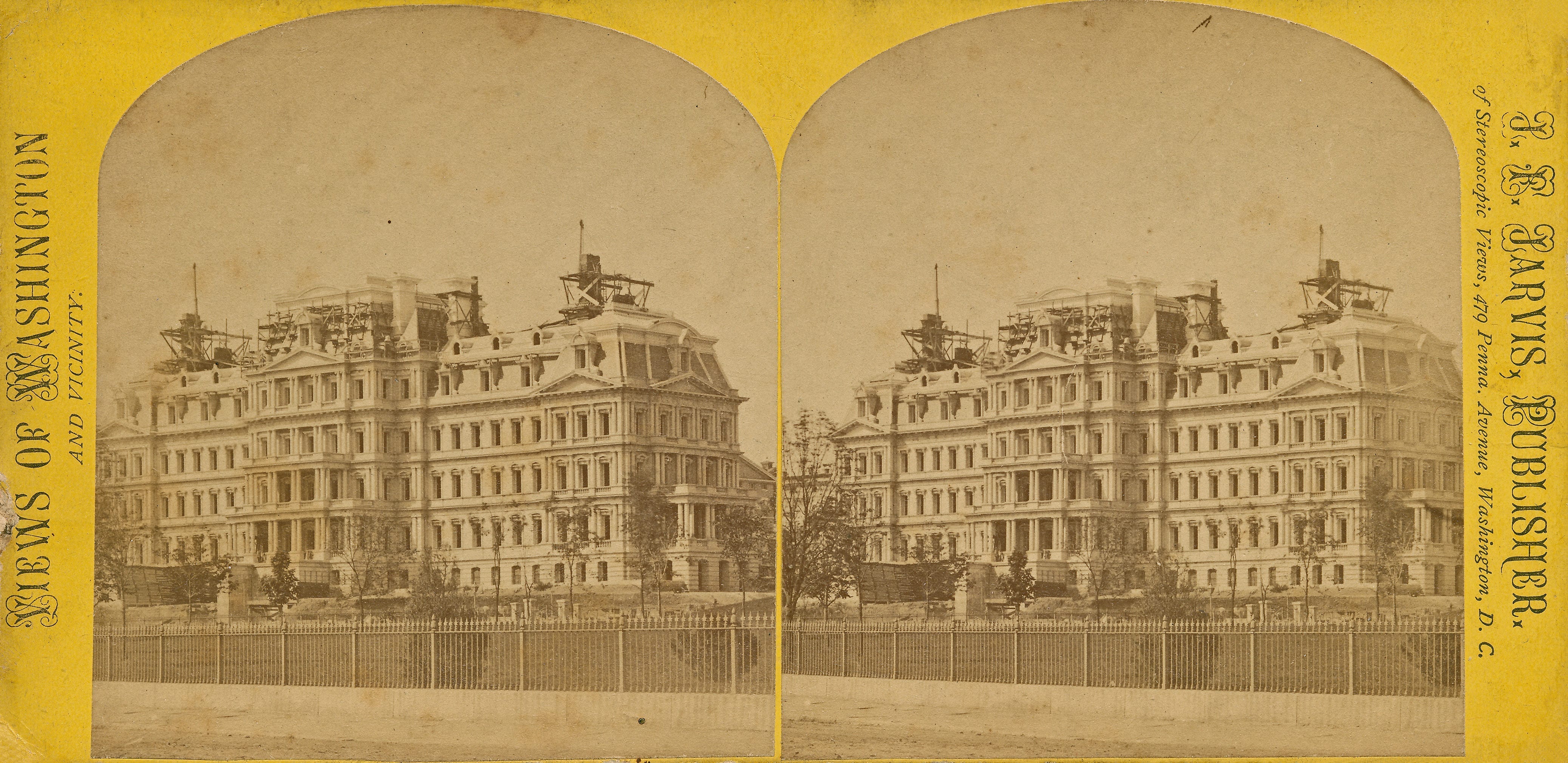 Check this out … what a fascinating old stereographic photo of the Old Executive Office Building, then known as the State, War, and Navy Building, adjacent to the White House. John DeFerrari posted a great history...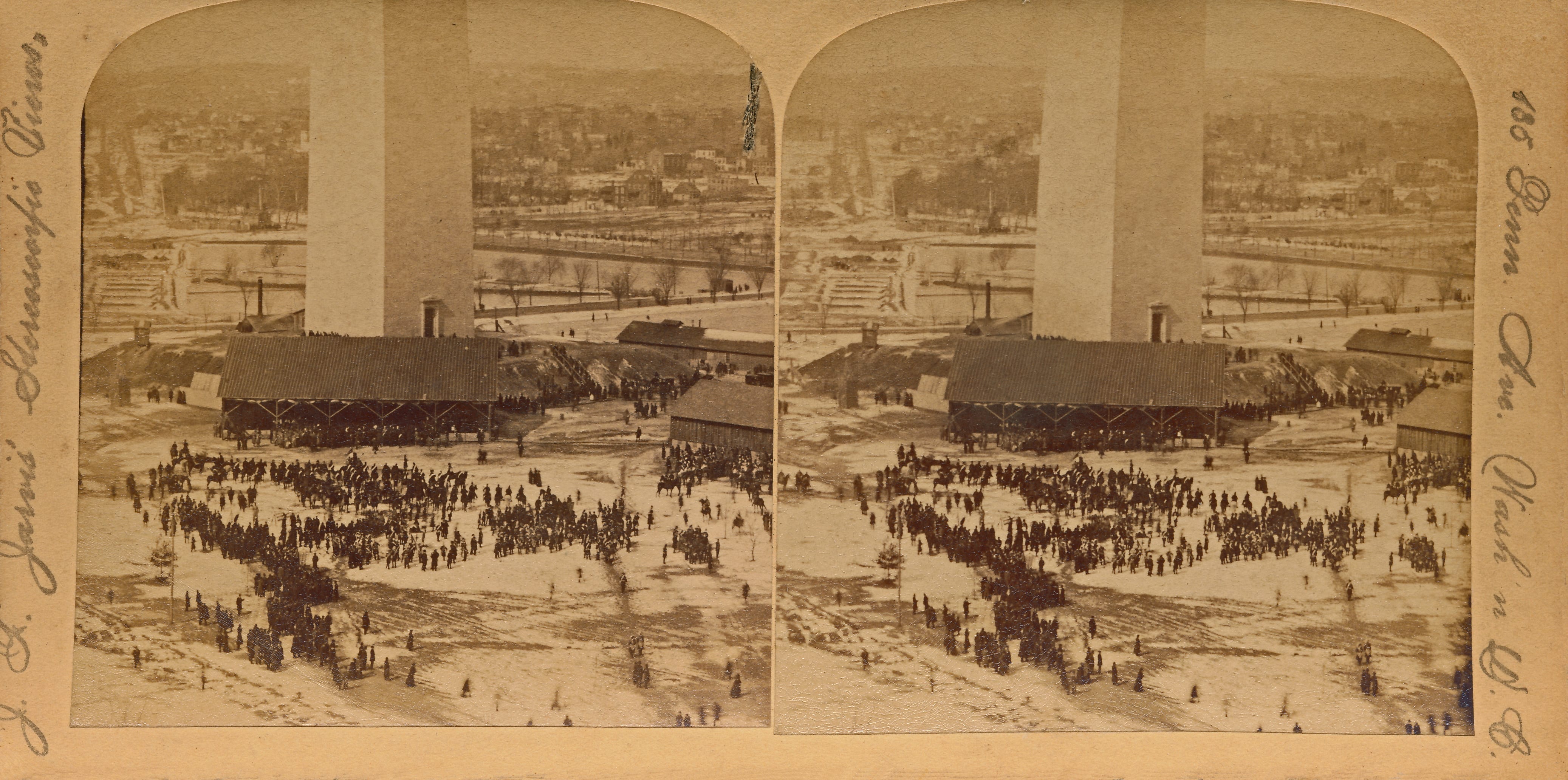 Terrific old photo of the Washington Monument being dedicated in 1885. Check out the amazing details.
Washington Monument under construction with U.S. Fish Commission hatching ponds in the foreground and Bureau of Engraving and Printing building in the background.
What is a zymotic disease? This is a map of deaths due to this disease in 1892. Find out what that means.
What a sad map of the District. This shows the deaths in Washington from lung disease in 1888.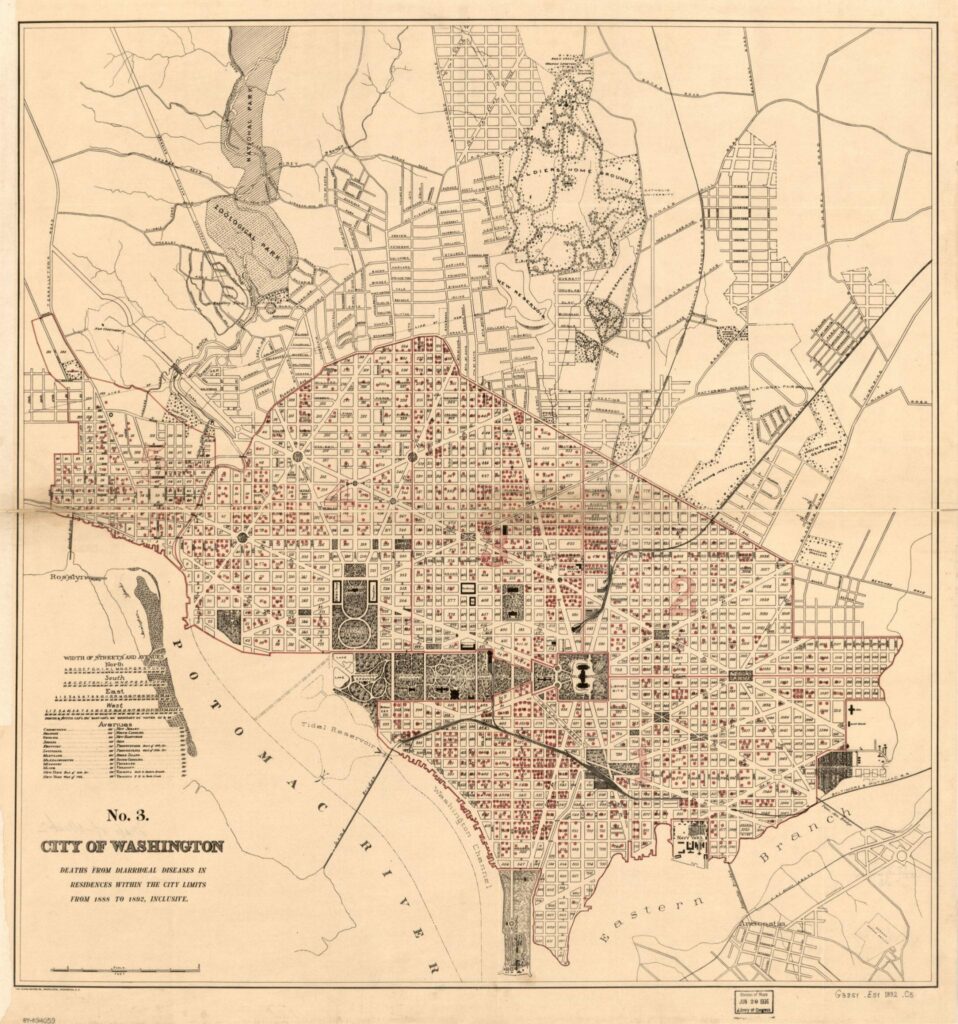 This is one of the more bizarre maps that we've uncovered. It certainly demonstrates how different the times were with such a high incidence of death due to diarrhea in the 19th century. Sanitation wasn't exactly...
Adams Morgan didn't exist in 1888. Back then it was called Washington Heights as many of the other uptown destinations began their lives similarly: Cleveland Heights, Friendship Heights, Massachusetts Avenue Heights. If you're curious to know...
A scene was enacted just outside the National Theatre last night at the close of the performance which may end in a divorce suit.
At the time, Grover Cleveland lived north of the city in a lovely old estate called Oak Hill. Eventually, the neighborhood that grew up around his home was named for him: "Cleveland Park".
You have to see this amazing old photo of the White House. This is a view of the President's Mansion from the south. Source: Library of Congress