This is a terrific series of 12 maps from 1880 showing a bunch of data about the streets of Washington. Scroll through the whole thing and click on the ones you're interested in to see zoomed in versions for better details.
The maps were done at the request of the Board of Commissioners of the District of Columbia. Josiah Dent was the president, Thomas Morgan was another member and William Twining was the engineer commissioner detailed from the U.S. Army Corps of Engineers.
They were compiled by Lieutenant F.V Greene, the Assistant to the Engineer Commissioner. He was a U.S. Army officer originally from Rhode Island. He had a decorated military career, attending West Point, served in the artillery, including seeing combat in the Spanish-America War and in the Philippines at the Battle of Manila in 1898. He rose to the rank of major general before pursuing a civilian career, including as New York City Police Commissioner.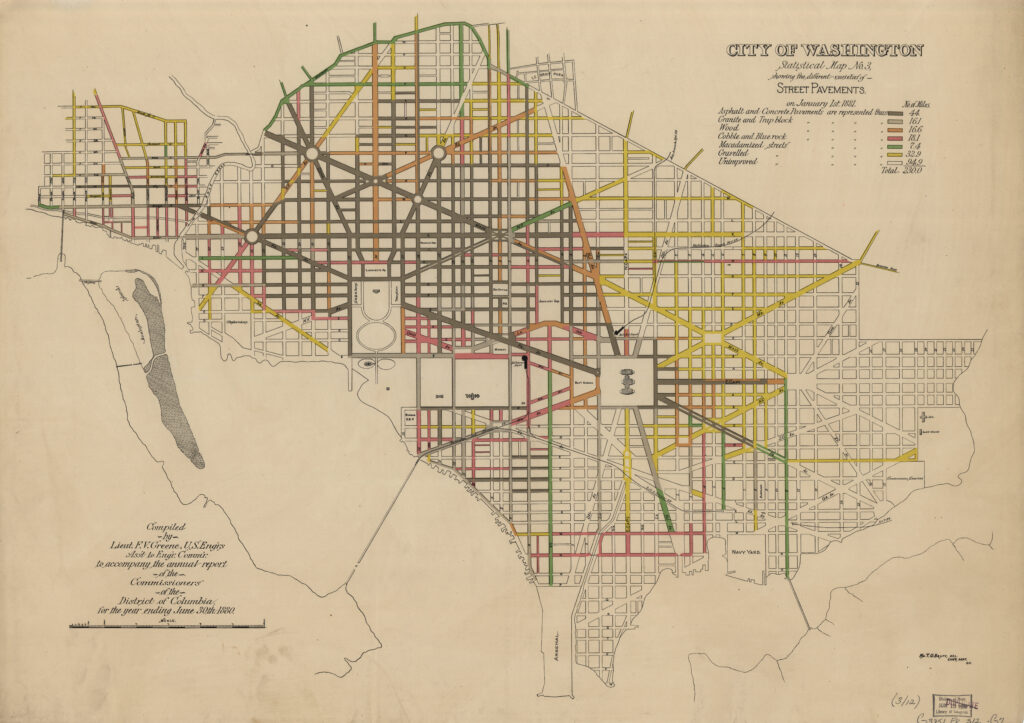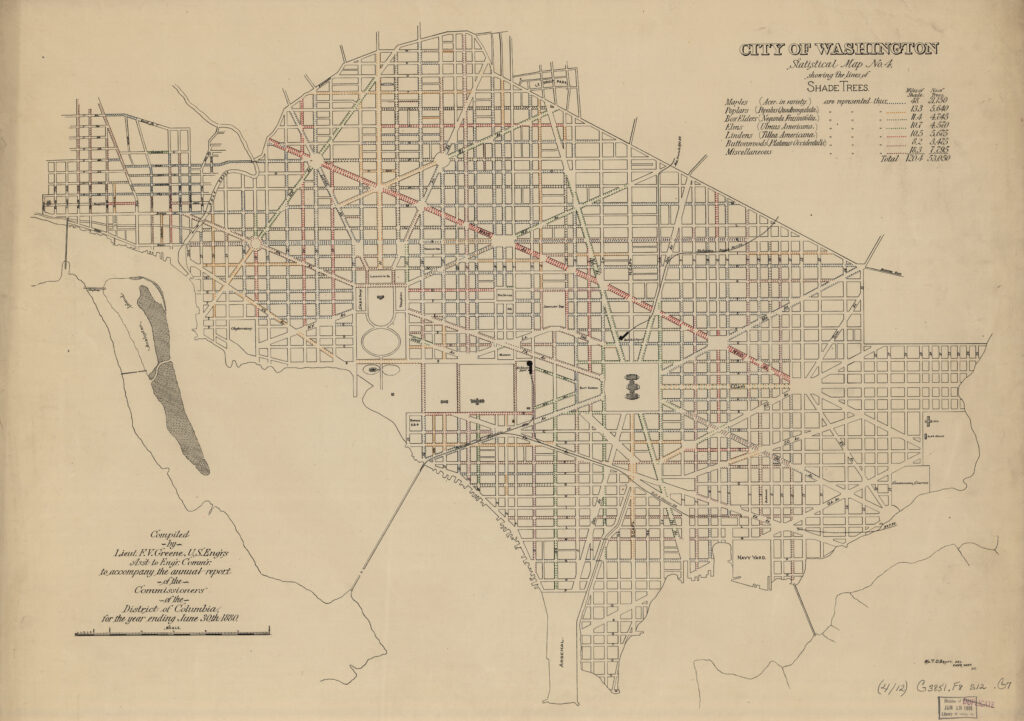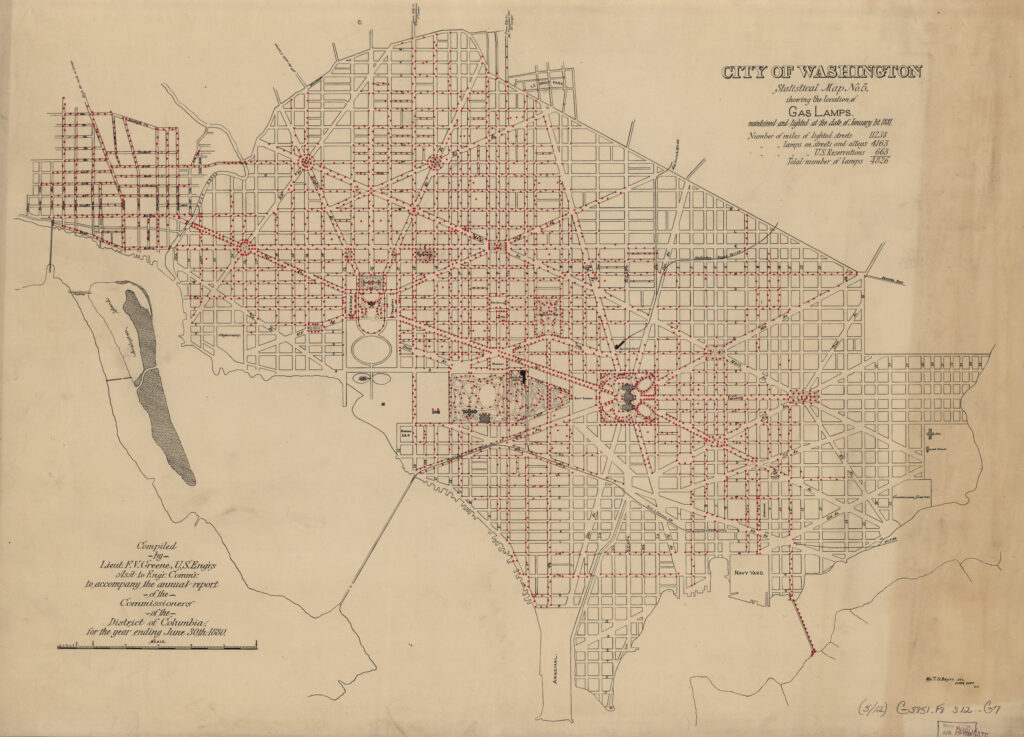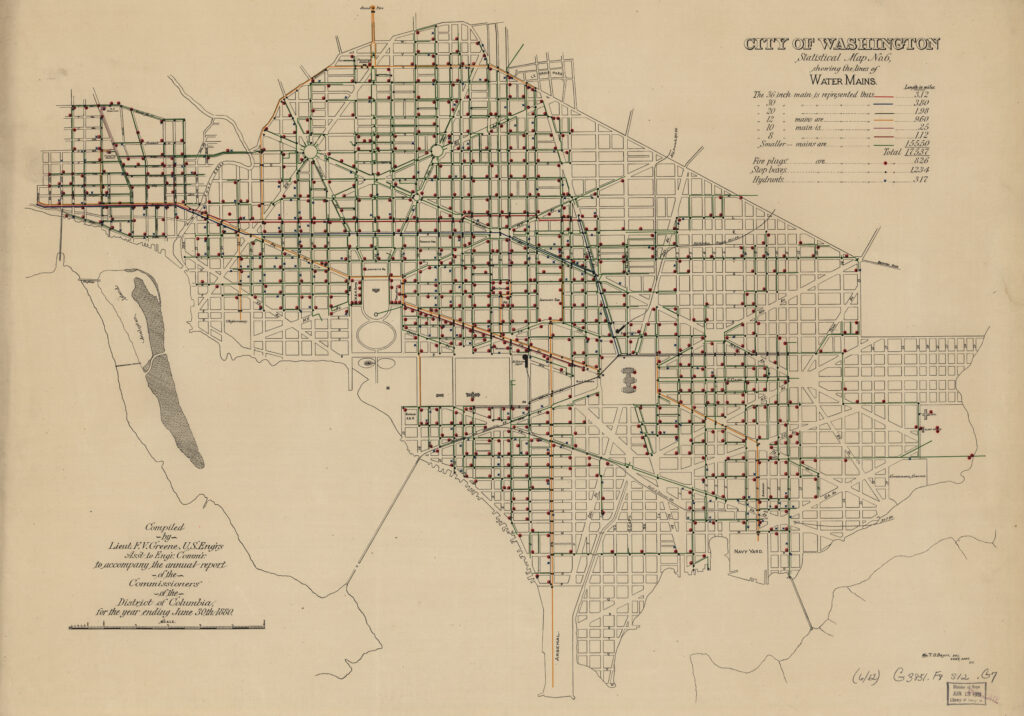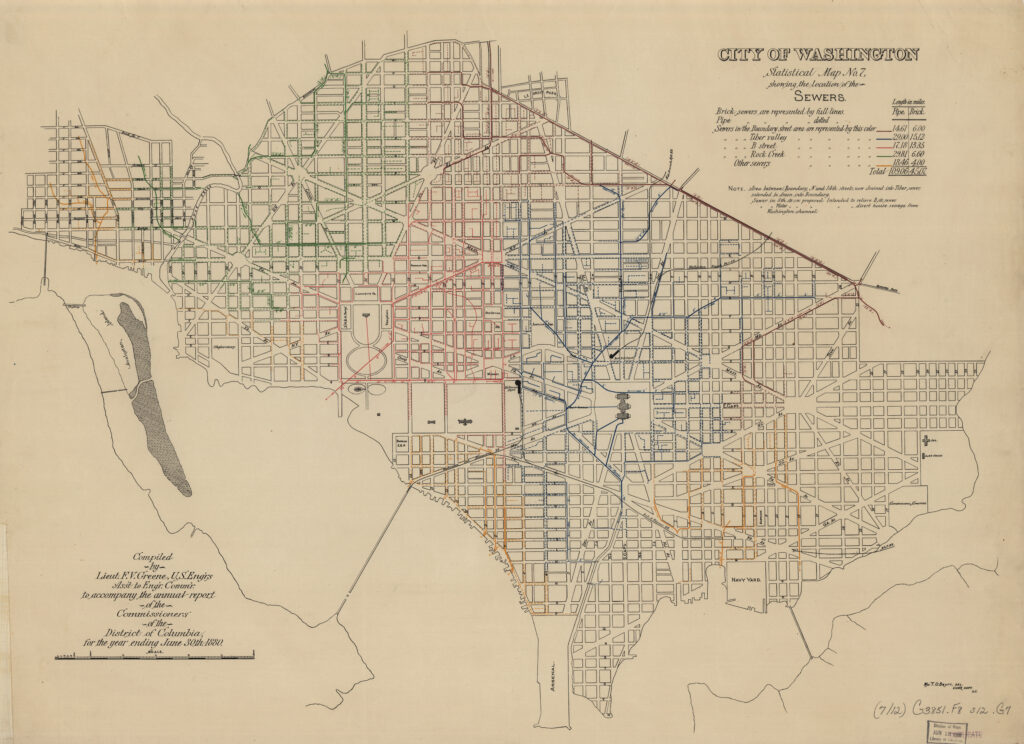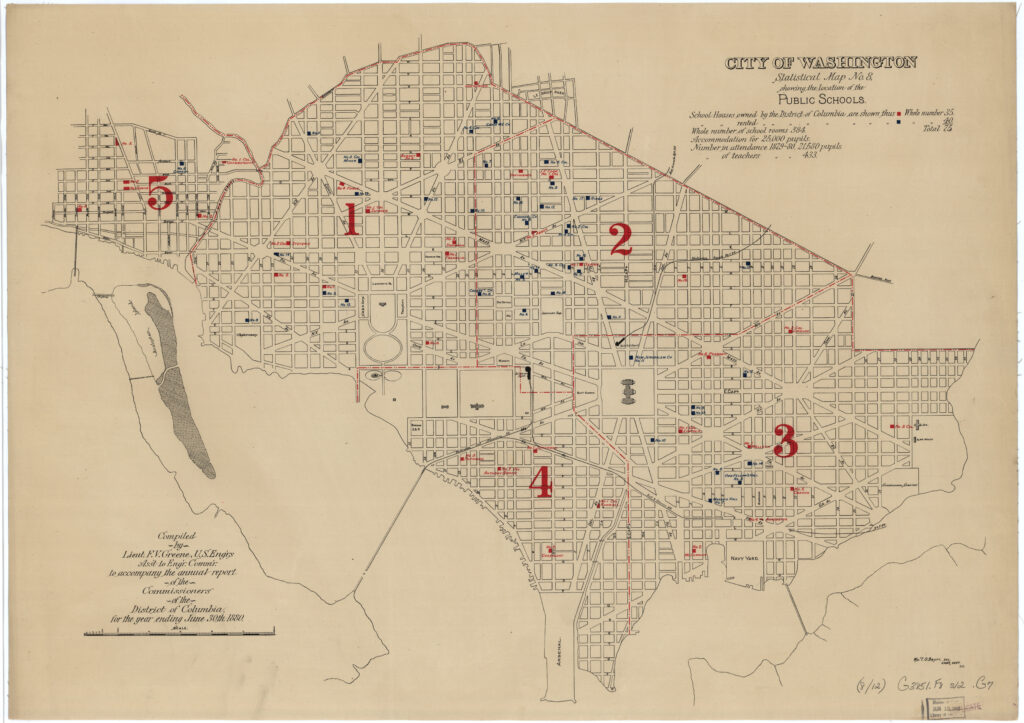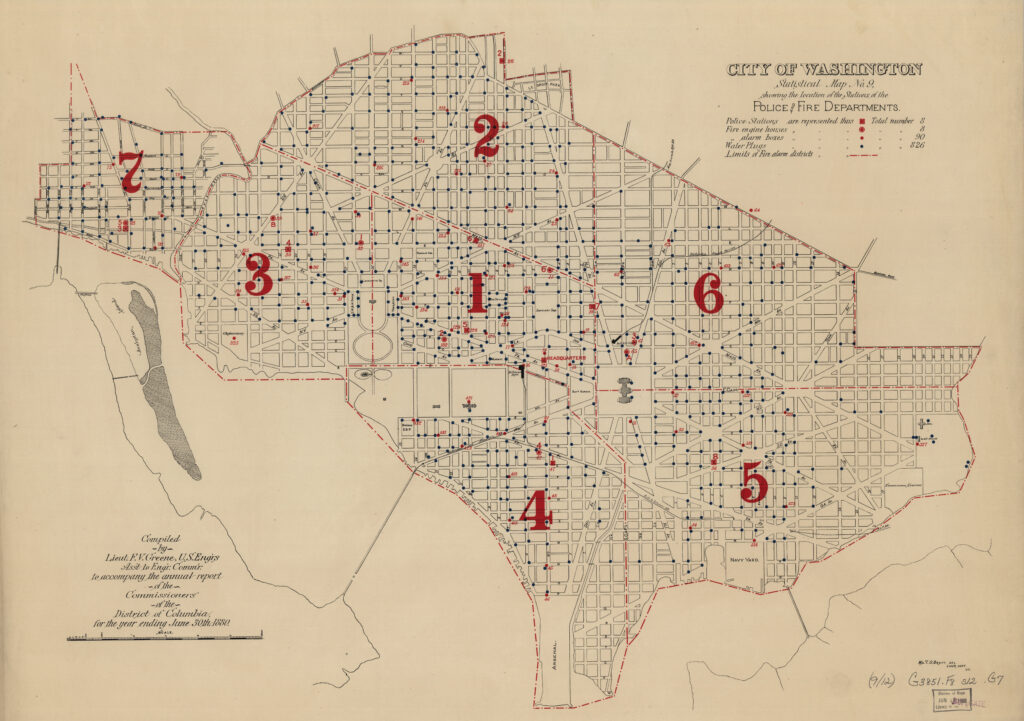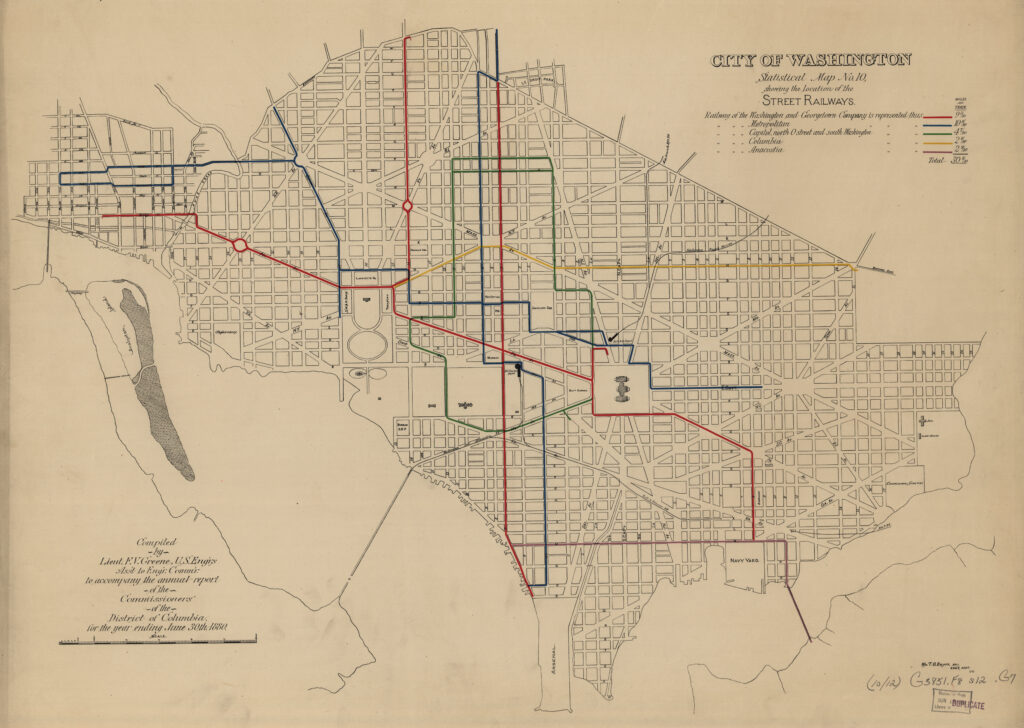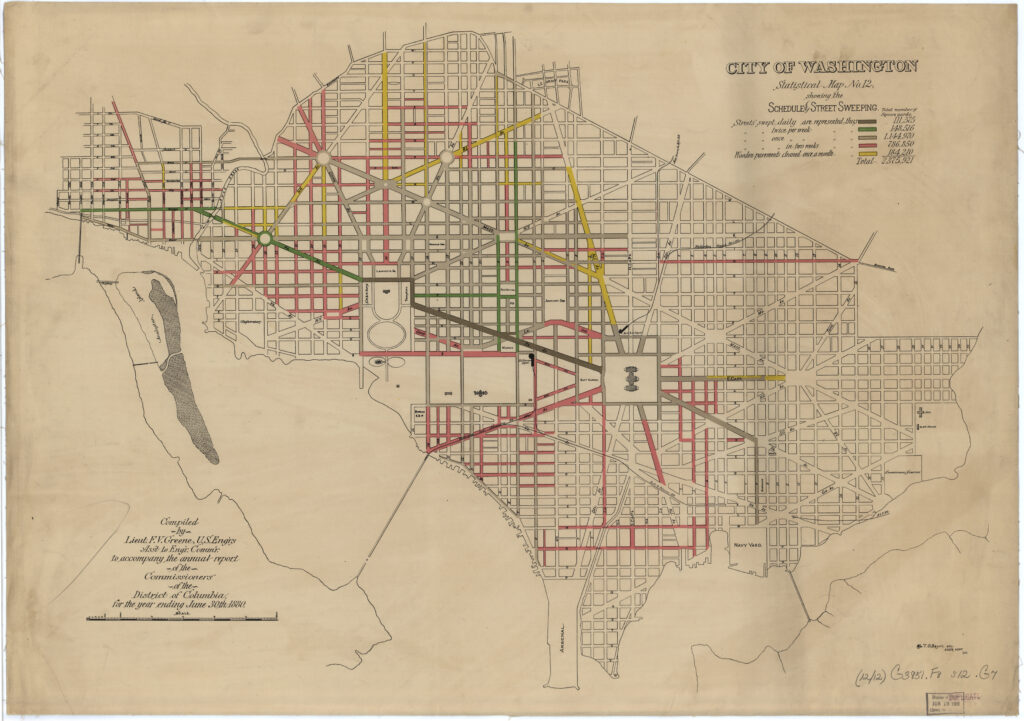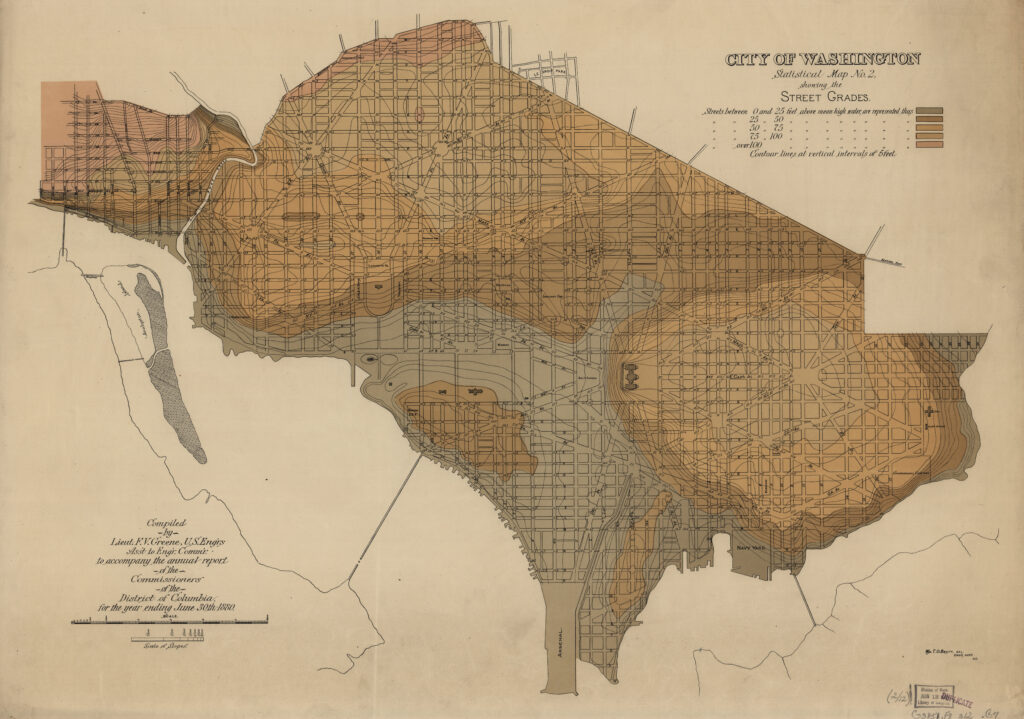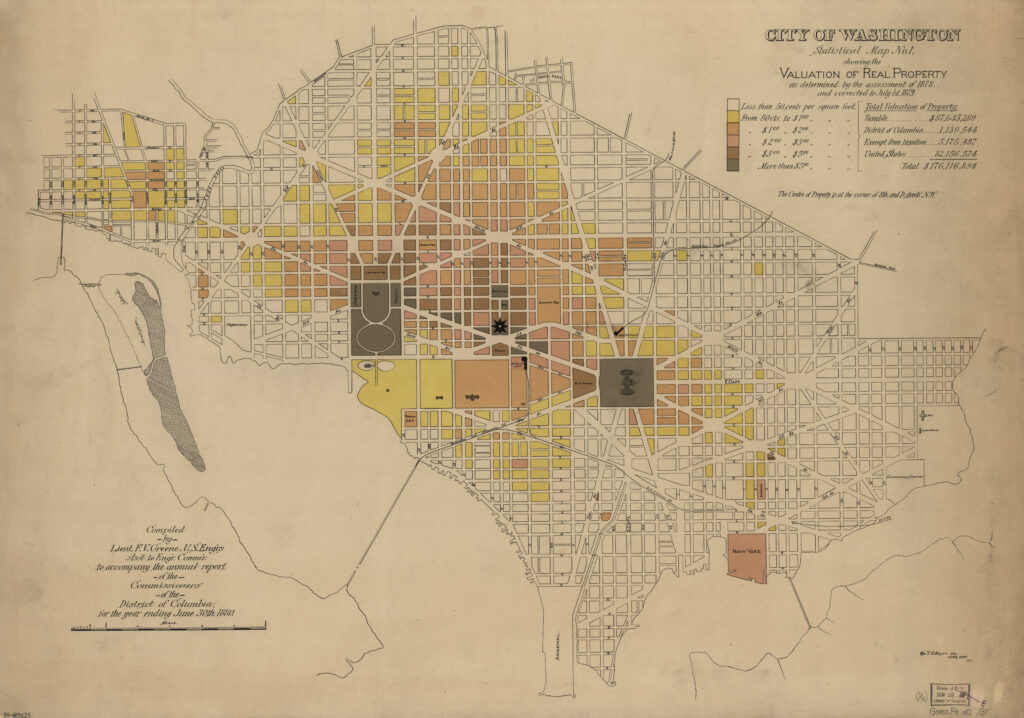 Thanks again to the Library of Congress for having amazing old material!
Also, here is the cover photo, thanks to Streets of Washington's Flickr account.