I'm sorry. What the hell are you selling? Indian Blood Syrup?
Wow, this appears to cure everything.
Dr. Clark Johnson was a complete charlatan and that doesn't even do him justice. He was a phony and snake-oil salesman. He certainly wasn't unsuccessful hawking his wares, being quite the creative entrepreneur when it came to bilking people of their hard-earned dollars. Johnson even had a book published, detailing his years spent living among the Comanche and Apache tribes. It was a complete fabrication, meant to drum up business and give an air of authenticity, but sadly, promoted as fact and taken as fact.
I found some photos of an old bottle online at antique-bottles.net of course!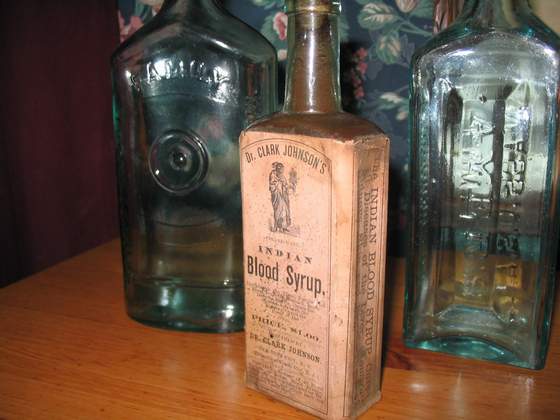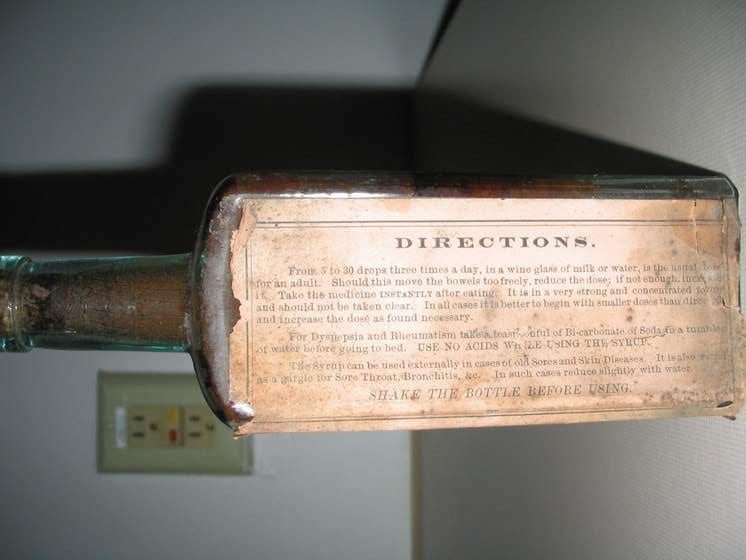 The instructions are the best.
Should this move the bowels too freely, reduce the dose. If not enough increase it.
Lovely.
Related articles