What a lovely old photo of the Smithsonian Castle in 1856. Click on it for incredible details.
This lovely painting shows Georgetown in the distance as it looked in 1855. Source: Library of Congress
This is the oldest known photo of the U.S. Department of State. The photo is from 1857 and shows the old State Department building, before it was located in Foggy Bottom, and even before it was...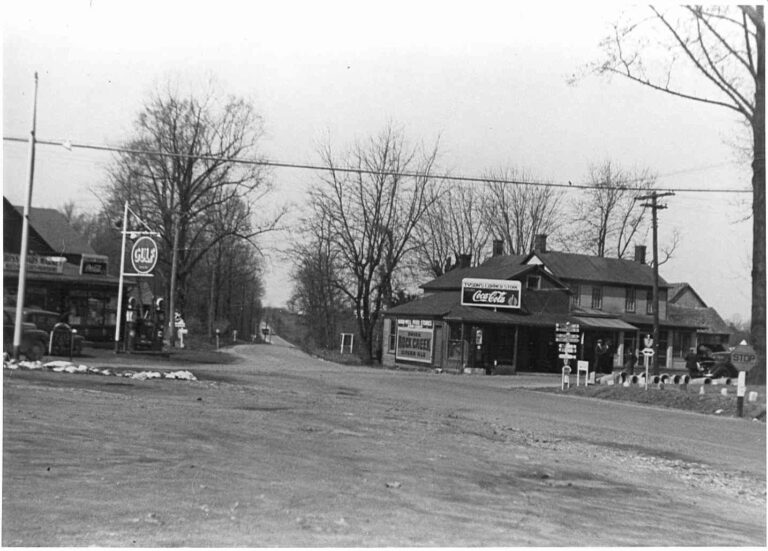 Tysons Corner or Tysons used to be called Peach Grove. William Tyson owned a farm west of DC which would become the site of a major shopping mall.
Check this out … it's an old 1858 plan for the Navy Yard. Source: Library of Congress
Whoa. This one is amazing. James Buchanan was the president when this photo was taken — unless it was early that year, then it was Franklin Pierce. Source: Library of Congress The conservatory was eventually demolished...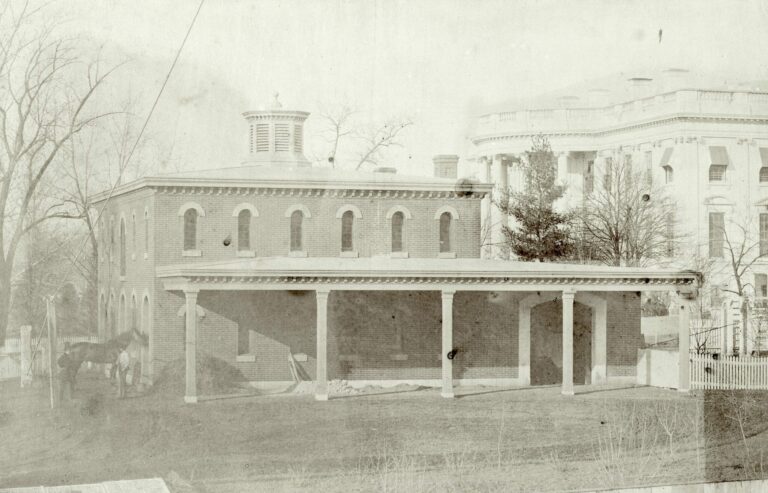 Have you ever seen a photo of the White House stables? We haven't actually come across one until we found this at the Library of Congress. How cool is this? The photo was taken by Lewis...
Now this has to be one of the best maps we've come across recently. It shows Washington in the 1850s, marking all the buildings, roads, and rural property owners. It's really fascinating to see all the...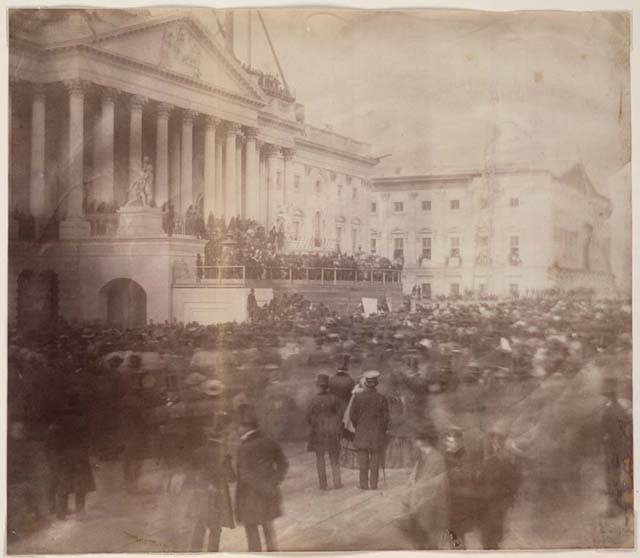 This is an extremely rare photograph of James Buchanan's Inauguration at the East Front of the Capitol Building on March 4th, 1857. It's a little blurry and not the highest resolution, but amazing nevertheless. The exposure...
How cool is this? It's an 1852 dollar bill issued by the Bank of the United States. Source: currencyquest.com