These are old ads and classifieds from Washington, D.C. newspapers.
Sigh. How does looking at this advertisement make you feel? This was printed on Leap Day, February 29th, 1948. Source: Washington Post
Here's an old Mad Men-era advertisement for apartments in Arlington. The building still exists, and the rent is substantially higher than what's listed below in the 1960s ad. Click on the ad for a larger version....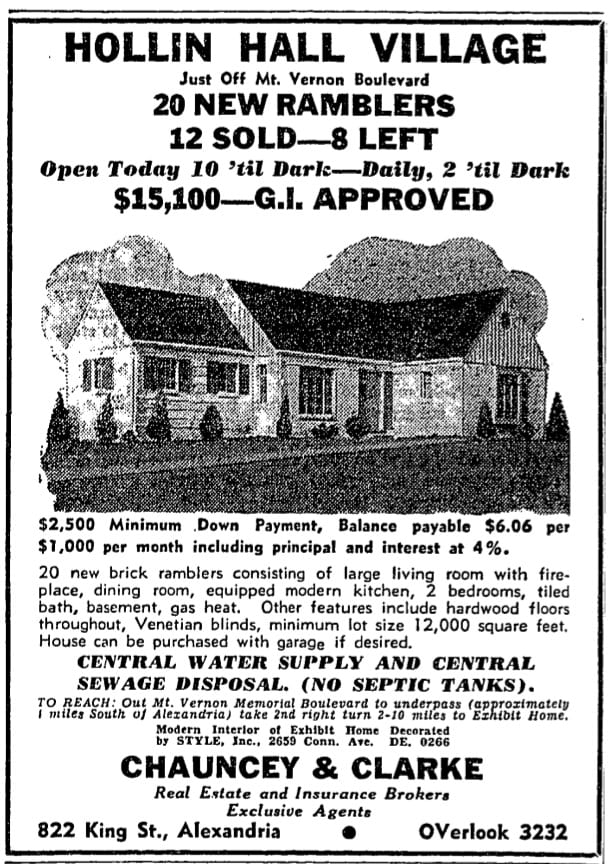 I was grabbing a beer with a buddy this evening and we were talking about Hollin Hall, the mid-century modern neighborhood near Alexandria. Here's a cool old post-war advertisement for that new housing development being built...
Check this out. We dug this up in the Washington Times, printed on September 5th, 1918. Source: Library of Congress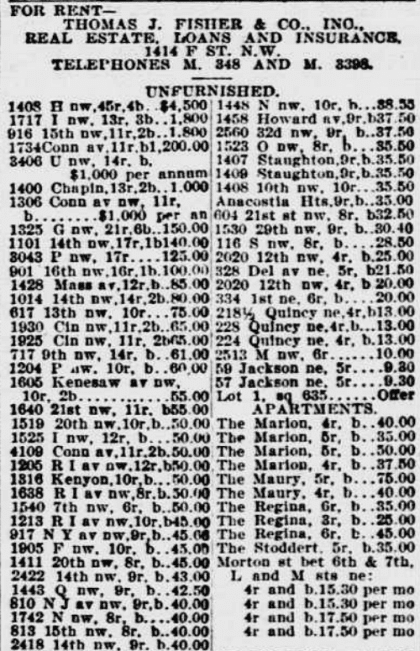 Check out this great old advertisement from the Evening Star. Homes for as little as $9.30 per month! This ad was printed on August 4th, 1904.
Know any sober gardeners in the area? If so, in 1857, the could have earned $200 per year, with room and board. Good Hope Hill is an area in, what is today, Anacostia. It was later...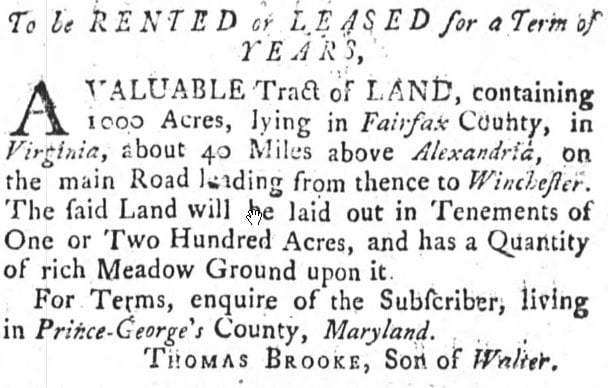 How cool is this? It's a really, really old advertisement from the Maryland Gazette in Annapolis, printed on May 1st, 1760. It's an ad for a large tract of land for rent in Fairfax, about 40...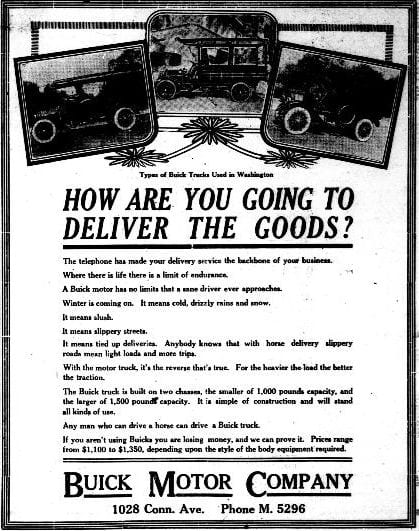 This Buick Motor Company ad from the October 4, 1913 edition of the Washington Times was too good not to post! The Buick Motor Company was located at 1028 Connecticut Ave, NW. It reads: How are you...
Legs of Lamb for 20 cents a pound? Bread at 7 cents a loaf? Those were the good old days. Here's a really old advertisement that we dug up from December 1st, 1939 for Acme Markets...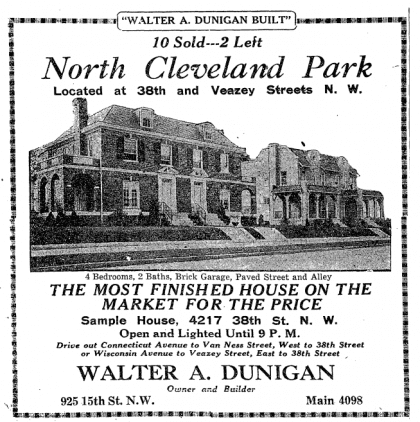 Check out this great old advertisement from 1927. It shows a row of homes on the northwest corner of 38th and Veazey Streets. Pretty cool.