This is a great old article that we dug up in The Washington Post from May 14th, 1900. We see this same ignorance or protectionist tendencies to this day. Look at taxis versus Uber and Lyft, or...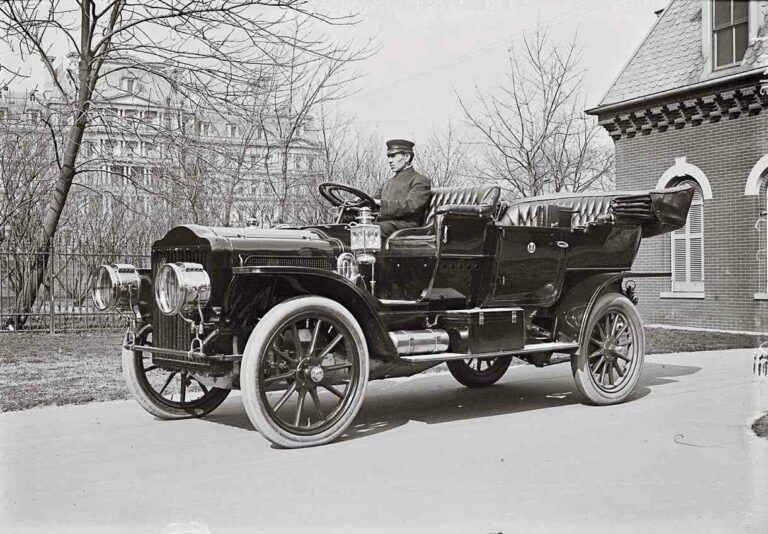 No more foreign cars! They're an abomination and a detriment to our economy … and society at large. Or so said many nearly 110 years ago. No, this wasn't Trump's America, it was the land of...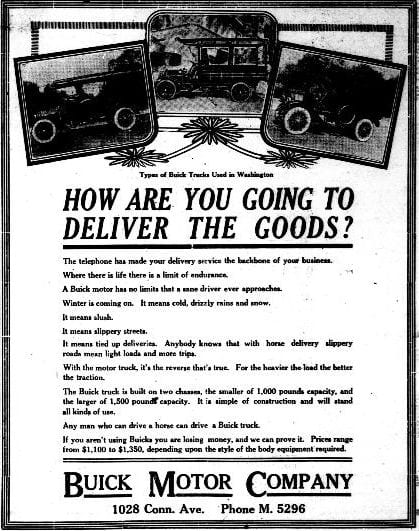 This Buick Motor Company ad from the October 4, 1913 edition of the Washington Times was too good not to post! The Buick Motor Company was located at 1028 Connecticut Ave, NW. It reads: How are you...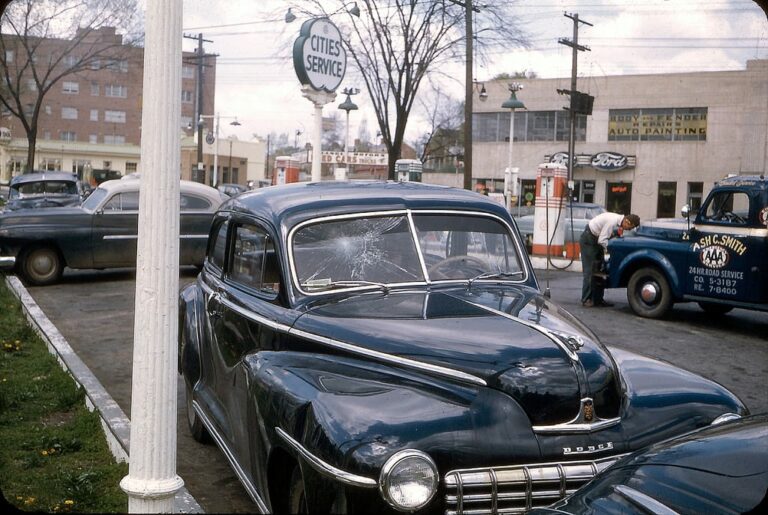 We came across these beautiful photographs on Flickr and had to share them with GoDCers. It appears to be an old car getting in need of some repairs after an accident. The vehicle appears to be...
Any idea where this might be? I'm going to guess that we won't figure it out given the inability to make out the house numbers. Nevertheless, if you're up for a challenge this weekend, see if...
Here's an interesting page from the Washington Times on April 10th, 1915. It shows a series of photos from popular driving spots in and around Washington.
Here's an interesting shot of traffic heading up Route 1 towards Maryland. To be honest, this traffic doesn't look bad at all.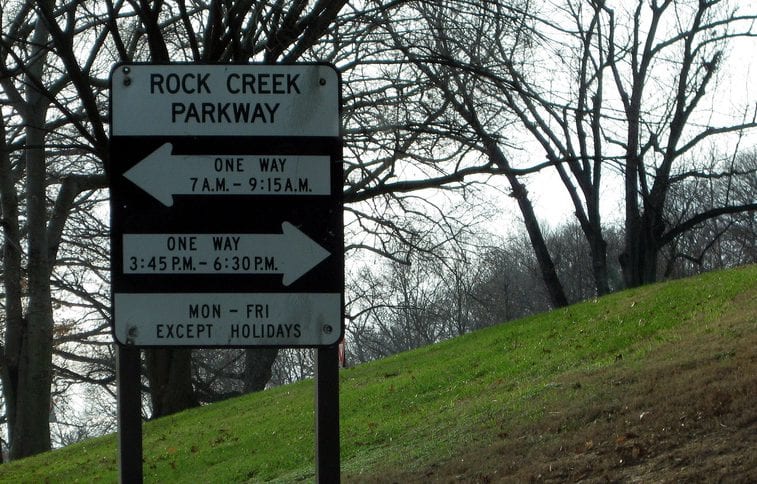 If you drive to work downtown and live somewhere up in Northwest D.C., you might be one of the thousands of people who drive down the Rock Creek and Potomac Parkway (the formal name), one of...
You have to love this old photo from 1938. It shows two cars, a Ford on the left and on the right, a new brand they just launched, Mercury. I also love how the men are...
This might make you think twice about stopping at a red light … well, maybe not. Nevertheless, it's an amusing read on the terrors of driving in 1927. The article below is from the Washington Post...