Congratulations to the Class of 2019. Now you're ready for the rest of your lives! Take a little inspiration from this lovely historic photo showing your predecessors graduating in the late spring of 1925. Actually, I...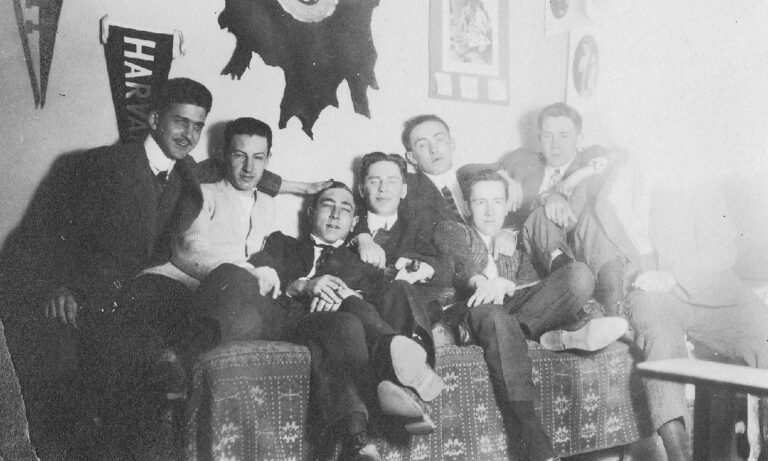 This is from the Georgetown University archives showing a group of young men gathered in a dorm room in 1913.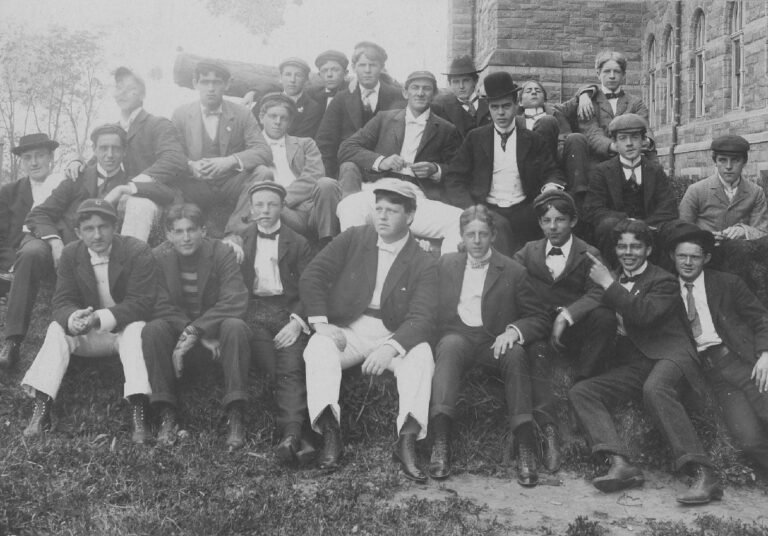 How things stay the same. Check out the faces and expressions of these young men. These guys aren't that different from these guys about 40 years later. Source: Georgetown University I wonder if the guy at right,...
It's that time of year, again. Commencement speakers address graduating college and university classes, and inevitably their speeches are ranked, assessed, complimented, and criticized. This year, both NPR and Vox.com have compiled the best commencement speeches ever....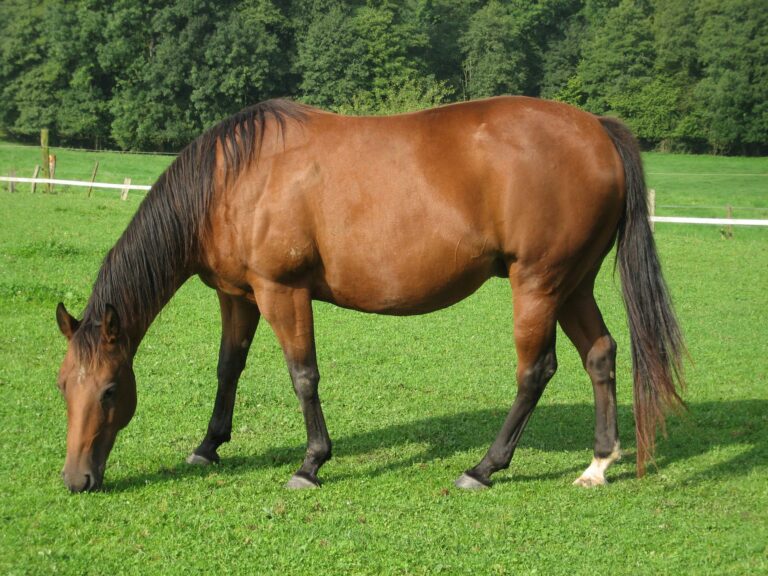 This is a bizarre piece that we found in The Washington Post from January 12th, 1900. Considerable excitement was aroused in the corridors of Georgetown University about 7:30 last night by the sound of a pistol shot...
Is this right? We need your help. We're doing a little pre-posting for the next week and came across this fascinating photo. It appears to be Healy Hall at Georgetown, but it looks like it's completely...
Check this out. We dug this up in the Washington Times, printed on September 5th, 1918. Source: Library of Congress
Who doesn't love a good game of baseball? Here's a great shot of a game being played on the Georgetown University grounds in 1900. Source: Georgetown University Library
Here's a cool shot of the graduating class of 1924, taken from above. Source: Georgetown University Library And here's President Coolidge presenting an honorary degree to Governor Flynn of Rhode Island. Source: Georgetown University Library
Here is a photo of the new Copley Hall in 1931. Source: Georgetown University Library