Here's another lovely old photo showing the Willard Hotel way back in 1907.
This lovely old map shows the development in Chevy Chase in 1907. Looking at Connecticut Ave between Northampton and McKinley you'll see that's where they planned to put a public school. Today, that's where the Chevy...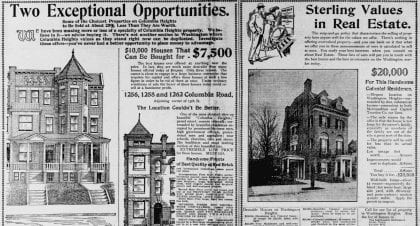 Check out this great old advertisement from The Evening Star back in 1904. It shows a number of great properties for sale in then-new Columbia Heights, which was booming with development. Source: Library of Congress
This is a great old article that we dug up in The Washington Post from May 14th, 1900. We see this same ignorance or protectionist tendencies to this day. Look at taxis versus Uber and Lyft, or...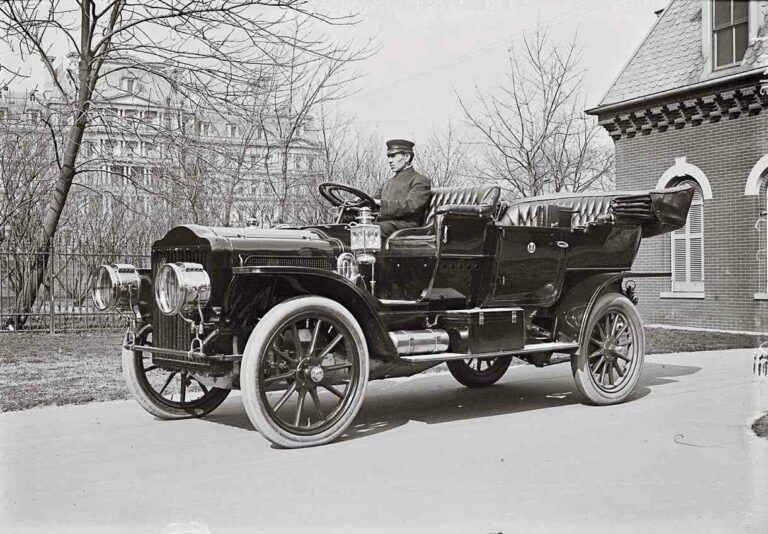 No more foreign cars! They're an abomination and a detriment to our economy … and society at large. Or so said many nearly 110 years ago. No, this wasn't Trump's America, it was the land of...
We posted another piece about this event a while back. This is a much higher resolution image from the event at Fort Myer. Source: Library of Congress
Here's a great photo of the Lord Fairfax House at 607 Cameron Street in Alexandria. By the way, Lord Fairfax was the Baron of Cameron, hence the street name. Source: Library of Congress And here's the...
Whoa, how cool is this old colorized photo. You're looking at a "horseless carriage" back in 1906. The passenger is Senator George P. Wetmore of Rhode Island. Can anyone identify the building in the background? Source:...
This is one of the best photos we've uncovered in quite a while. Click on it for more. This is the new Willard Hotel around this year 1904. What a beautiful building, which thankfully still stands....
Thanks for the great opportunity to speak at the World Bank today. I gave the room a sneak peek at this map today and am posting it for all others now. Check it out below. Source:...