This is an amazing image. It shows the Confederate Ironclad Stonewall in 1865, anchoring in Washington. What's amazing, is right between the masts, you can see the Capitol Dome.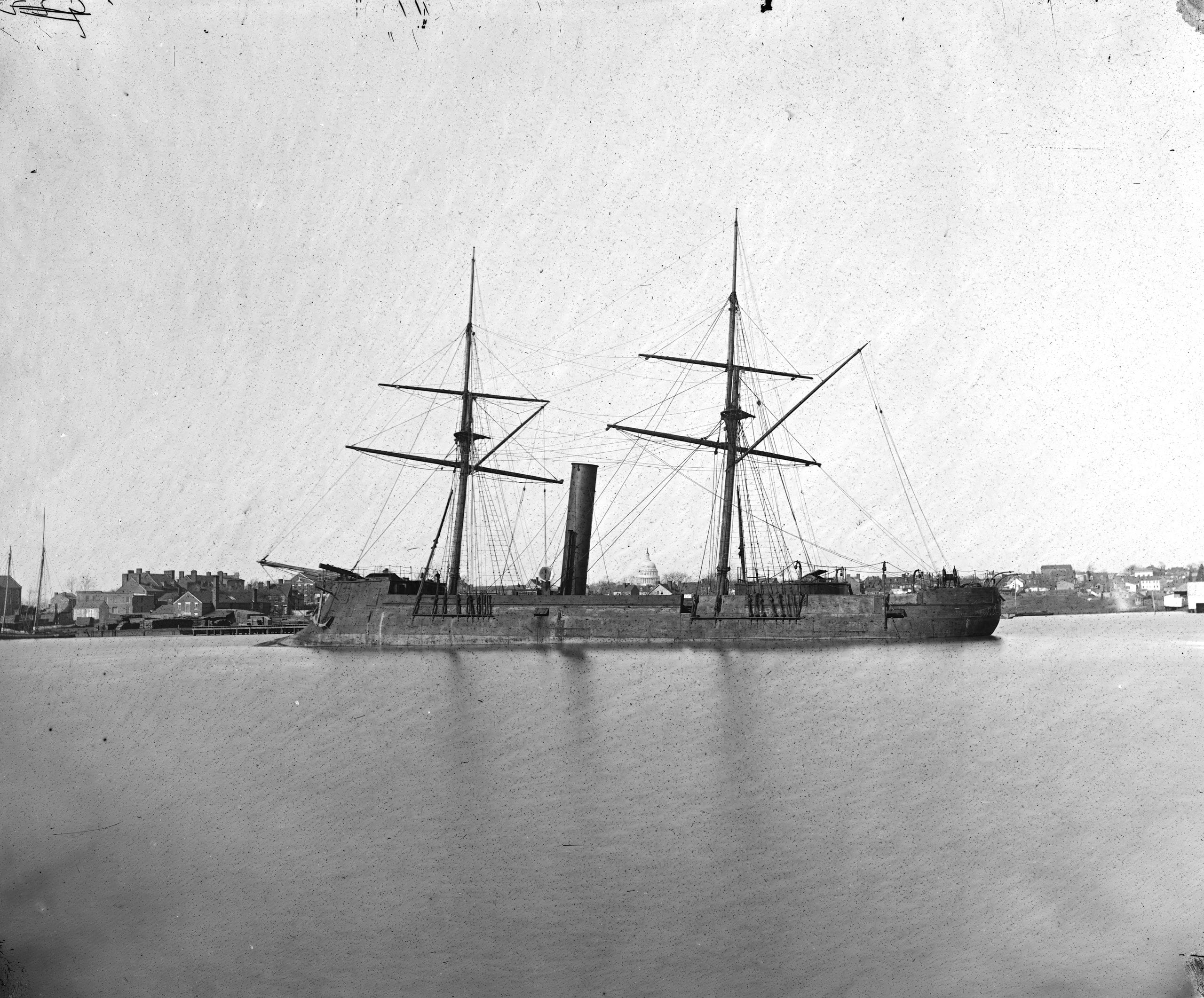 Source: Library of Congress
And we did a little digging on the ship. Here's what we found, courtesy of the U.S. Navy.
CSS Stonewall, a 1390-ton ironclad ram, was built in Bordeaux, France, for the Confederate Navy. Embargoed by the French government in February 1864, prior to her launching, she was subsequently sold to Denmark. Upon completion of her construction in late 1864, the Danish government would not accept delivery and her builder secretly resold her to the Confederates.

Commissioned at sea as CSS Stonewall in January 1865, she attempted to obtain supplies in French waters, then sailed for Madeira, Azores, en route to America, where she was ordered to attack Federal naval forces and commercial shiping. Forced into Ferrol, Spain, by a storm, she was confronted by USS Niagara and USS Sacramento in March 1865. However, these wooden warships avoided action when the well-armed and armored Stonewall put to sea on 24 March. After calling at Lisbon, Portugal, the Confederate ironclad crossed the Atlantic, reaching Havana, Cuba, in May. As the Civil War had then ended, she was turned over to Spanish Authorities.

In July 1865, the Spanish delivered Stonewall to the United States Government. She was laid up at the Washington Navy Yard, D.C., for the next two years, and then sold to Japan. In Japanese service, she was initially named Kôtetsu and, after 1871, Azuma.