Photos like this really captivate us. This is Miriam Auerbach at the age of 12 in 1924. Her father was Joseph Auerbach, clothing store merchant from Germany, who had arrived in the U.S. in 1906. He married her mother Edna, almost 20 years his junior, in 1919. Miriam and her younger brother, Joseph Jr., were both born in D.C. and grew up living at 1810 R St. NW (which doesn't appear to be there anymore).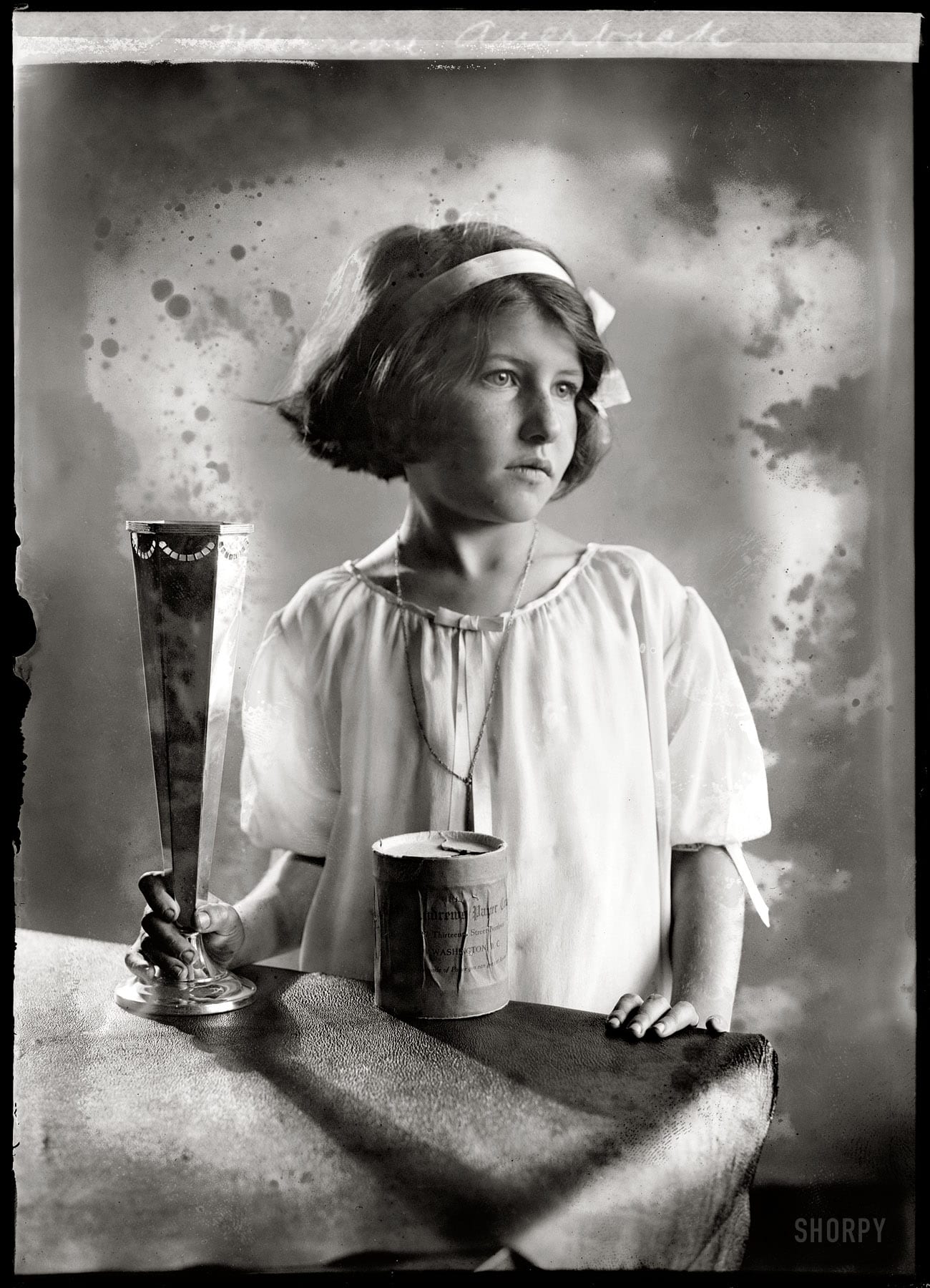 She died in 1978, after a battle with cancer. Her obituary was published in the Washington Post on April 18th, 1978.
Miriam Auerbach Wolf, 65, a retired real estate executive and the first woman to become a life member of the "Million-Dollar Sales Club" of the Washington Board of Realtors, died of cancer Sunday at her home in Bethesda. Mrs. Wolf began her real estate career in 1957. At the time of her retirement in 1976 for reasons of health, she was associate manager for Legum & Berber. She was the recipient of several awards from the Board of Realtors for her residential transactions.

Miriam A. Wolf in 1963

In addition to her business activities, Mrs. Wolf was founding president of the Montgomery County chapter of the National Council of Jewish Women. She was also the first president of the Montgomery County Thrift Shop, the proceeds of which benefit various charities. During the Eisenhower Administration she served on the advisory committee of the President's Council on the Handicapped. Mrs. Wolf was born in Washington and graduated from the old Central High School. She was a French teacher at Georgetown Day School in the 1950s before beginning her real estate work. Survivors include her husband, Alexander Wolf Jr.; three sons, Alexander III of Sykesville, Md., John, of Baltimore, and Christopher, of Bethesda; and one grandchild.