Here's a cool "Then and Now" photo set. This is the Washington Star (or Evening Star) Building down at 1101 Pennsylvania Ave. NW, right across from the Old Post Office Pavilion.
This striking Beaux-Arts building was originally constructed in 1898 (designed by Marsh & Peter) to house the newspaper, which was the anchor tenant until 1955. The paper eventually ceased printing in 1981. By then, the building was in dire need of a second life, and thankfully, it was saved by the Pennsylvania Development Corporation and fully renovated in 1989.
It looks very much like it did back in 1900 when this photograph was taken.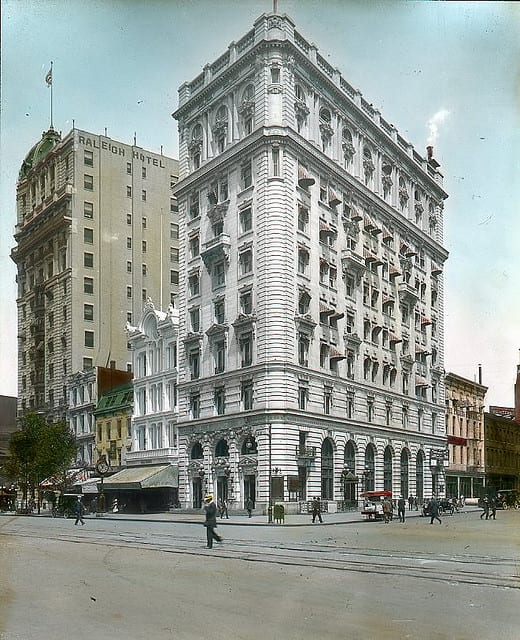 Here's the today shot I found on at the Washington Business Journal (the building was purchased in June of 2010 for $180 million). Clearly, much around the building has changed. Notice the building in the back right of the photo is still there in the shot below. Below, you'll also notice the obvious addition on the left side of the building replacing the four story structure in the 1900 picture. This was built in 1918 to support to expanding operations of the newspaper.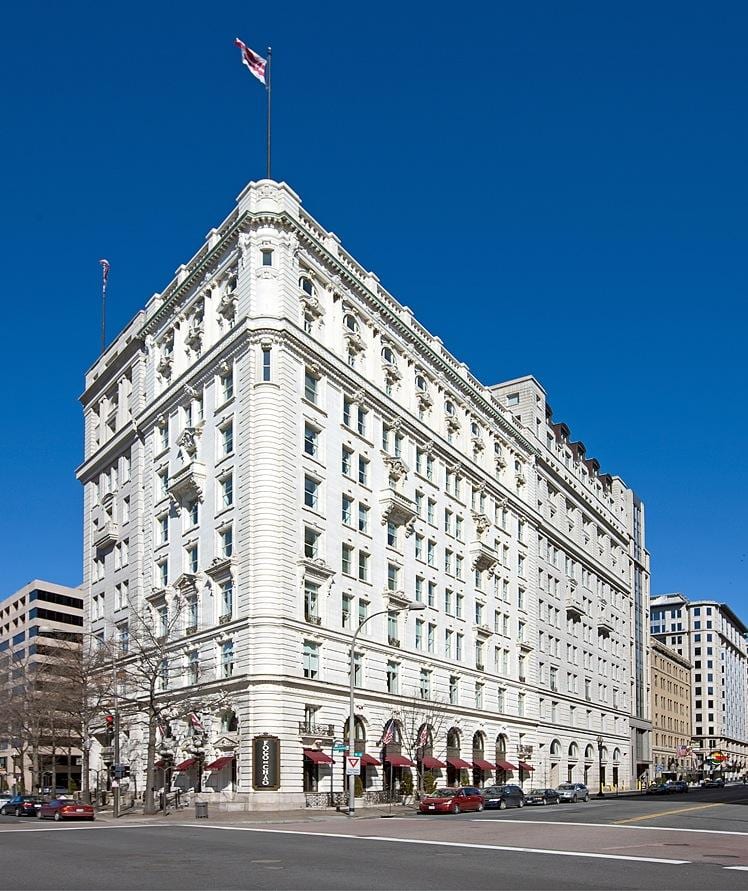 There's a really great post on the building and the paper over at Streets of Washington (a great local history blog). Here's an excerpt I found interesting:
It was a sad day in Washington in August 1981 when The Washington Star ceased publication after more than 128 years of service. The Star's tenure had stretched back before the Civil War, an amazing run that witnessed the historic sweep of the city's development from small town to sophisticated metropolis. "The Rock of Gibraltar in Washington journalism is The Washington Star, one of the world's really great newspapers," historian Fred A. Emery wrote in 1935. The rise and fall of this bygone institution has its own grand sweep, with its greatest achievements occurring when it was quartered in the majestic marble building at 11th Street and Pennsylvania Avenue, NW, that still bears its name today.
Go check out the rest of the post. It's a good read.
Related articles