These are sad stories about things that no longer exist in Washington, D.C.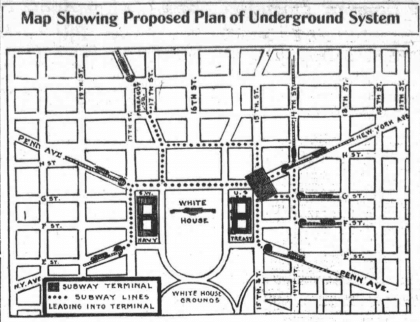 Washington DC almost has a subway started in 1912, well before WMATA and Metro opened in 1976. Learn about what almost was built in the District.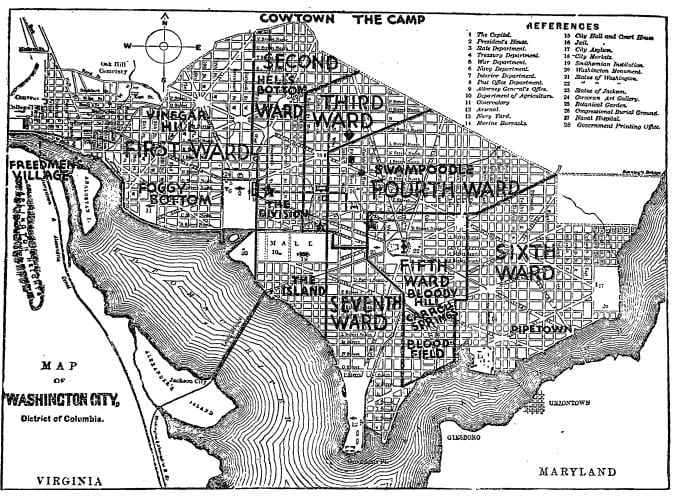 Buzzard's Roost, Ryder's Castle, Zig-Zag Alley, and the Barracks are all old neighborhoods which were shanties of dirt and filth. We wrote about the rough-and-tumble lost neighborhood of Murder Bay, and the equally squalid Hell's Bottom...
The car culture of America was in full force through the 1950s and 1960s. Sadly, many beautiful cities and neighborhoods were ruined as a result of this push to get rid of streetcars, build up highway...
This is a photo taken by Frances Benjamin Johnston of the original Hay-Adams house. Source: Library of Congress
Check this out. A much more bucolic and rural looking K St. over Rock Creek in 1907. Source: Library of Congress
This is what the Library of Congress could have looked like if Leon Beaver's design from 1873 was selected. Here's a second rendering of the building with some perspective. Check out a few more of his...
Check out this great find. It's a rendering of a proposed design for the Kennedy Center, then called the National Cultural Center. It's actually not terribly different, just with far more curved lines than the boxy...
Below is a painting of Brown's Indian Queen Hotel situated on Pennsylvania Avenue. Source: Library of Congress The hotel was located on the northwest corner of 6th and Pennsylvania and was originally run by manager Jesse...
Source: Library of Congress Chances are that most of you aren't familiar with the old Gordon Hotel (or just The Gordon). It has been long gone from the landscape of 16th St. NW, but once struck...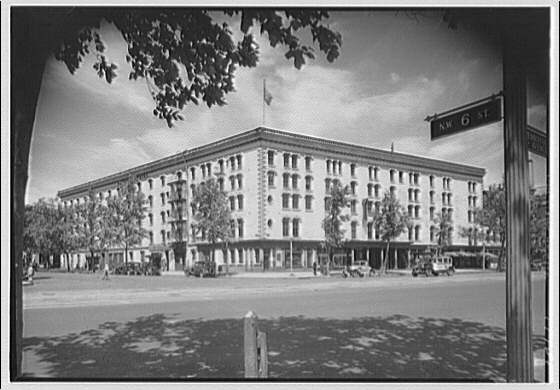 In keeping with the hotel theme this week, we wanted to share a little bit about the National Hotel, formerly situated at 6th and Pennsylvania Ave., across from where the Indian Queen was. The location is...