We have seriously slowed down our posts because Ghost Baby is growing up, and there's also Ghost Baby #2. So Mrs. Ghost and I are of course very interested in the D.C. public elementary school system. Being the local history nerd, I wanted to dig into the history of a few city schools to uncover the background behind their names. We did a couple of these in the past, so if you want to learn about Ross Elementary School, Hearst Elementary School or Stoddert Elementary School, check those out.
Here's what we came up with.
Janney Elementary School
Janney Elementary School is a large school right at the Tenleytown Metro, opened back in 1925. It was dedicated on Thursday, November 19th by Robert L. Haycock, the assistant superintendent of schools at the time. Blanche L. Pulizzi was the principal of Janney when it opened.
Bernard T. Janney died in January 1916 and his obituary in The Washington Post stated that he was a veteran educator, soldier and well known resident of D.C., living at 3032 N St. NW. He was buried in Arlington National Cemetery with full military ceremonies.
Gibbs Elementary School
Gibbs Elementary School is located at 19th and E St. NE and was named for Mildred E. Gibbs. She was an American educator and one of the first African-American women to earn a physician's degree from an American medical school. She was born in D.C. on Christmas Day, 1850 and lived to 84 years old, dying in October of 1935.
We poked around the archives and found an interesting short piece from June 9th, 1898, outlining a lawsuit she brought against the city.
Mildred E. Gibbs, through her attorney, J. M. Wilson, yesterday brought suit against the District of Columbia to recover damages in the sum of $10,000. Miss Gibbs, who is a public school teacher, avers that she was seriously injured by falling into a dangerous hole in the sidewalk on Q street northwest, between Seventeenth and Eighteenth street. The accident occurred on June 27, 1897, and the plaintiff states that she was permanently maimed and internally injured. She seeks to hold the District responsible for the imperfect condition of the sidewalk.
There's no mention of the outcome of the case in following editions of the newspaper.
The school was named for her in 1967, however it closed in 2009. The District government is still exploring projects to reuse the property.
Eaton Elementary School
The school is named for John Eaton, a Civil War general, an ordained presbyterian minister and the former U.S. Commissioner of Education. This office was the precursor to the Department of Education and was within, strangely as it seems today, the Department of the Interior. The school sits at 34th and Lowell St. NW in Cleveland Park.
Below is an excerpt from The Washington Post on October 23rd, 1910 just before the school opened.
The new John Eaton School building at Thirty-fourth and Lowell streets, Cleveland Park, will be formally opened this week, according to an announcement made yesterday by Supt. Stuart of the public schools. A few minor improvement are yet to be made, but the building has been ready for occupancy for a week. The school officials, however desired to test the heating apparatus, and by so doing ascertain whether it will operate, and at the same time dry the various rooms.
The school was built at a cost of nearly $60,000 which included an egress innovation called an "Indianapolis exit" to prevent children from being crushed by a panicked stampede of children rushing to leave the building.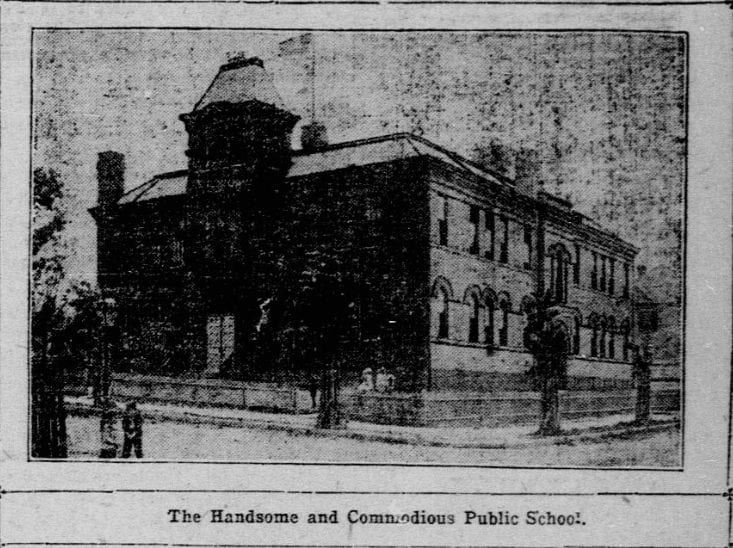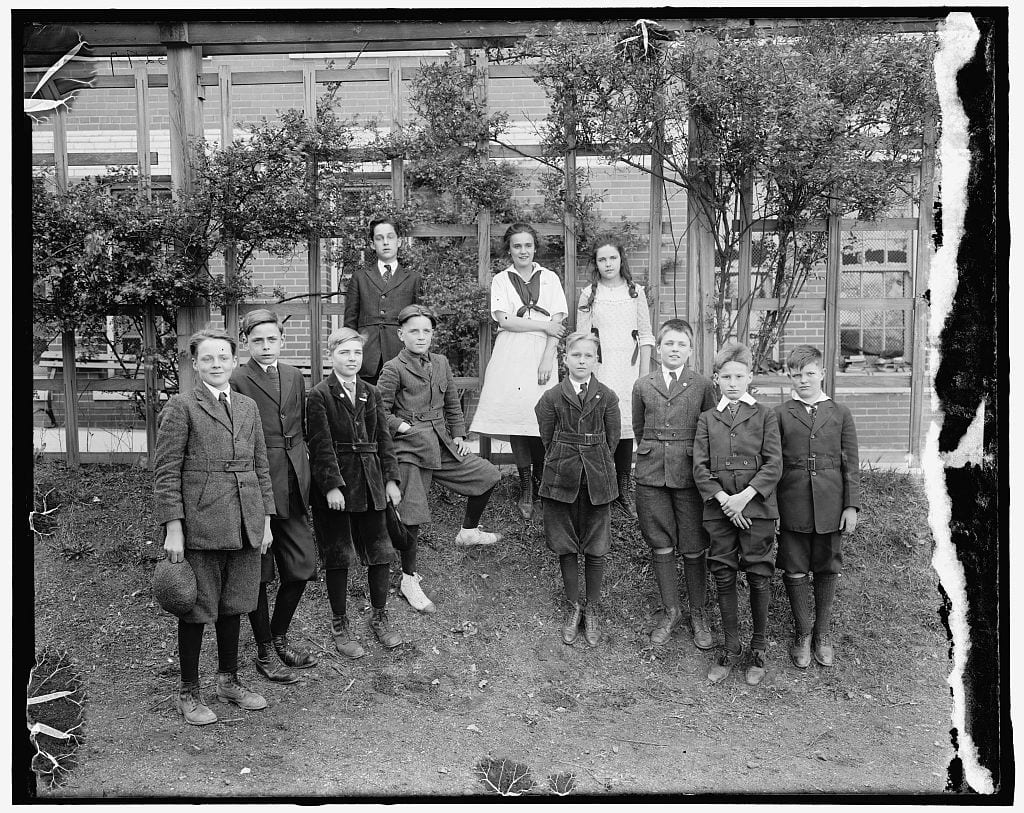 Watkins Elementary School
At 12th and E St. SE sits Watkins Elementary School, is named for Catharine R. Watkins. She was the director of District kindergartens between 1898 and 1936. The building ground-breaking ceremony was reported in The Washington Post on May 2nd, 1961 and the school was estimated to cost $896,000, which included 29 classrooms, a library, and "other facilities."
Catharine Watkins was listed in the 1940 U.S. Census as living at 3060 16th St. NW at the age of 74, with her widowed widowed Julia Prentiss. According to the census, she was never married.