This is not good. We're looking at a photo of a car accident on the northeast corner of Massachusetts and 21st St. NW. This is just two block west of Dupont Circle and a block north of P St. Check out the photo from 1917 and then the recent Google Street View.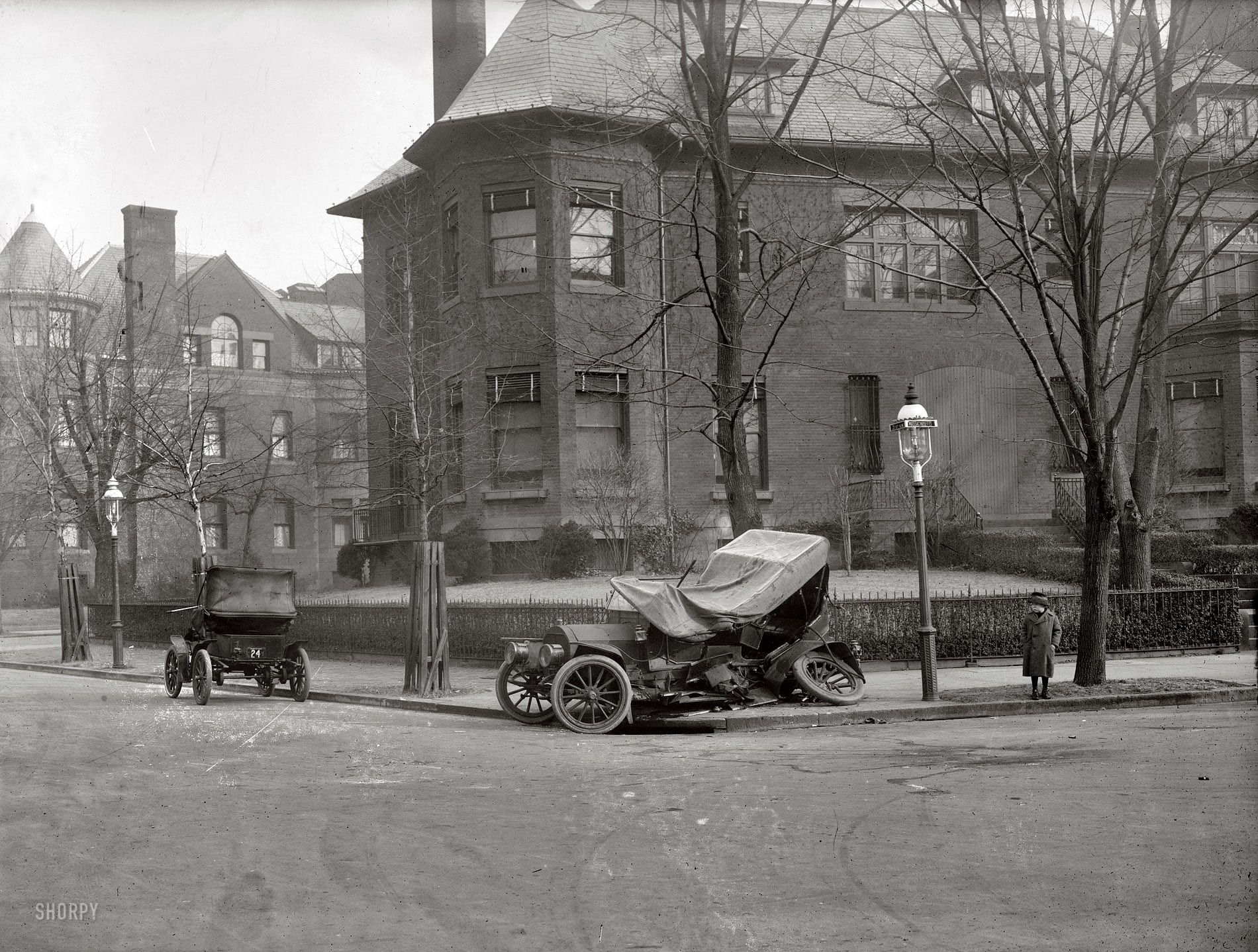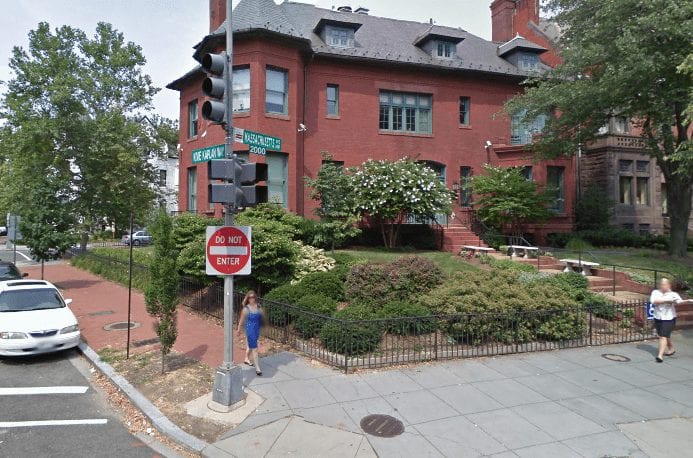 I also added this to Historypin, so check that out.
Thanks to Shorpy for their awesome library of photographs.