The corner of 16th and H St. NW wasn't always dominated by the Hay-Adams hotel. Prior to the hotel being built in 1928, two large and beautiful Victorian homes sat on this corner, occupied by the Hay family and the Adams family (no, not that one). John Hay was the former personal secretary to President Lincoln and Henry Adams was an accomplished author. The photo below from the Library of Congress shows both homes on the northwest corner of the intersection. It's a shame these homes had to be razed, but the hotel built by prominent Washington developer Harry Wardman isn't a site for sore eyes. Some prominent guests have stayed there since the early days including Amelia Earhart, Ethel Barrymore, Charles Lindbergh, Sinclair Lewis and the current president, Barack Obama and family, before his inauguration in 2009.
There's also a great, quiet bar in the basement called Off the Record. That place has some serious history to it. You should check it out.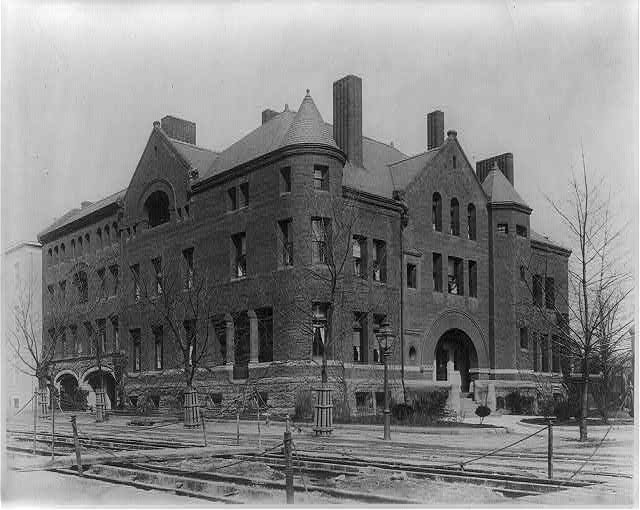 I'm not sure if those are railroad tracks or trolley tracks running along H St.
Related articles