Cool old historical maps of Washington, D.C.
The map was done in 1874 and represents Washington as it would have looked before 1792.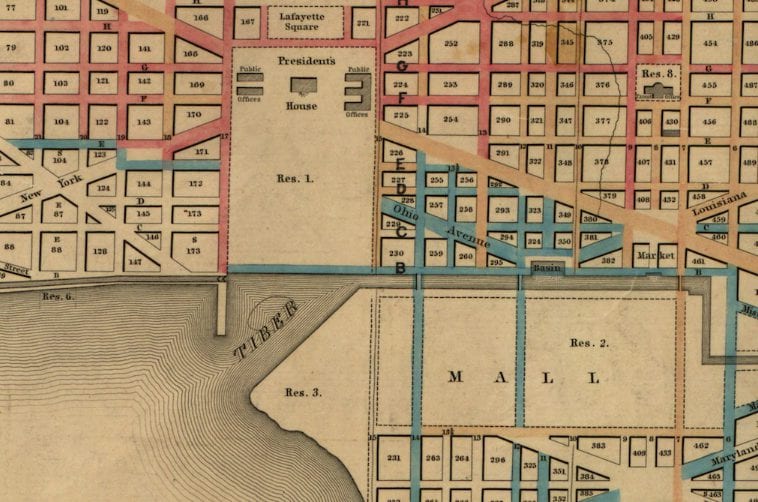 You think the roads are bad today, with all the potholes? I assure you, they were worse in the 1870s. Here's a really cool old map that we dug up at the Library of Congress, marking...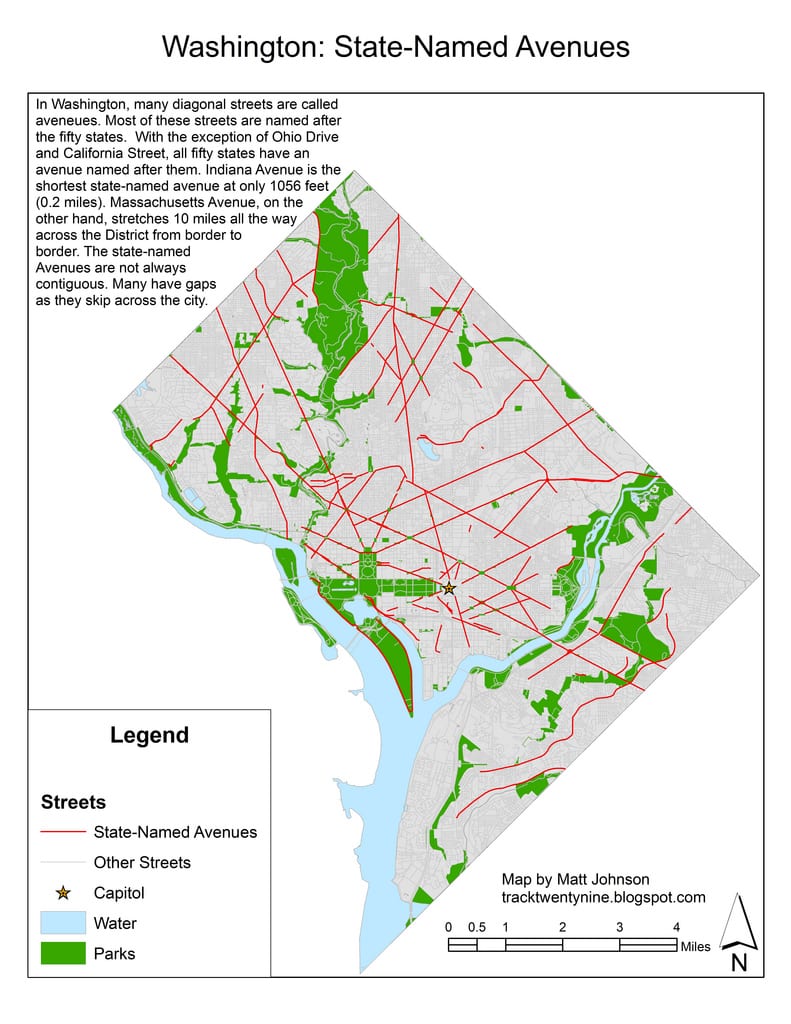 Okay, this isn't exactly a history post, but it very much is related to your knowledge of our city. We came across some great maps of city streets while browsing one of our favorite sites, Greater...
What a cool map. We posted one last week showing the area around Tenleytown as it looked on an 1892 map. The area covered in the map includes today's Columbia Heights, Park View, and a little...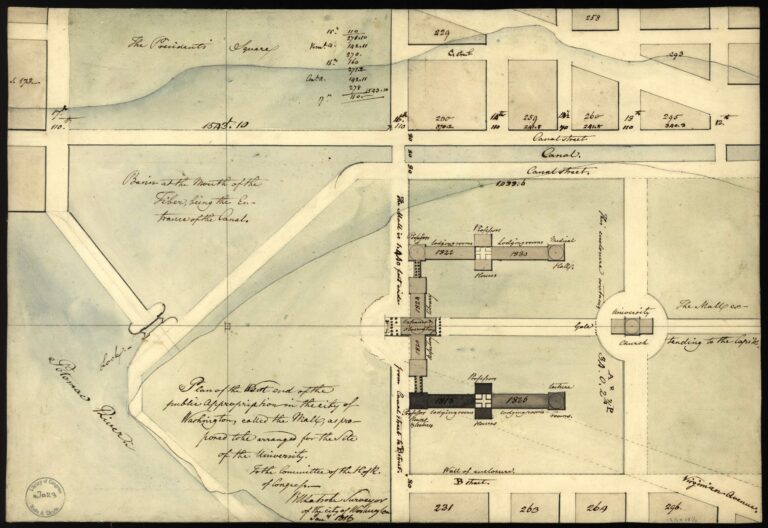 So this obviously never happened, but it's a fascinating proposal for the National Mall, done in 1816. Can you imagine a university sitting where the Lincoln Memorial does today? Source: Library of Congress
How cool is this old map? It shows a very rural upper northwest Washington in 1892, with the area surrounding what is now Tenleytown. This map is from a U.S. Coast and Geodetic survey. Source: Library...
Now this is interesting. It's a map from 1891 that shows the street sweeping schedule. Source: Library of Congress
This. Is. So. Cool. Check out this map of Washington, done by the Baltimore & Ohio Railroad.
We can't remember if we posted this already, but it doesn't matter … because it's sweet. This is a bird's-eye view of Washington, looking toward the northeast.
This is a great old map that we dug up at the Library of Congress. It shows Fairfax County and the surroundings near the end of the Civil War. Source: Library of Congress