We love these. Amazing letters saved by the National Archives.
This one is from President John Adams — who just lost the election and was out of office in about 10 weeks — nominating John Marshall to become Chief Justice of the Supreme Court.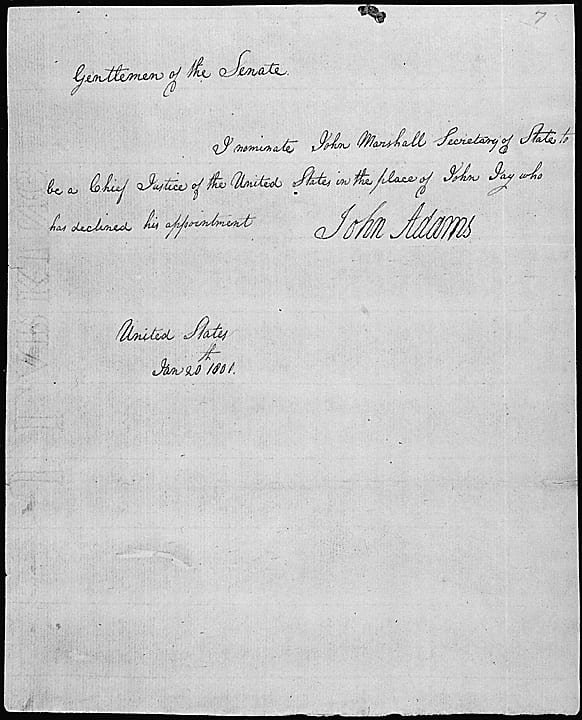 This was what Adams had to say about nominating John Marshall.
My gift of John Marshall to the people of the United States was the proudest act of my life.