No, not a plane crash … I mean THE Crash of '29 (i.e., the Wall Street Crash).
This photo is from September 18th, 1929 and is a shot of the Charles and his wife, Anne Morrow Lindbergh, four months after their nuptials. They landed at Bolling Field (now Bolling Air Force Base) en route to South America and are standing in front of a Lockheed Vega.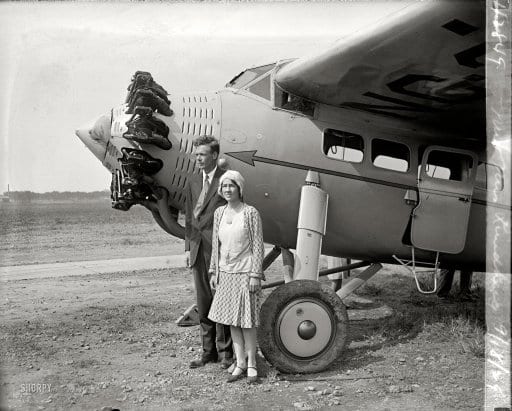 After his solo transatlantic flight in 1927, Charles was the most famous person in America at the time (back when pilots were rock stars). Also, Anne was no slouch … she became quite the pilot herself as well as an accomplished author (by the way, she lived all the way until 2001 and died at 94).
Lindy was a pretty big deal back in the 20s and kind of a bad ass for flying 30+ hours alone over the Atlantic (with no bathroom). I can't sit at the bar in ChurchKey for more than an hour without having to use the restroom. Anyway, he took a ship back and it had plenty of bathrooms.
Check out this old film of him arriving back at the Washington Navy Yard.
UPDATE: I found this excellent colorized photo on Shorpy. Adds a whole new dimension to the photograph.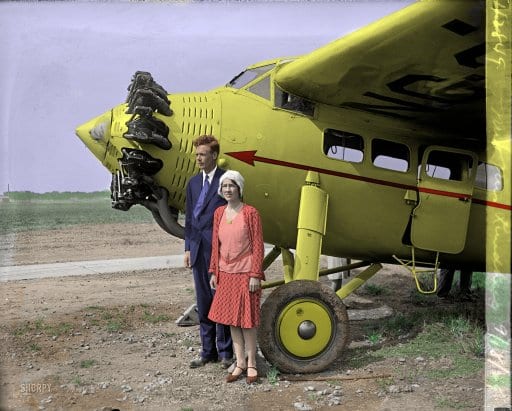 Related articles