We thought this was a cool shot. Daniel Chester French is in his studio working on a bust of Ambrose Swasey, an industrialist born in 1846. Oh, by the way, a model of the statue of Lincoln that would eventually end up in the Lincoln Memorial is in the background. French completed Lincoln's statue in 1920, and the Memorial opened in 1922.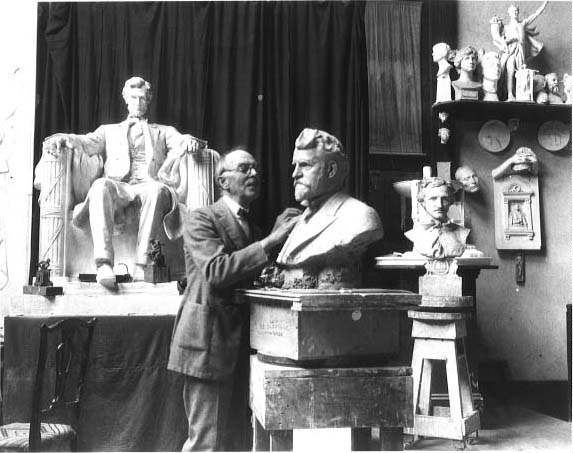 Here is a picture of French's work, now sitting in the Lincoln Memorial.
Check out this recent post of Lincoln's statue overlooking the "I Have a Dream Speech".
Both photos from the Library of Congress.