Take a look at this photo from Shorpy. The woman in the car is Mary McConnell Borah. The wife of Idaho senator, William Borah, she was 42 years old at the time of this photo.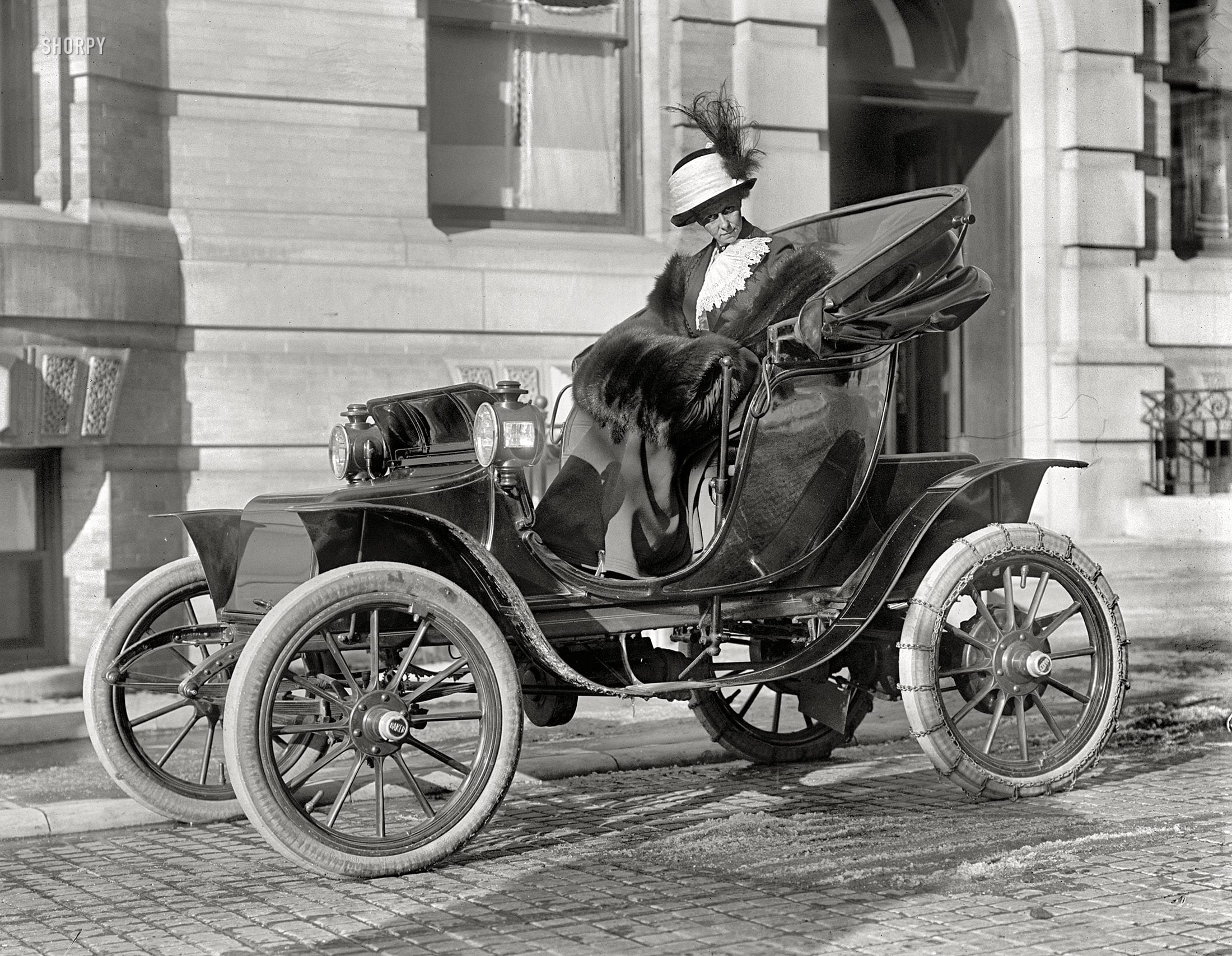 Mary and William were married in 1895. Mrs. Borah lived a long life, until she died at the age of 105 (!) in 1976 — Ulysses S. Grant was in the White House when she was born and Gerald Ford was president when she died. Amazing. Below is her obituary in the Washington Post on January 17th, 1976.
Mary Borah, widow of Sen. William E. Borah (R-Idaho), who was once chairman of the Senate Foreign Relations Committee, died Wednesday at a nursing home in Beaverton, Ore. She was 105.

Mrs. Borah had moved to the nursing home from Washington in 1966.

After her husband's death in 1940, she had continued to reside in their large apartment in the 2100 block of Connecticut Avenue NW, where she had accumulated a vast collection of oriental treasures and more than 600 statues of elephants from all over the world.

Known to her friends as "Little Borah," Mrs. Borah was always a staunch supporter of her husband's often controversial views.

The senator, nicknamed the "Lion of Idaho," was noted as an isolationist who led the fight against the League of Nations. The Borahs first came to Washington in 1907 after his election to the Senate. He was an unsuccessful candidate for the Republican nomination for President in 1936.

Born in Eureka, Calif., Mrs. Borah grew up in Moscow, Idaho. She was the daughter of W. J. McConnell, who had served as Idaho's governor and senator.

She met Sen. Borah while he was a rising young Republican politician and they were married in 1895.

"Politics was my life," Mrs. Borah once said in an interview in later years. While her husband was living, they seldom took part in Washington's social life.

She had contributed articles, however, to magazines and newspapers on social life in Washington and at one time was working on a book that was to include her favorite anecdotes on the foibles of Washington society.

As the wife and then widow of a famous senator, Mrs. Borah had been a guest in the White House of every President from Theodore Roosevelt through Lyndon B. Johnson.
One thing that was not mentioned in this article was that her husband had had an affair with Alice Roosevelt Longworth, the daughter of Teddy Roosevelt and mischievous Washington socialite. Alice was married to Speaker of the House Nicholas Longworth while carrying on this affair, and this dalliance was a child, Paulina (a good topic for a future post).
Below is another angle of Mary sitting in the same car.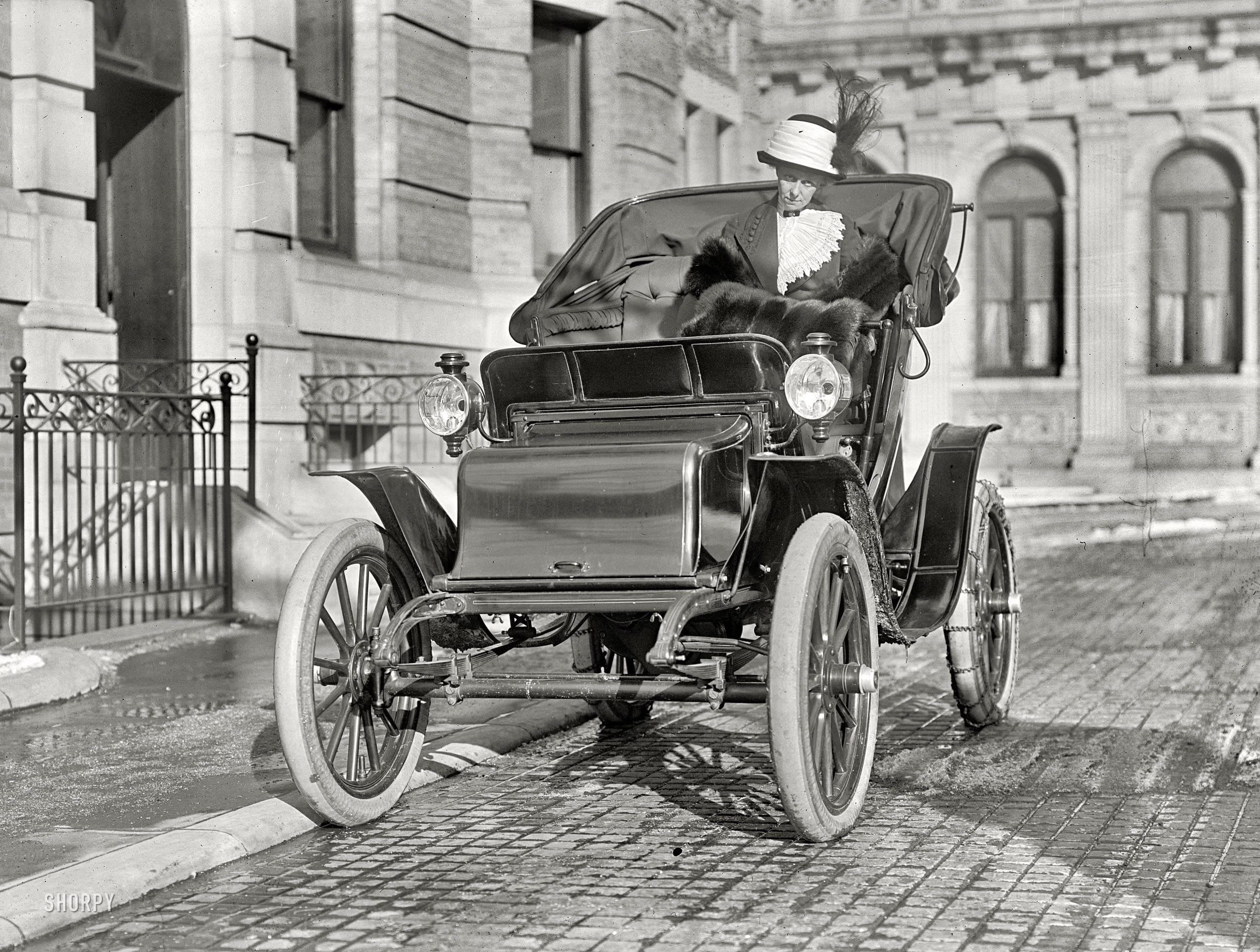 Related articles