It's often hard to believe how rural much of Washington appeared in the 19th century. This is one of those photographs that you marvel at for a while.
The image shows a view of Washington, down the Potomac River from the top of Georgetown in 1865. You can also see Aqueduct Bridge from Virginia into Georgetown and Mason's Island (i.e., Roosevelt Island today). It was taken by William Morris Smith and we dug it up at the Library of Congress.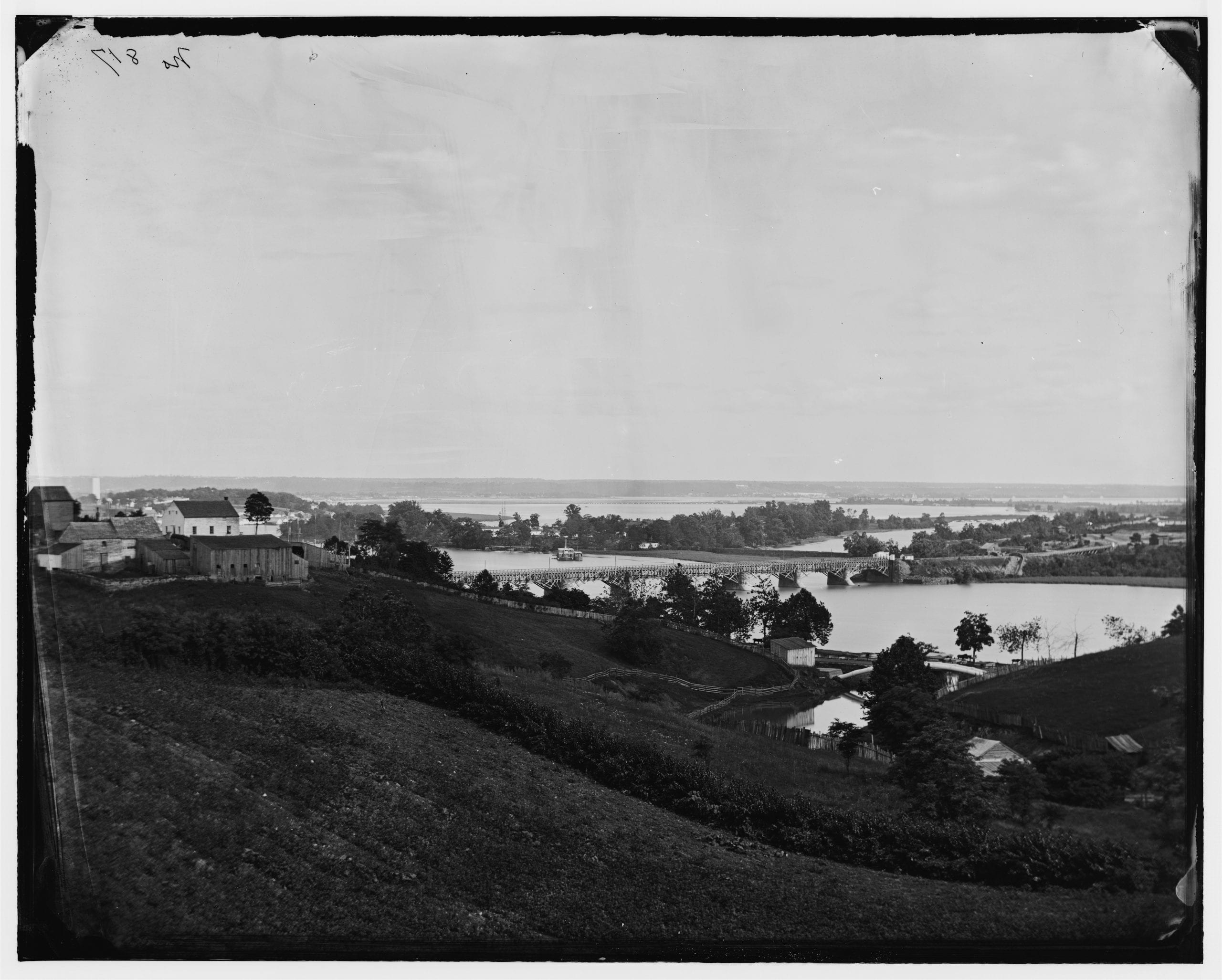 You can click on this one for greater details.