We posted some great old alternative designs for the Lincoln Memorial a while back and they were quite popular. Well, we dug up one for the Washington Monument which you'll surely enjoy. This one is dated...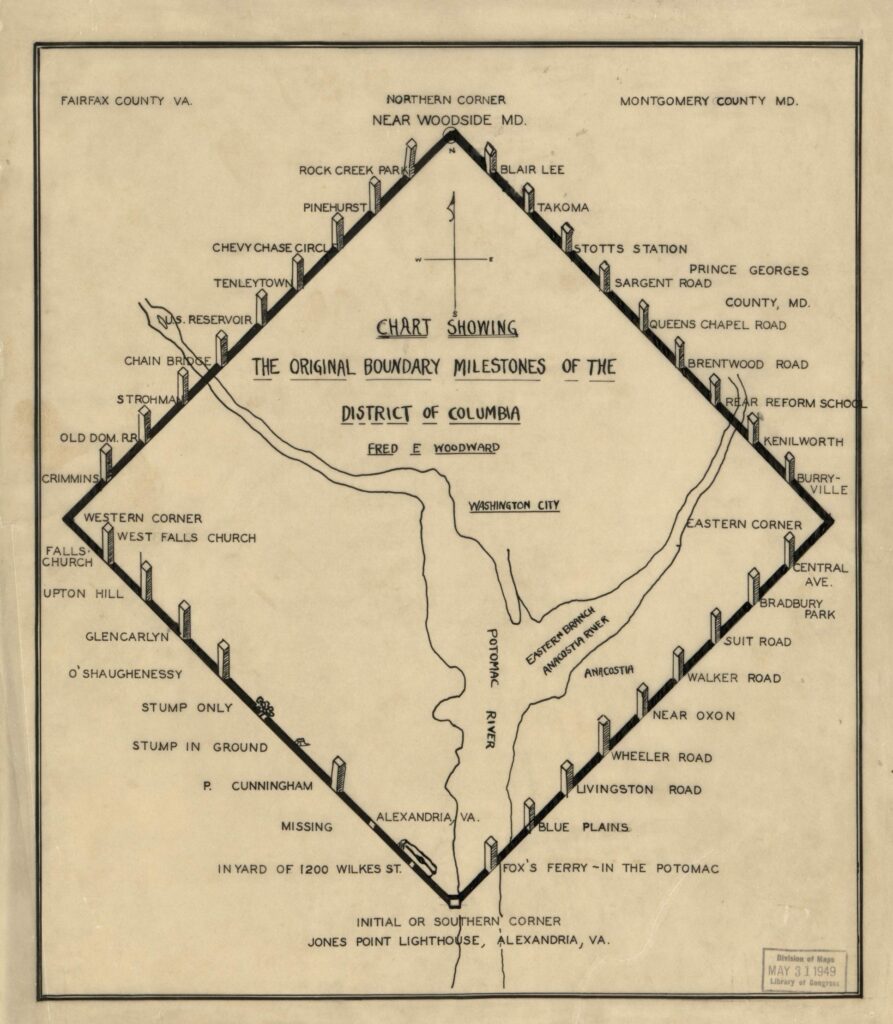 Working under commissioners that President Washington had appointed in 1790 in accordance with the Residence Act, Major Andrew Ellicott led a team that placed these markers in 1791 and 1792.
Here is a terrific old map of the plan for the federal city. Source: Library of Congress
This is a really old map of the Carroll family plot in Washington in 1793. Source: Library of Congress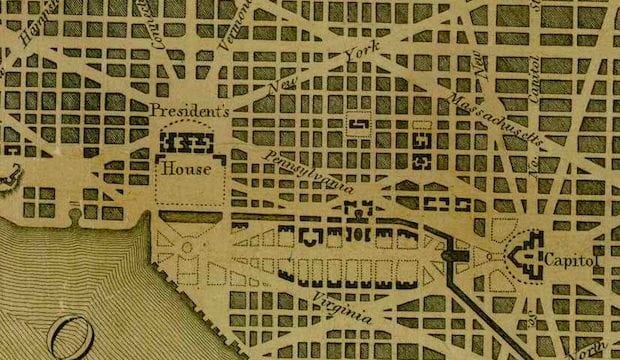 Here's a map that we haven't come across before. This shows the Territory of Columbia and the City of Washington surrounded by Maryland in 1795. Click on it for a much larger version. Source: University of...
The map was done in 1874 and represents Washington as it would have looked before 1792.
The town of Centreville was established in 1792, near the intersection of present day Lee Highway and Sully Road. At the time, it was a village named Newgate.
That's right, the Patawmack River, not the Potomac. Check out this cool map of what would become the City of Washington. It was done around 1893, near the city's centennial. Source: Library of Congress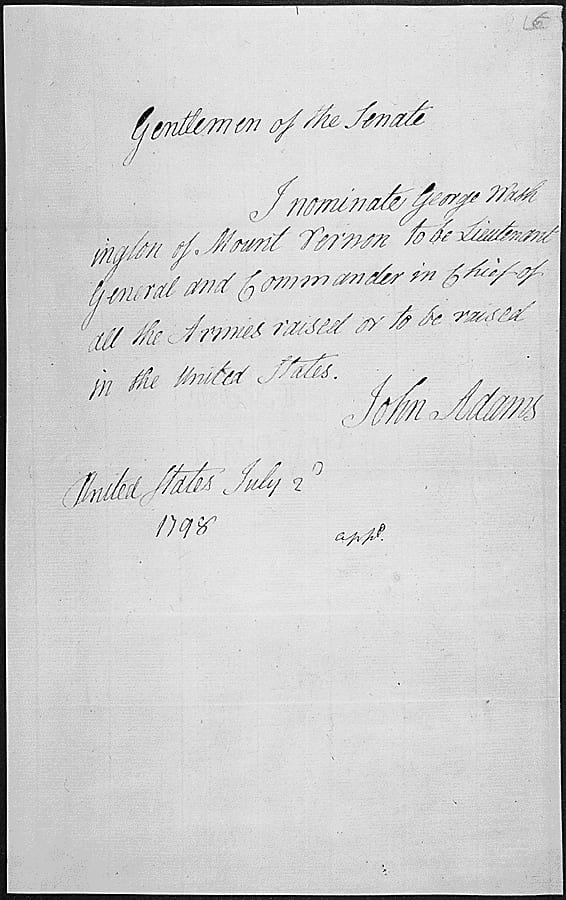 Check this out. What a fascinating old letter we found in the National Archives. This was penned by President John Adams on July 2nd, 1798, nominating George Washington of Mount Vernon to Lieutenant General and Commander...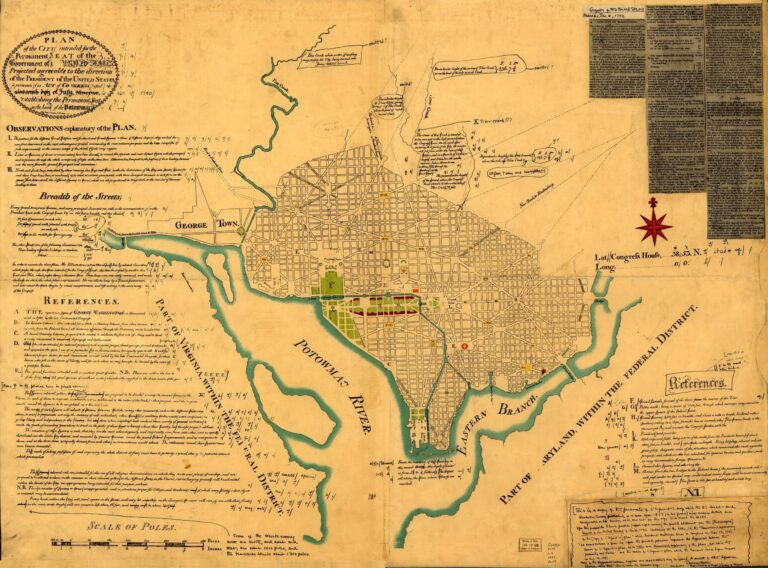 How did Washington, DC get its name? Look to both George Washington and Christopher Columbus.