These are old ads and classifieds from Washington, D.C. newspapers.
This cool old advertisement from 1904 shows some homes at 11th and D St. NE for sale. It looks like each building sold for $5,200 and could get rent of about $540 per year! Source: Library...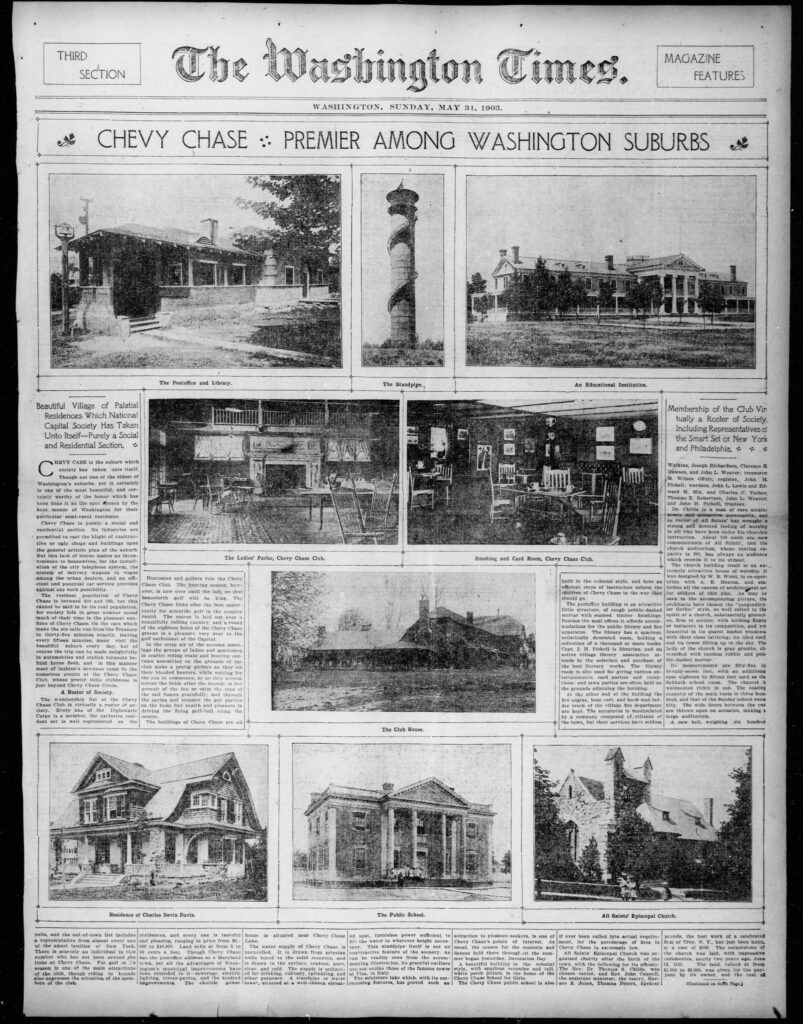 This great old advertisement from The Washington Times was printed in 1903. Click on it for some great details and read through the copy. Source: Library of Congress Here's an excerpt from the piece above. Chevy Chase...
We love digging up old ads from the papers like this one showing some great old real estate in Chevy Chase. You could get a great home in upper northwest back then for $6,500. Using the...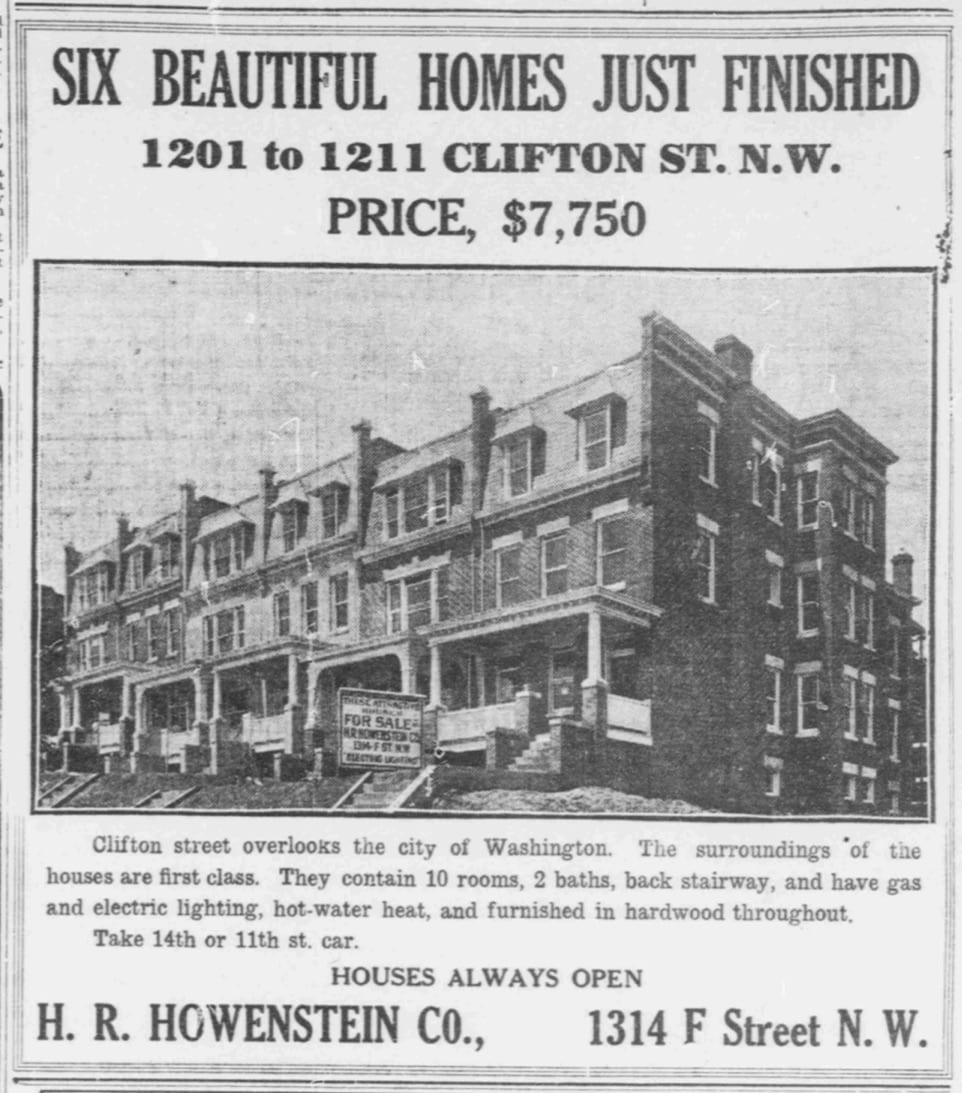 Here's an old advertisement that we found in The Washington Times from Saturday, June 4th, 1910. It shows a row of homes on Clifton St. in Columbia Heights, recently finished, and for sale at $7,750. Source: Library of...
What an amazing old baseball find here. This is a scorecard marked up for a game on August 18th, 1886. Also, check out the great advertisements around the scorecard. The Nats, by the way, finished 28-92...
This is great. It's an old commercial for America Online. Sometimes we forget the Internet of the 1990s, but this is a great example of what life was like 20 years ago. Brings back some great...
We love old ads here at Ghosts of DC and this is a great one from The Evening Star, printed on June 24th, 1906. Source: Library of Congress Three weeks later, Alfred Dreyfus was exonerated, bringing...
Can you find these homes today? I did some sleuthing and the best I could come up with was E Walnut St between Little St. and Mt. Vernon Ave. The directions in the advertisement seem to...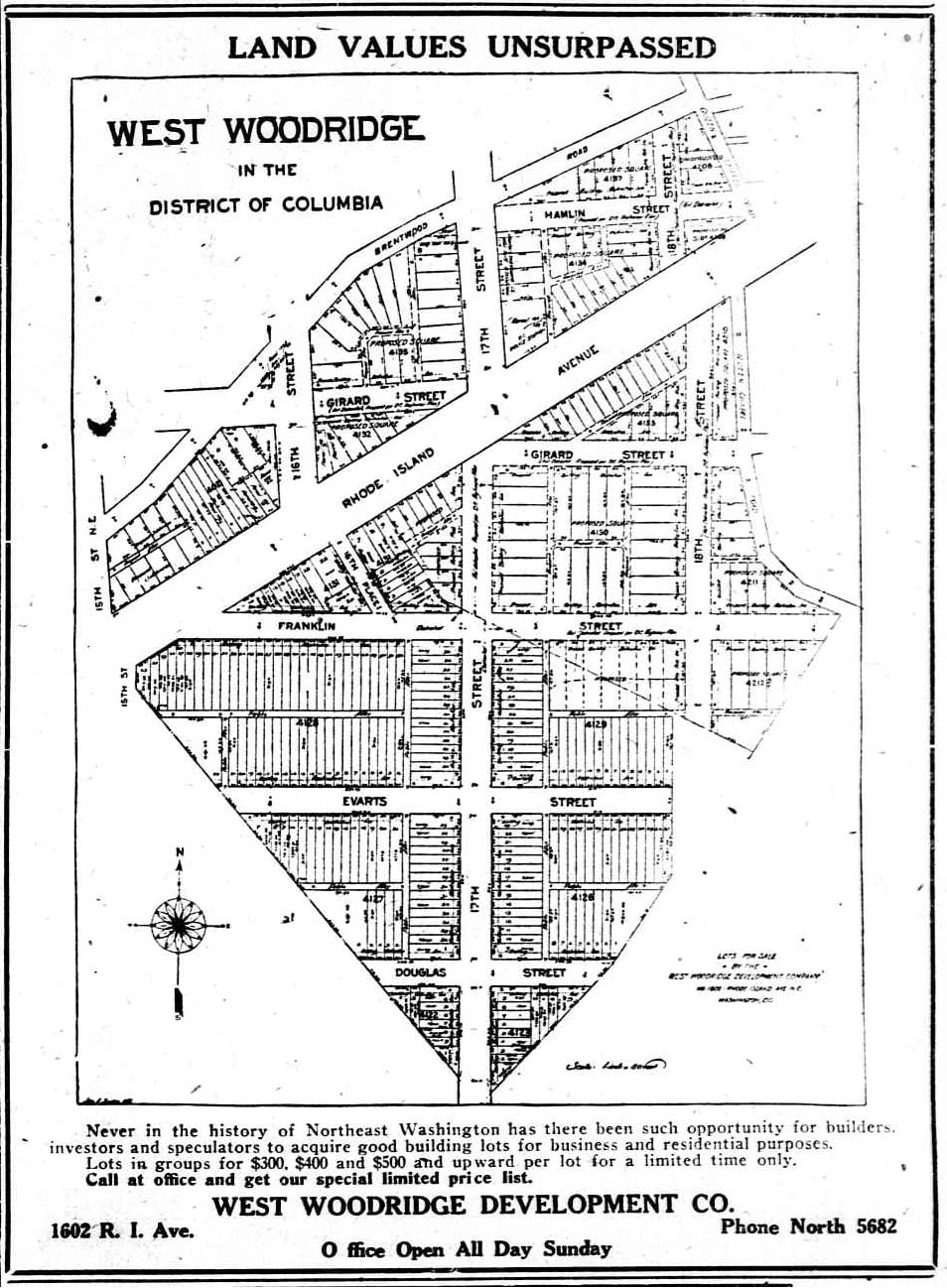 Here is an advertisement in The Evening Star for real estate in West Woodridge, off of Rhode Island Ave. NE. It was printed on May 6th, 1922. For a little context, on May 5th, construction began on Yankee...
This is an old ad from The Evening Star printed on Saturday, November 11th, 1922. It's a home for sale in Crestwood at 1616 Allison St. NW. The home was just built prior to this advertisement running...