World War II broke out at the end of 1941, and by 1942, Washington was seeing a massive influx of people moving in for new government jobs to support the war effort. There was a major housing shortage and in order to meet the explosive demand, large housing projects were planned across the region. One of those was McLean Gardens on Wisconsin Ave. NW, north of Glover Park.
The land on top of which McLean Gardens was built originally was the estate of John Roll McLean (1848 – 1916). McLean was a wealthy businessman originally from Cincinnati. His father, Washington McLean, was the owner and publisher of The Cincinnati Enquirer, and purchased a controlling interest in The Washington Post in 1905. John ran the two papers and, at one time, was the owner of the Cincinnati Reds. In other words, he was exceedingly rich.
McLean's estate was named Friendship and was situated on the western side of Wisconsin Ave. (Tenleytown Road). McLean had a couple prominent Washington property owners near him in Charles Glover (i.e., Glover Park) and Christian Heurich (i.e., Heurich House).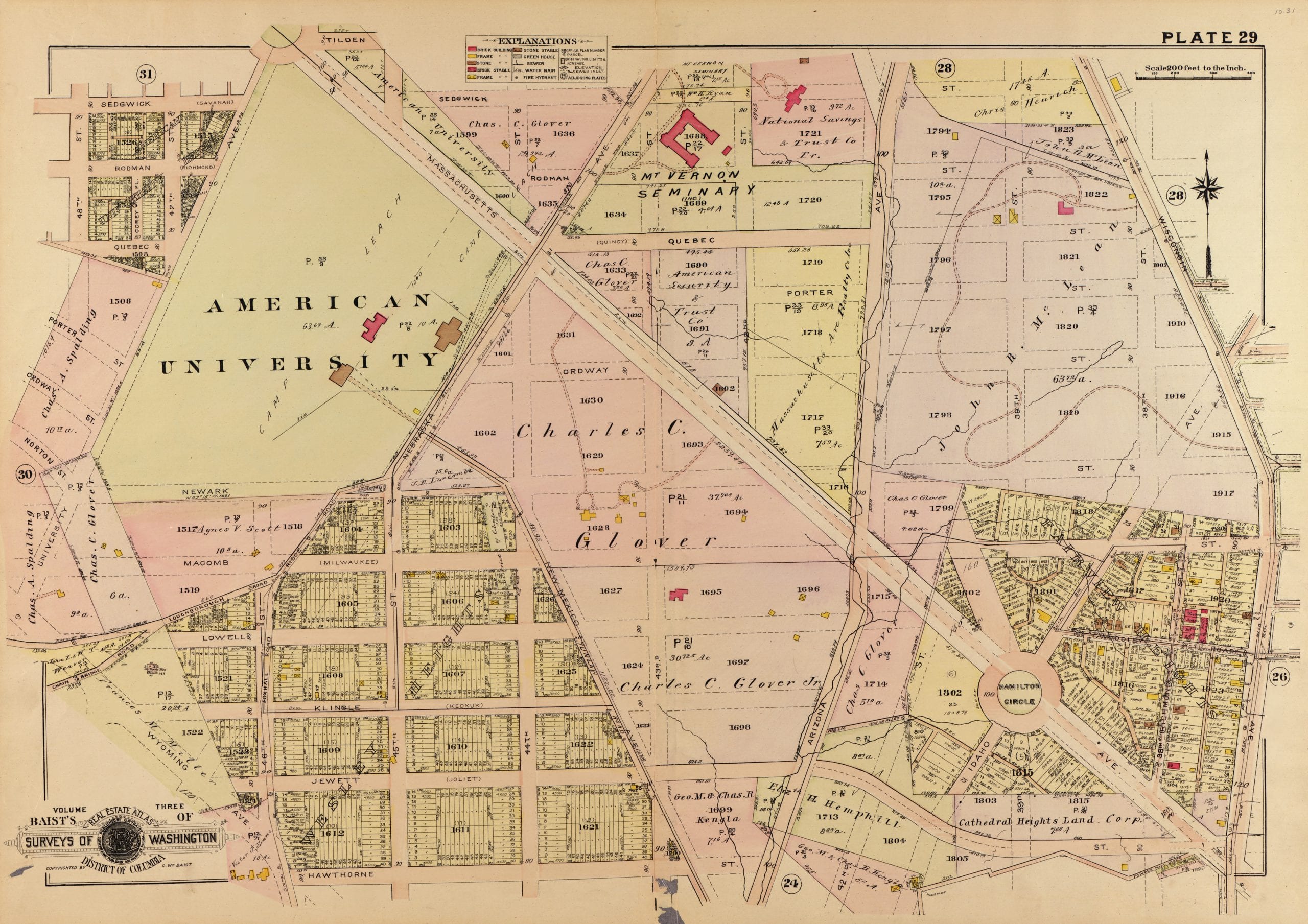 John McLean originally purchased 75 acres in 1898 to build a summer retreat on higher ground, away from downtown. He commissioned John Russell Pope (i.e., the guy who designed the Jefferson Memorial and a lot of other amazing buildings) to design and build a Georgian revival home on the property, to be named 'Friendship.' The estate included an 18-hole golf course, cast iron swimming pool, tennis courts, stables, and Italian gardens.
John died in 1916 and the estate passed to his son Edward B. 'Ned' McLean and his wife Evalyn W. McLean. The McLeans were extremely extravagant in their lifestyle, spending vast amounts of money in the 1920s, plus, Evalyn is remembered as the last private owner of the Hope Diamond. Ned died in 1941, and the estate passed, not to Evalyn, but to his father John's trust. In 1942, the trust sold the property to the federal government to build housing for people moving to D.C. to support the war effort.
Check out the 1930 U.S. Census below, which shows the McLean family living at 3600 Wisconsin Ave. NW.