We came across this photo from 1920 on Shorpy. The image shows Liberty Market at 5th and K St. NW.
The building was built on the east side of 5th and K in 1874 as the main competitor to Center Market and had 284 vending stalls. Sadly, there was a massive fire in 1946, which gutted the building. It was marginally rebuilt, but unrecognizable, and used (oddly) as a wax museum between 1966 and 1974.
The building was razed in 1985 and the lot is currently occupied by the City Vista condos (where you go to either Busboys and Poets, Taylor or Kushi).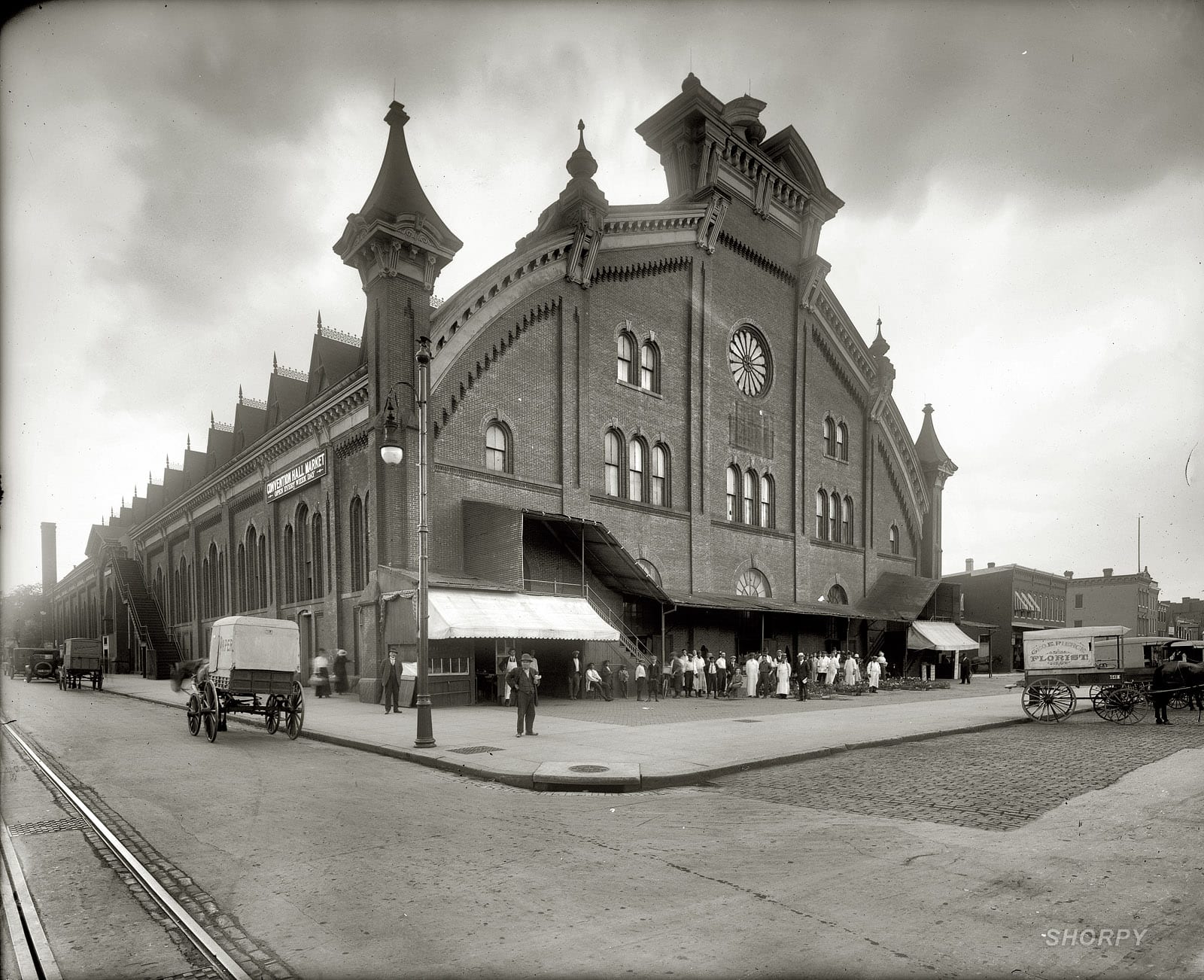 Here's another great photo, this time in color. We dug this up on the DC Public Library Commons Flickr feed.