This post is a form of catharsis as I'm still recovering from the emotional trauma of Friday night. Sitting in left field (aka, Nats Town), the image of the Cardinals sprinting to the mound from their dugout is seared in my brain.
One strike. One f*cking strike dude! Ugh … #FML.
I now know what it's like to be a Red Sox fan (pre-2004) or a Cubs fan … okay, maybe not quite that level of historic pain. But, this is my personal Buckner and Bartman moment.
What's truly sad is that, as fans, we always need one person to blame, and it's always the person to make the last in a series of mistakes.
Yes, Drew Storen's choke was pretty epic. But Gio wasn't sharp … he had four walks and gave up five hits in five innings, for a total of three runs. Gio threw a first pitch ball to 14 of the 23 batters he faced. That's terrible. Jackson walked two and allowed a hit in one inning, leading to a run. Clippard gave up a home run to a really crappy second baseman.
Unfortunately for Drew, he is guilt of having the worst performance in a series of craptastic outings. We were finally blasting the ball out of the park with great frequency, destroying the Cardinals pitching, and in a cruel twist of fate, our biggest strength, pitching, imploded when we most needed it.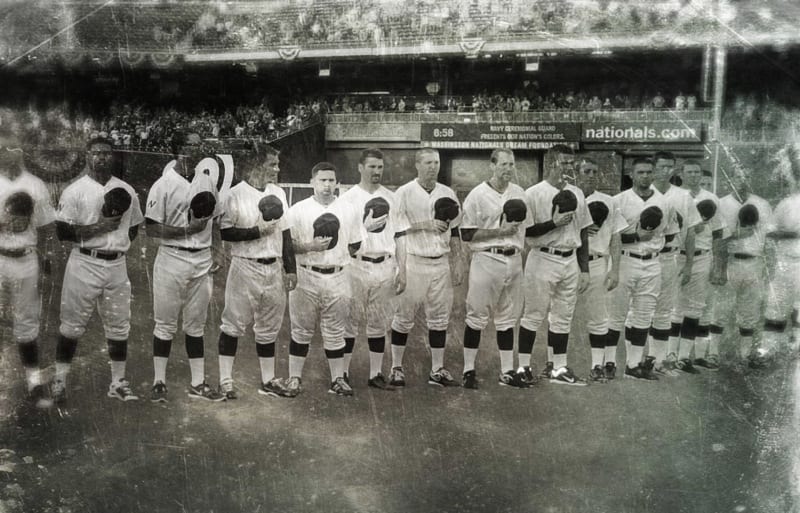 Baseball is the consummate team sport, but a team's fate all too often rides on one man's ability to deliver under the most dire of circumstances. The pressure-filled moments in the battle between one pitcher and one hitter are what make baseball the greatest. The right side of that battle is the moment giving us the explosive elation of a Werth walk-off home run to win Game 4. Then. from the greatest moment in these Nats' history to the worst moment in our history, all within 24 hours. Ugh, such a cruel game.
But, this is a good team. It's actually the birth of a great team. I don't like the lame "there's always next year" saying. That's basically the kiss of death and it has never worked for the Cubs, so don't give me that bullsh*t.
We should have hosted the Giants here on Sunday, but we didn't because we collapsed in epic fashion on Friday. Tough sh*t for us, we'll move on. We have an awesome team and once I'm through this painful period of mourning (I'm definitely not watching the NLCS), I will be looking forward to the days when teams regularly dread the Nats coming to town, because we dominate them. I may be wounded, but I still have some major #NATITUDE.
I should also add that the above preamble was added to this post, which I actually wrote some time ago, but did not want to post, lest I jinx our team. Well, that risk has passed, so now I can share this bleak story about the Washington Nationals and their massive drubbing by Holyoke in 1879. Yes, that's right, a team in Holyoke, Massachusetts.
Check out this box score from 1879. The Nationals played the Holyokes in Massachusetts and were smoked, 17-3. What's also interesting is to see that the Nats committed 15 errors! … a little bit more than our 2006 team.