Bad weather keeping you inside? Me too … maybe you're having a beer at Toledo Lounge, Meridian Pint or Church Key (make sure you order a DC Brau). Unfortunately, I'm not.
If you're like me, stuck inside and bored (I'm actually getting over a nasty cold), then here's a cool photo I want to share with you. And check out the rest on Flickr. They're from the D.C. Public Library and I'm finding some really cool ones in the collection. They have upwards of a million or so of them in their collection at the library, so maybe you should go down and check that out this weekend. The Washingtoniana Collection is great for any D.C. history nerds. Say hi to Jerry … he's really nice and will help you find what you're looking for (or just some cool stuff to check out).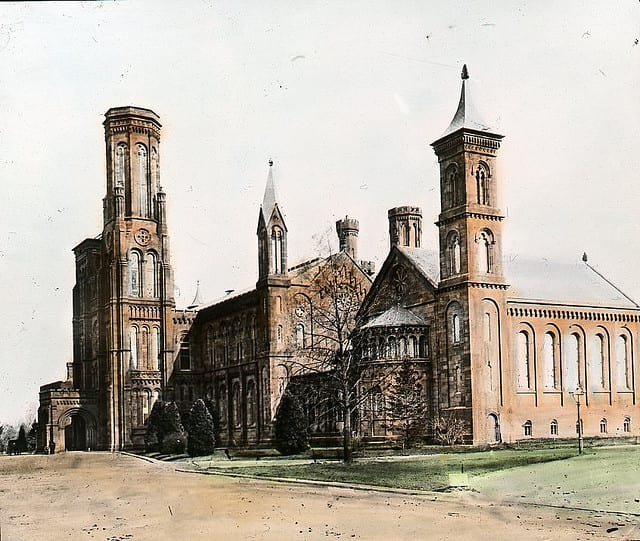 Want to see an incredible photo of the Smithsonian Castle's interior? Go here. Wow … Greg Jones, you have some sweet photos there.
Related articles