Stewart's Castle was once an iconic building in Washington D.C. Unfortunately, it no longer exists. Designed by the renowned architect Adolph Cluss in 1873, the castle served as the home of Nevada Senator William M. Stewart. However, this was not the only role it played in the city's history. From 1886 to 1893, the Chinese Legation also used it as their office.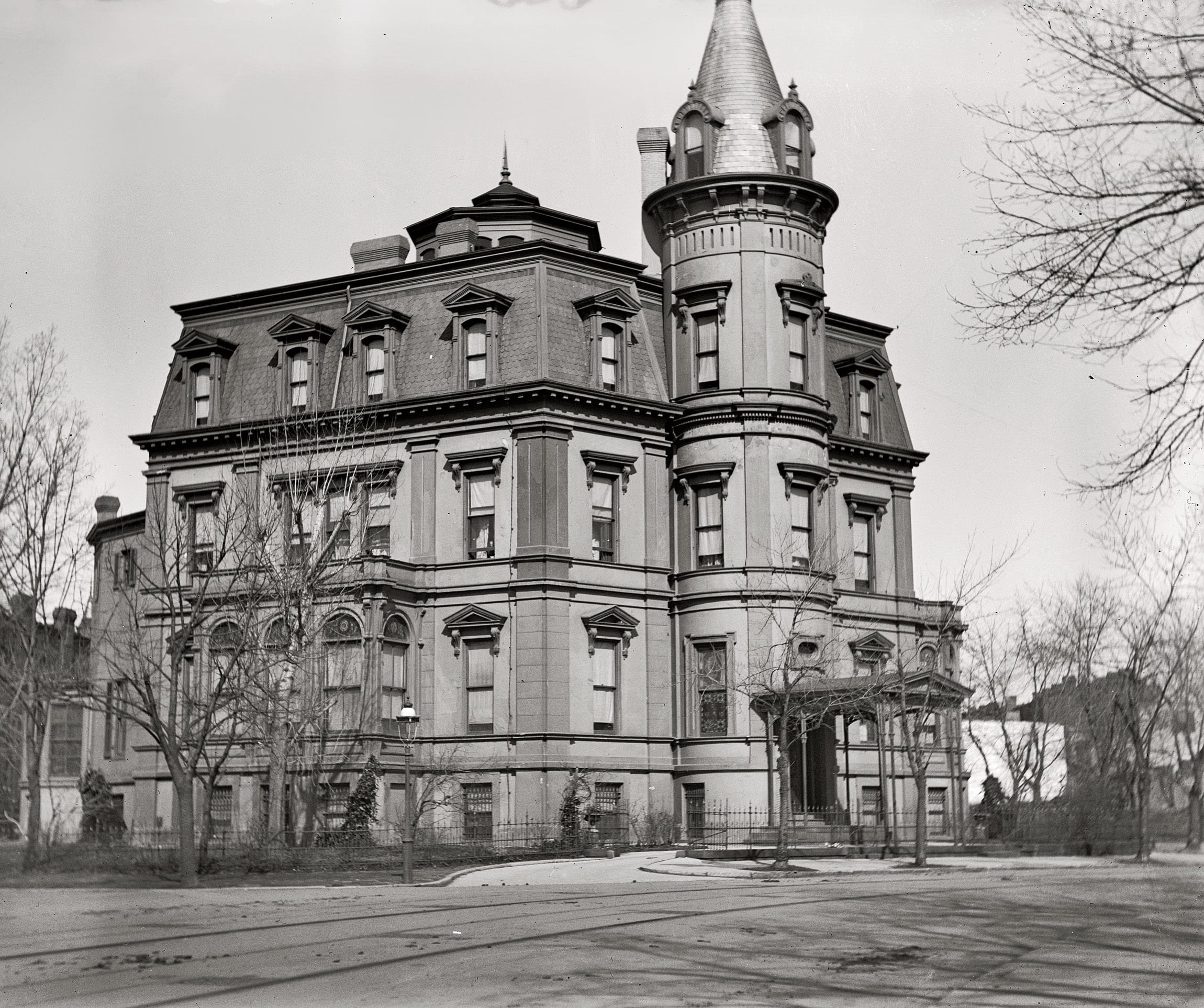 The castle was a grand example of Victorian architecture, characterized by its ornate details and grandeur. The building's red brick facade, impressive stone turret, and intricate detailing made it a standout structure in the city. But sadly, it was not to last. In 1901, the castle was demolished, just a year after a photograph of it was taken.
The loss of the castle is one of the many unfortunate architectural losses in Washington D.C.'s history. It served as a stunning example of Victorian-era architecture and was designed by one of the most respected architects of the time. It was also an important part of the city's diplomatic history, having housed the Chinese Legation.
Although the castle may no longer stand, its legacy lives on in photographs and the memories of those who had the opportunity to witness it in person. It remains a testament to the grandeur and beauty of Washington D.C.'s architectural history and serves as a reminder to appreciate the city's remaining historic buildings.