There actually was a spring and it was silver … sort of. In 1840, Francis Preston Blair came across a mica-flecked spring near, what is today, Georgia Ave. near the District line. The location today is Acorn Park at Blair Mill Rd., Newell St. and East-West Highway.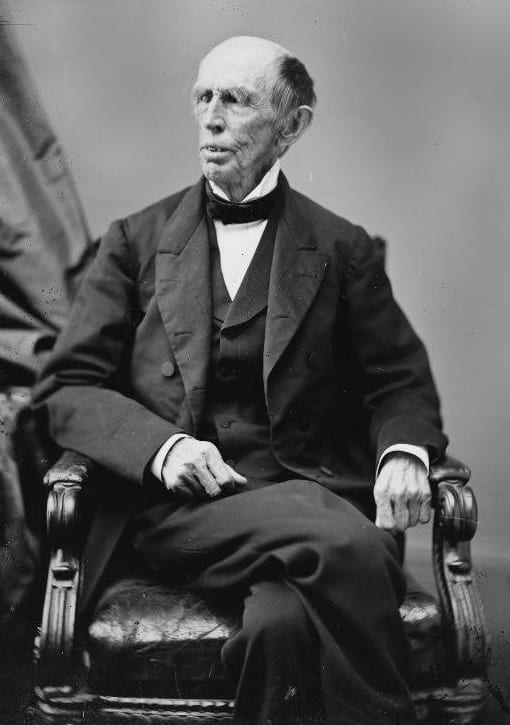 Francis Preston Blair
Blair decided he liked the location so much that he would acquire the property surrounding the spring and build a summer home for his family, away from the sweltering, malaria-infested confines of Washington. He build a 20-room mansion on the property and called it "Silver Spring."
Francis was originally from Virginia, born in 1791, and in 1830 was made editor of the Washington Globe. An ardent Jacksonian Democrat, he backed the President as a member of his "Kitchen Cabinet" (his son Montgomery Blair was part of Lincoln's cabinet as Postmaster General).
Francis Blair also holds a significant place in history as the man assigned by Abraham Lincoln to offer command of the Union forces to Robert E. Lee, an offer the general refused with the following statement "Mr. Blair, I look upon secession as anarchy. If I owned the four millions of slaves at the South, I would sacrifice them all to the Union; but how can I draw my sword upon Virginia, my native State?"
1850 U.S. Census
Thanks to the 1850 U.S. Census, we can see the Blair household with seven members listed in the 5th District of Montgomery County, enumerated on Julye 30th, 1850. Francis P. Blair was dwelling number 173, family number 176 and his real estate was valued at $30,000. By the way, President Zachary Taylor died in office only three weeks prior to this census recording.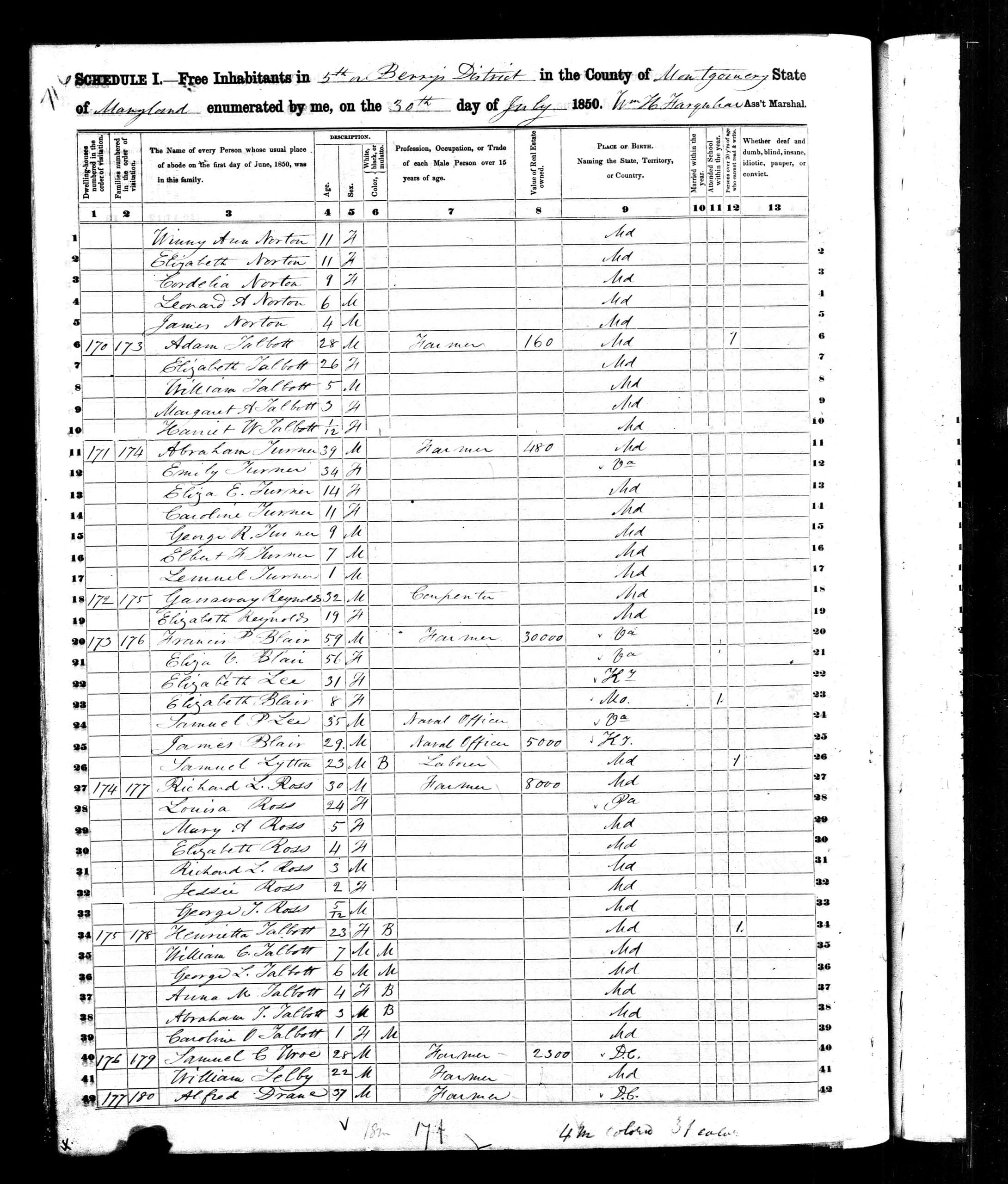 Oh, I almost forgot … you know the Blair House on Pennsylvania Ave.? Yep, the one where foreign dignitaries now stay and where Truman was almost killed. Francis acquired that in 1836 and it remained in the family for about a century.