If you've read GoDCer Garrett Peck's book, then you're familiar with Seneca Quarry and the important role it played in the building growth of our area. I knew it was a pretty cool spot to visit, but...
We are very much obsessed with old maps. I think it's safe to say that the bulk of you are as well. And here is another one to obsess over, especially for the GoDCers out in...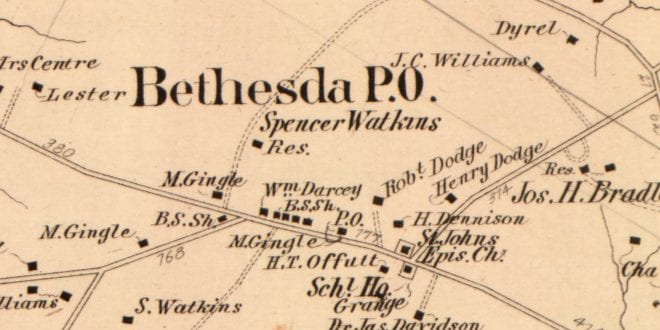 This is a great one. We finally dug up a few good maps of the surrounding area, outside the District line. This shows Bethesda and a chunk of Montgomery County (why is it named Montgomery County?)....
Some GoDCers (probably quite a few) live just across the District line in Montgomery County. But, how many of you know the etymology of the county? We should probably do one of these for every county...