President Taft was a huge advocate for automobiles. So much so, that he the first set of White House limousines, including one that was steam driven. He was given a budget of $12,000 to invest in both automobiles as well as a building to house the new vehicles. The old White House stables had to go.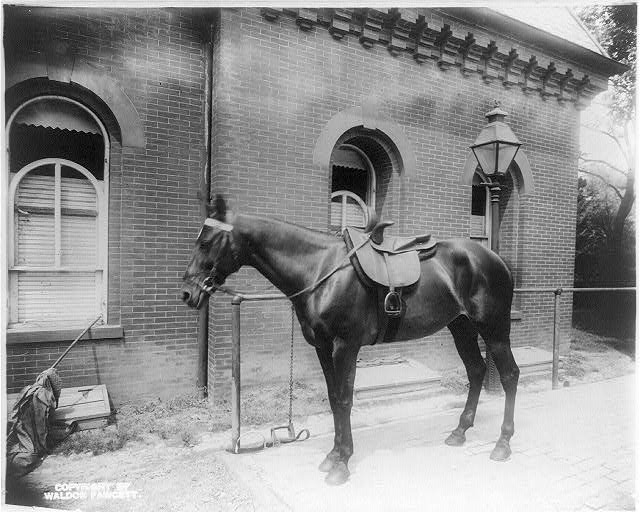 Here's an article from the Washington Times, published on July 29th, 1911, which mentioned the impending demolition of the buildings. And if you read the sharks post, you'll notice that this is three days after that article was published.
Wreckers within the next few days will begin the demolition of a White House landmark. The old stables, erected during the first administration of President Grant and used successively by every President until the present Administration, are to go. Under the present plan of beautifying the White House and brining the surroundings up to modernity, the decree went forth from the office of the superintendent of the public buildings and grounds of the city for their removal.

Last week the contract for wrecking the brick stable was let to T. Edward Clark against six other bidders, and he will receive $59 for the work. A frame stable which stands behind the Executive stables, and which is used by Col. Spencer Crosby, superintendent of public buildings and grounds, will be moved to a site below the greenhouses in the Monument grounds.

The passing of the stables follows the President's adoption of automobiles in preference to horse-drawn carriages. For the past few years the animal kept at the White House stables has been Pauline, the President's cow.
The President's cow! Now that's something you're not going to see today. Check out the photo below.
Related articles