You find one, you find them all. Ok, admittedly the last few posts have been focused on little people, so this will be the last one for a while.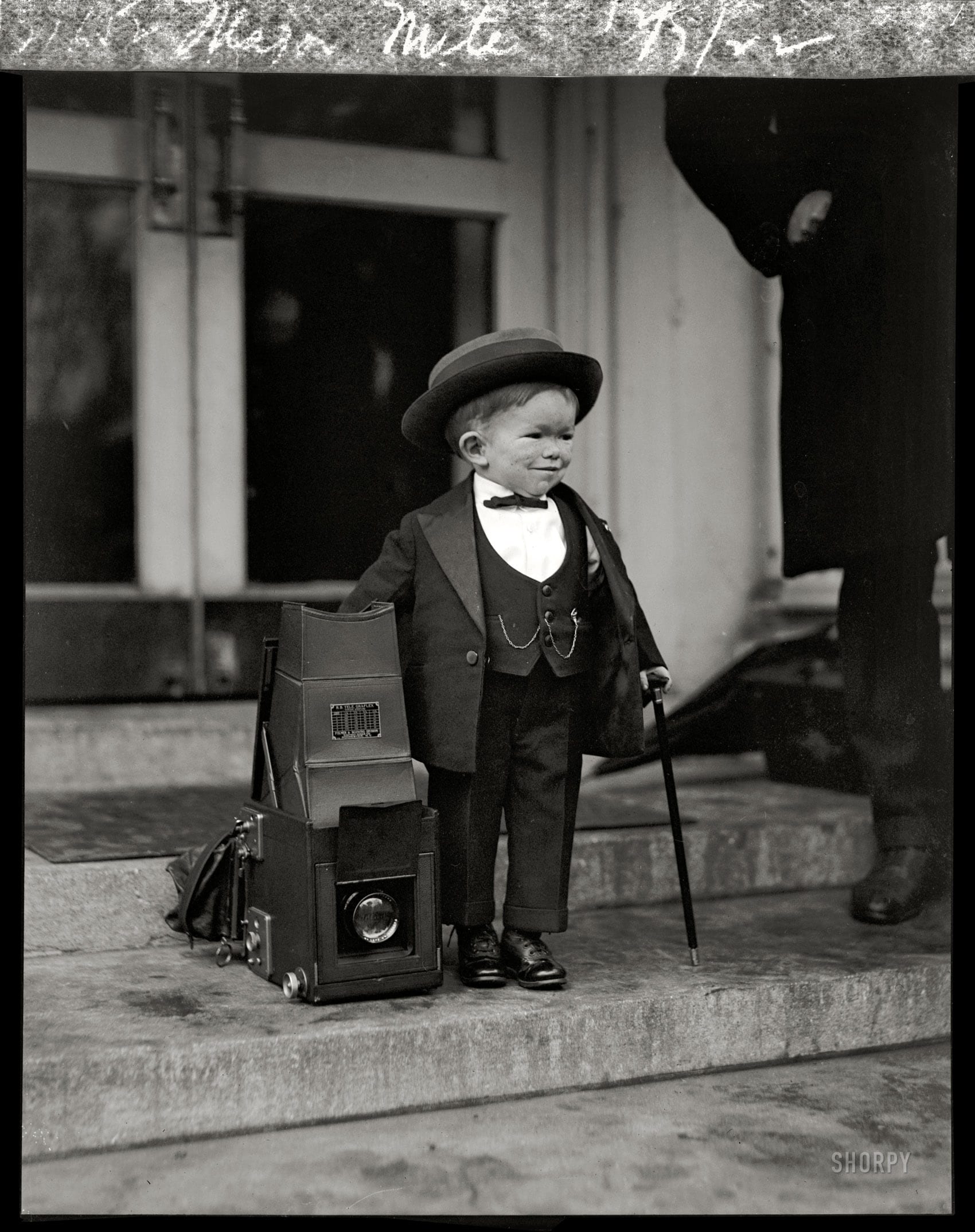 Clarence Chesterfield Howerton, popularly known as "Major Mite," visited the White House in December 1922 at the age of nine. Sadly, there was not detailed or even brief report of the visit in the papers. All I could find was a grainy scanned photo of the same scene.
Check out a different angle of the shot below, from the Washington Post.
Who do I have to thank for this? Shorpy of course. Ok, let me get back to posts of substance.
Related articles