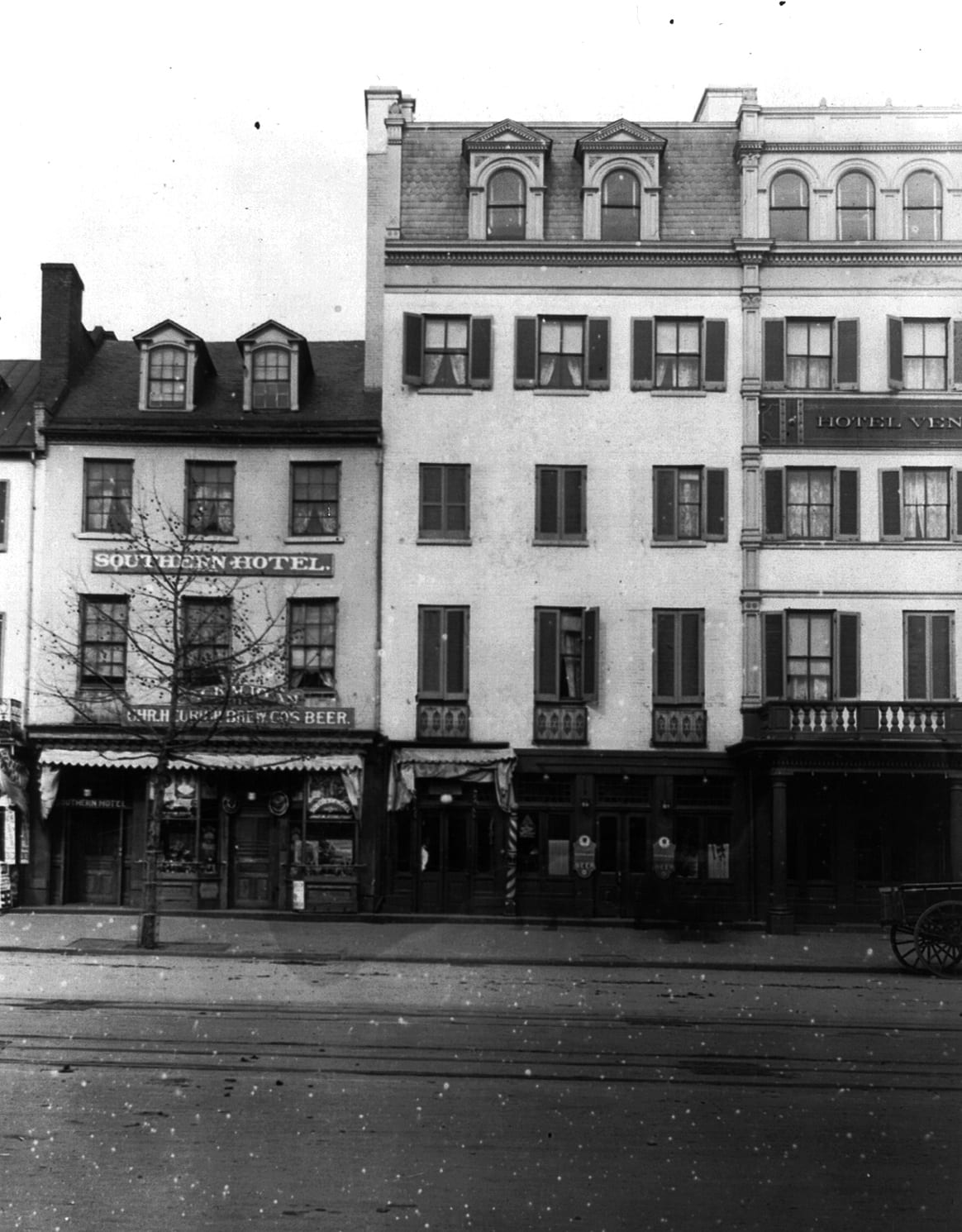 Source: Library of Congress
The hotel on the left is the Southern Hotel, a hotel for African-Americans which was situated at 311 Pennsylvania Ave. NW. The photograph was taken around 1899.
Below is the 1903 map of the area around Pennsylvania and 3rd. The Vendome Hotel is on the corner and the building marked "3" is where the Southern Hotel was located, on a block with a number of other hotels.