We came across an awesome old photo on Flickr of the York Theatre, sitting at 3640 Georgia Ave. NW, in Petworth, near the intersection with New Hampshire Ave.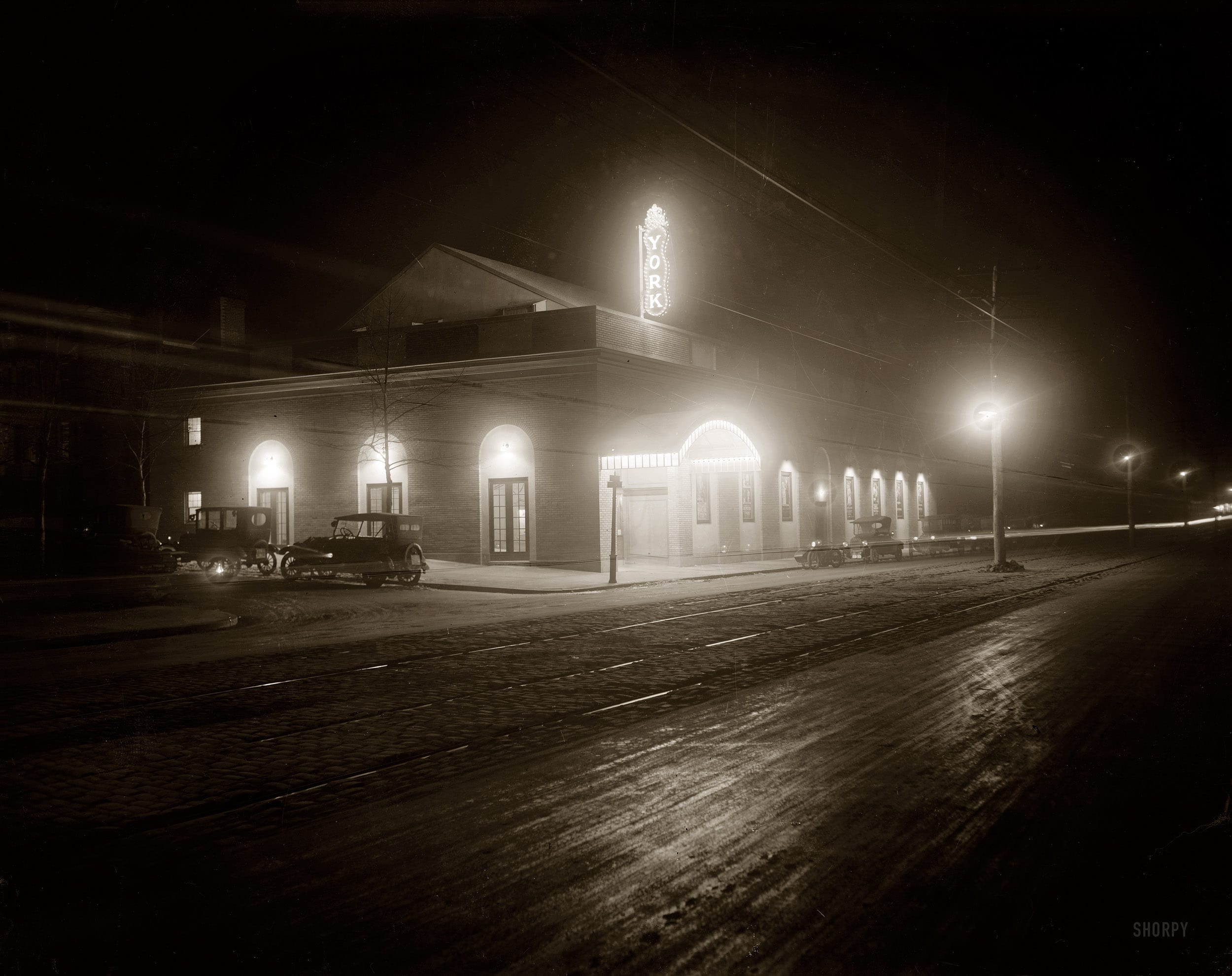 Source: Flickr user jbb23927
The theater opened on November 27th, 1919 and was the eighth theater in Harry Crandall's chain across the city.
The building is still there, albeit in a much uglier state. Check it out below in Google Street View, and check out this good piece written in the Washington City Paper a while back by Lydia DePillis.
[googlemaps https://maps.google.com/maps?q=3640+georgia+ave+nw&layer=c&sll=38.935249,-77.024151&cbp=13,118.88,,0,-0.91&cbll=38.935676,-77.024198&gl=us&ie=UTF8&hq=&hnear=3640+Georgia+Ave+NW,+Washington,+District+of+Columbia+20010&ll=38.935249,-77.024151&spn=0.00605,0.008143&t=m&z=14&panoid=3FmsbT0SjFdWcwheFT-PnQ&source=embed&output=svembed]