We thought it would be interesting to do a little research on old members of the Cabinet and see where they used to live. Below we dug up some stories about three Secretaries of War and where they used to live in Washington. All three of their homes still stand today.
1. Jacob M. Dickinson – 1909 to 1911 under President Taft

Dickinson was originally from Mississippi, having been born in 1851. At the tender age of 14 he enlisted in the Confederate Army as a private in the cavalry.
After the Civil War, he moved with his family to Nashville, Tennessee, where he attended, and graduated from, the University of Nashville.
He was appointed to be William Howard Taft's first Secretary of War, serving from March 12th, 1909 to May 21st, 1911 when he was succeeded by Henry Stimson.
While serving in the Cabinet, he lived at 1810 Connecticut Avenue, NW.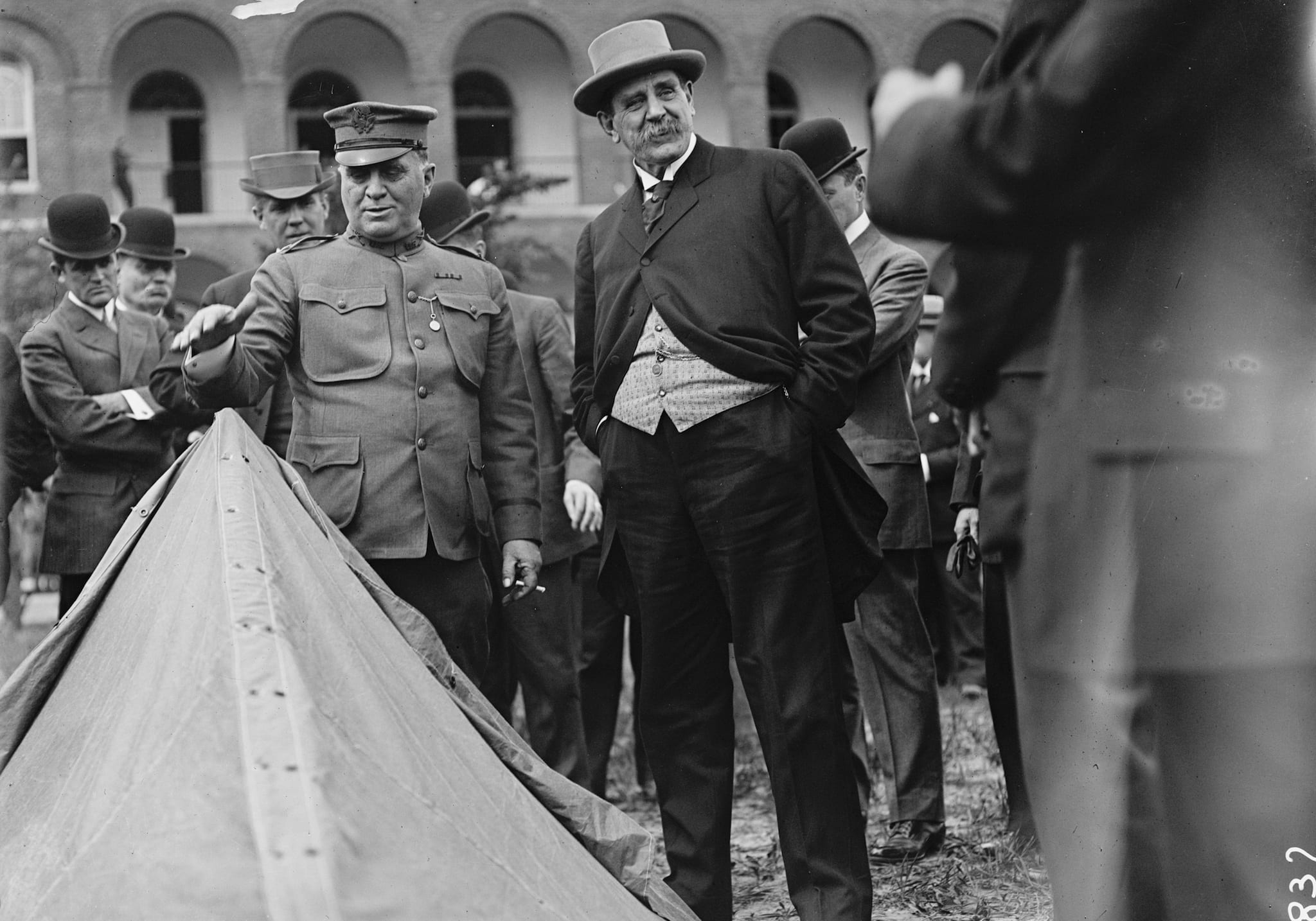 Source: Library of Congress
2. Newton D. Baker – 1916 to 1920 under President Wilson

Baker served as the Secretary of War under Woodrow Wilson from March 9th, 1916 to March 4th, 1921. During his tenure, he oversaw the buildup of forces in the military leading up to America's involvement in World War I.
Originally born in West Virginia in 1871, he graduated from Johns Hopkins University in 1892 and received his law degree from Washington and Lee University two years later.
After serving some time in Washington as the private secretary to the Postmaster General William Wilson under Grover Cleveland, he moved to Cleveland, Ohio. Roughly decade later, he was elected mayor of the city in 1911, serving from 1912 until 1915.
Baker had known Woodrow Wilson during their days at Johns Hopkins, and after turning the President down for a position as Secretary of the Interior during Wilson's first term, he accepted a position later as the Secretary of War as the U.S. marched toward war in Europe.
While serving under President Wilson, Baker lived at 3017 N Street, NW. This home is also notable because it was the home purchased by Jackie Kennedy in 1963 after her husband was assassinated.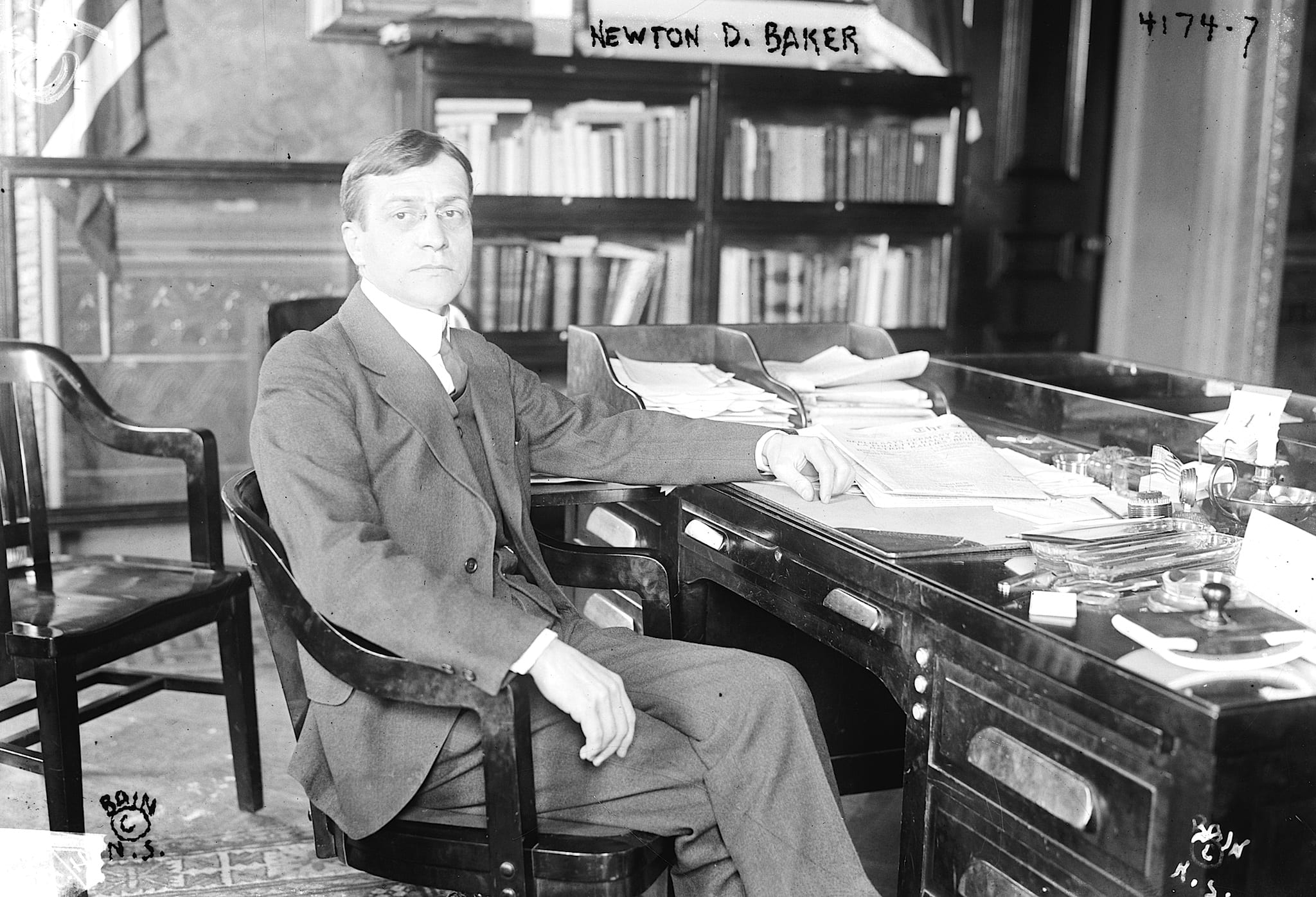 Source: Library of Congress
3. Dwight F. Davis – 1925 to 1929 under President Coolidge
Davis is actually better known as a tennis player than politician, though he served as both Secretary of War under Coolidge and Governor-General of the Philippines under Hoover. In his youth, he was a champion tennis player, and with Holcombe Ward was a runner-up for Wimbledon in 1901. Davis was also a member of the 1904 Summer Olympics (possibly the only member of the Cabinet to do so).
His lasting legacy was the International Lawn Tennis Challenge, started in 1900, for which Davis donated a silver bowl as the trophy. This challenge was originally conceived in 1899 by four members of the Harvard University tennis team, including Davis, to be a challenge between the British and Americans. Eventually, the tournament became known as the Davis Cup.
He was originally from St. Louis, Missouri, having been born there on July 5th, 1879 and returned to the city after graduating from Harvard, finishing up his law degree at Washington University. Davis first served as Assistant Secretary of War under President Coolidge from 1923 until 1925, before being elevated to Secretary of War, taking over for John W. Meeks.
While living in Washington, he made his home at 1520 20th Street, NW.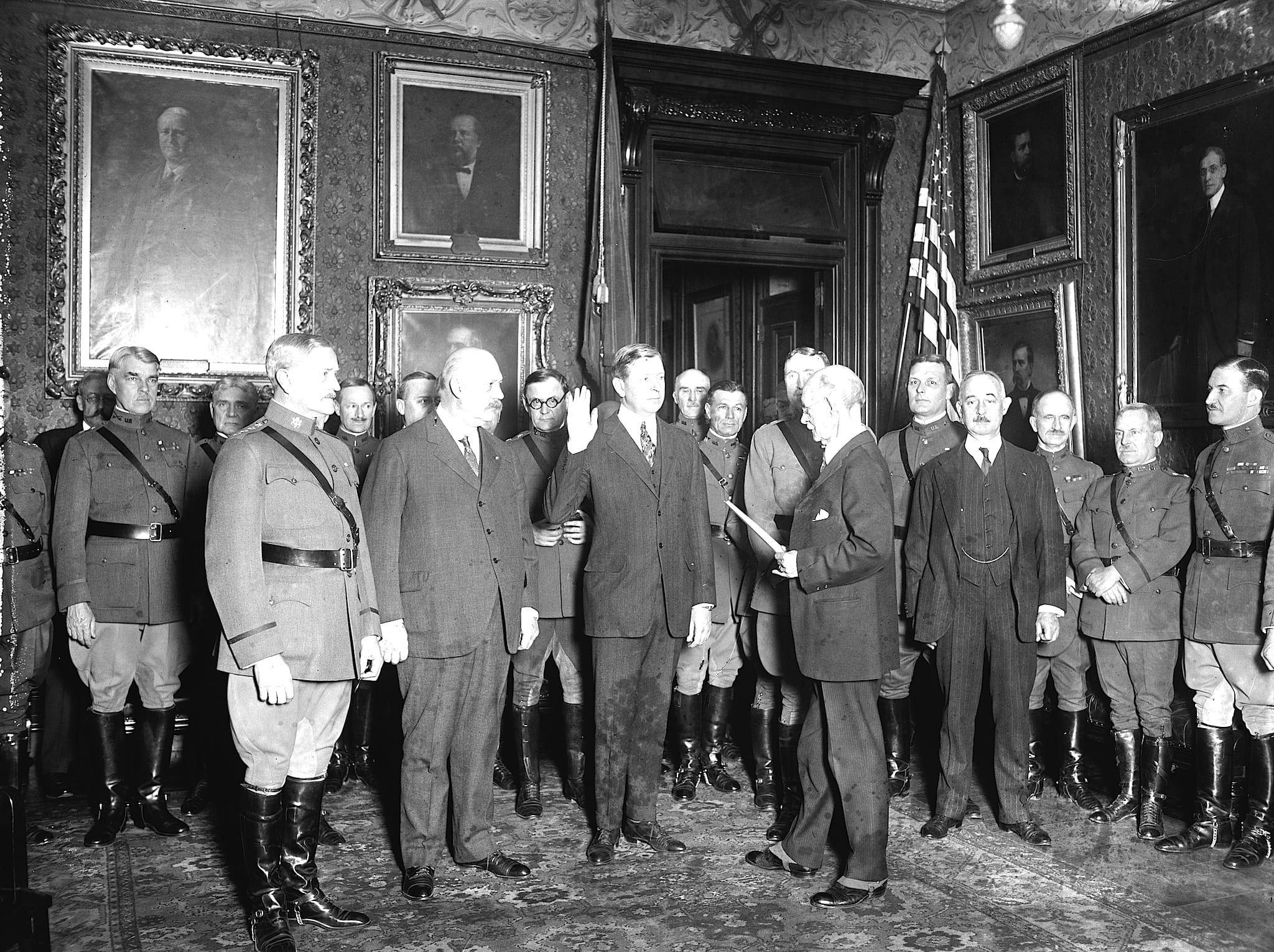 Source: Library of Congress