No, not the one just built. The one built in the 1970s. Yes, the ridiculously ugly, brutalist, Soviet-looking building known as Dunbar High School.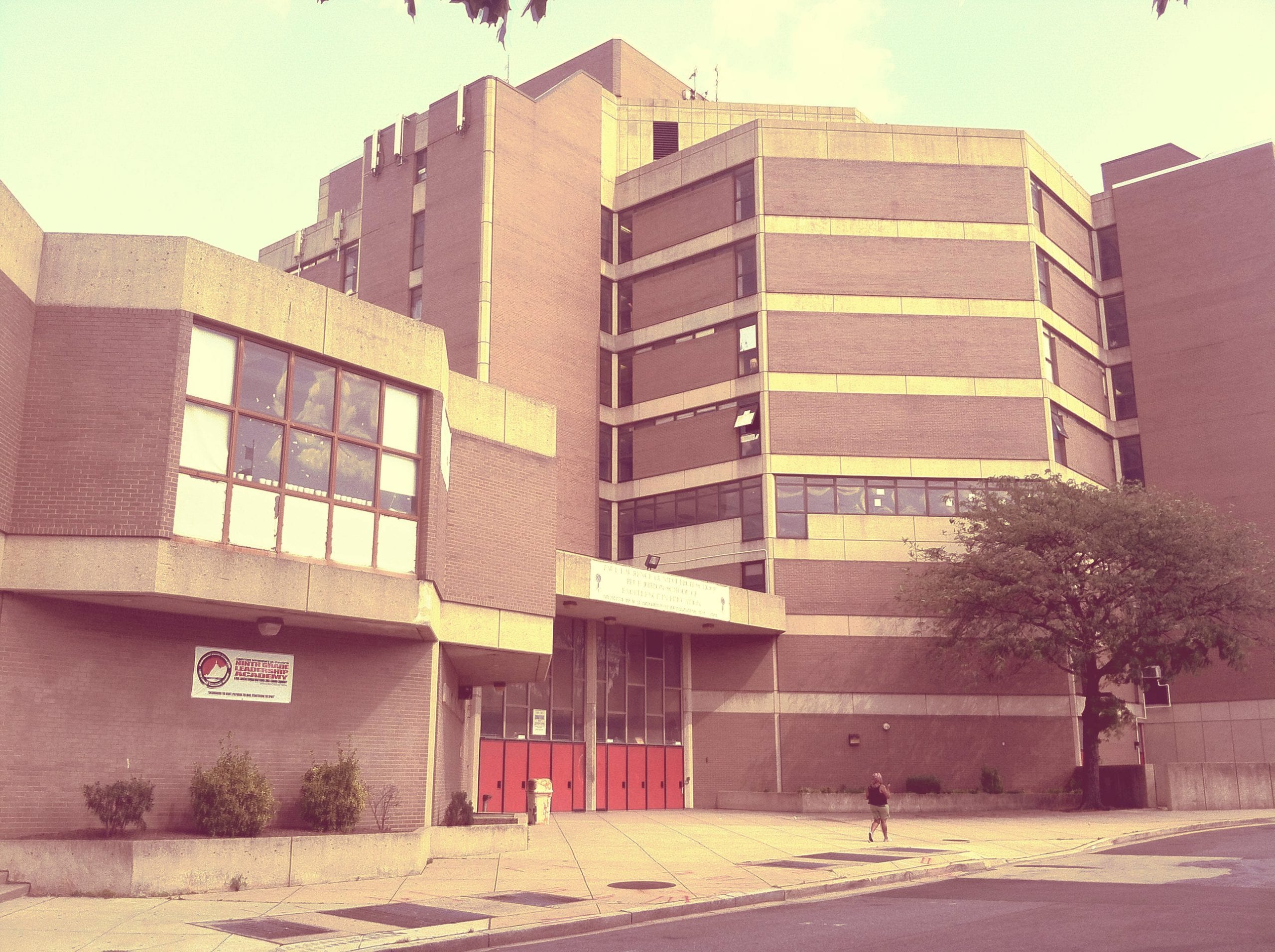 Here's an article we dug up from the Washington Post, printed on April 13th, 1977.
A $20.6 million building for Washington's Dunbar Senior High School opened yesterday, an expensive monument of hope in one of the city's poorest areas and a focus of controversy about its architecture and school traditions.

The air-conditioned school, at New Jersey Avenue and N Street NW, has large "open space" rooms with few walls and few windows, a 90-foot-high central tower, escalators, and an Olympic-size indoor swimming pool.

It replaces a turreted red-brick building at the other end of the same city block that was built in 1916 as the city's only academic high school for blacks.

Until 1954, when the Supreme Court struck down school segregation, Dunbar was a strictly academic school, drawing the brightest black youngsters from throughout the city and sending about 80 per cent of them on to college.

Dunbar since has become a neighborhood high school, drawing its students from some of the poorest neighborhoods in the city. It has the same difficult problems of discipline, absenteeism and low academic achievement that beset schools in big city slums throughout the country.

Yesterday, as the new building opened, principal Phyllis Beckwith announced, "We have been second-class citizens too long. Now we have a building that's first-class, and we must have pride in it."

But about 20 per cent of the students were absent on opening day, which was the first day after Easter vacation."

In early afternoon, the escalators stopped running, and Mrs. Beckwith said they had been turned off by student pranksters.

"It is your buddies, your classmates, your peers who are doing this," she announced over the loudspeaker. "If they do this again, you will be walking the rest of the week. I am very, very disappointed. We do not want people here who do not know how to appreciate this building."

Later she told the students: "Despite the escalator incident, most of you have been doing beautifully."

Most of the students themselves seemed enthusiastic about the new school, although some were confused by its unusual design.

"It's No. 1, man," said Norman Williams, a 16-year-old sophomore. "It's the baddest structure in the District and in Maryland and Virginia, too. It's a mean building, man. It's mean."

Williams explained that he means the building is first-rate.

…

The open-space design at Dunbar is warmly welcomed by some teachers as a way to encourage individualized teaching techniques and to cut down on discipline problems by doing away with the halls where trouble-making often occur.

Others, though seem concerned about increased noise and distraction. To meet their complaints, several floors have been divided up by partitions. the partitions however, stop about 18 inches below the ceiling and are open at the corners. By yesterday afternoon, some teachers already had moved file cabinets into the corners of their classroom areas to try to make them more private.

The new building also has caused unhappiness among some Dunbar alumni who won a court injunction last month blocking the demolition of the old Dunbar building, which was scheduled to make way for a track and football field.
Maybe I'm mistaken, but I don't see a lot of people shedding tears at the demolition of this ugly building.