This is a rather strange photo. It's of the Republican Congressional baseball team parading around the field at American League Park.
The photo was taken on May 3rd, 1926.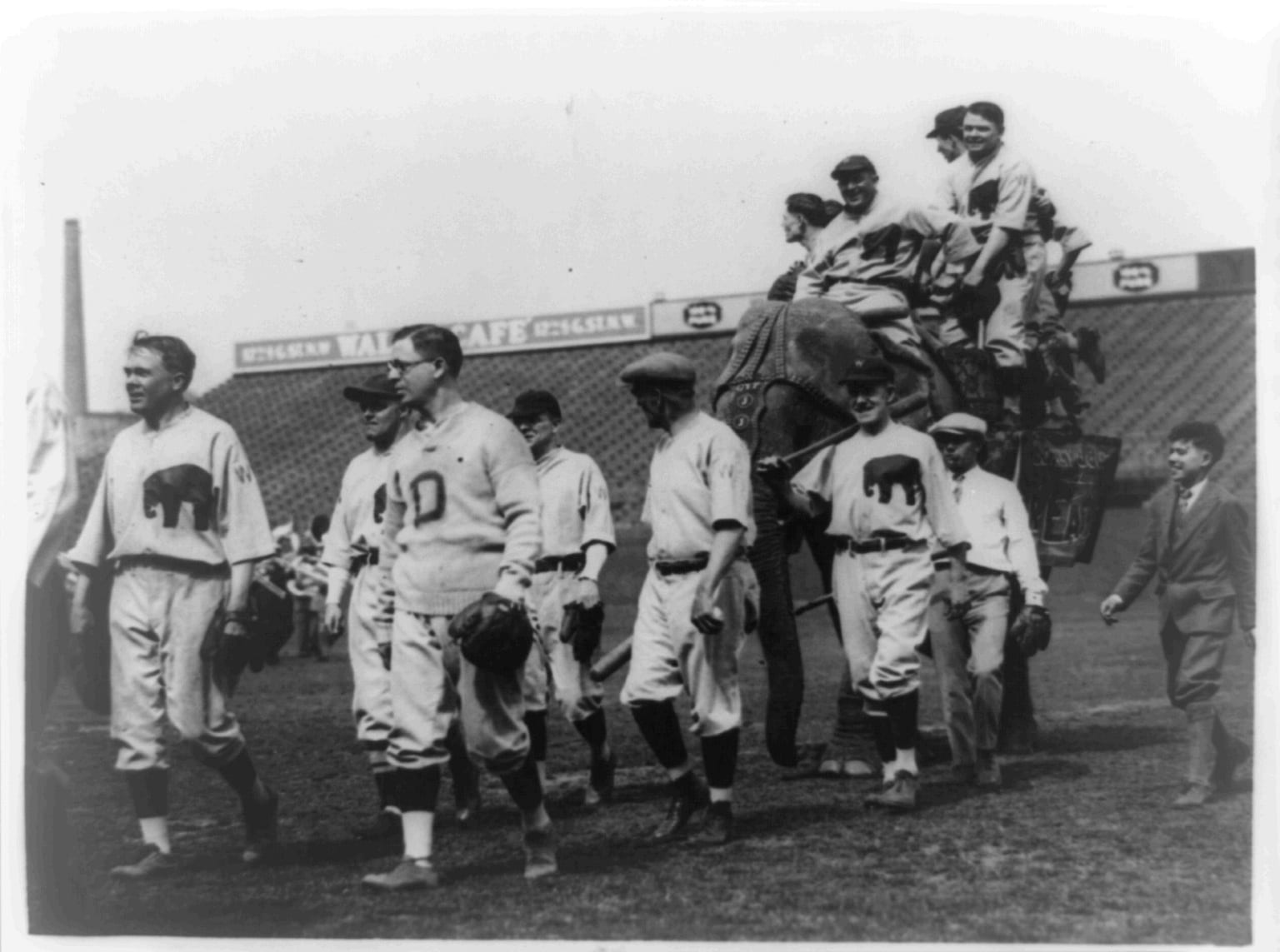 Don't forget to watch Ron Paul crank a double in 1983. More importantly, watch the video to see the awesome Houston Astros uniform he's wearing.