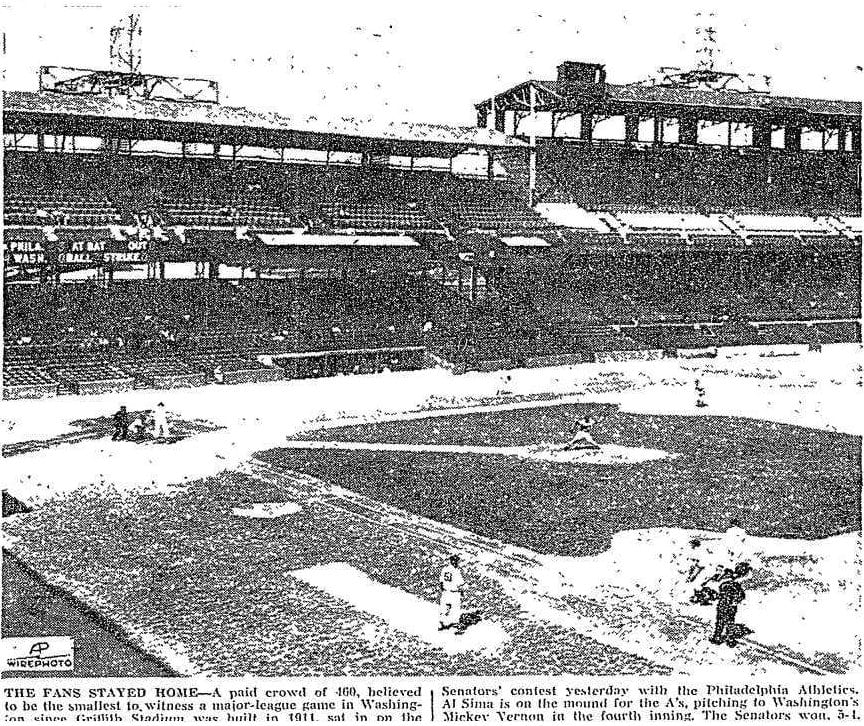 Tonight's game against the Phillies will likely have a crowd nearly 100 times larger than the one that witnessed the old Washington team play the other old Philadelphia team (i.e., the team that one day would have Reggie Jackson, Mark McGwire and Jose Canseco).
The Washington Senators and the Philadelphia Athletics were just awful. The Senators would finish the season in 6th place at 66-88 and the A's were the worst team in either league at 51-103. No wonder only 460 fans came out to see the match-up between the two.
The best part of this is that the Senators came back from a 4-run deficit, tying it up in the bottom of the fifth, and taking the 5-4 lead in the bottom of the eight. Also, A's right fielder, Elmer Valo, was ejected from the game for throwing his hat in anger when called out on strikes. Different generation, different team … same crappy Philadelphia baseball attitude.
Check out the box score below.