This is classic. We found an article in the Washington Post from May 7th, 1967, detailing the klutzy maneuvers of then-presidential candidate, George Romney (and of course, father of current presidential candidate Mitt Romney).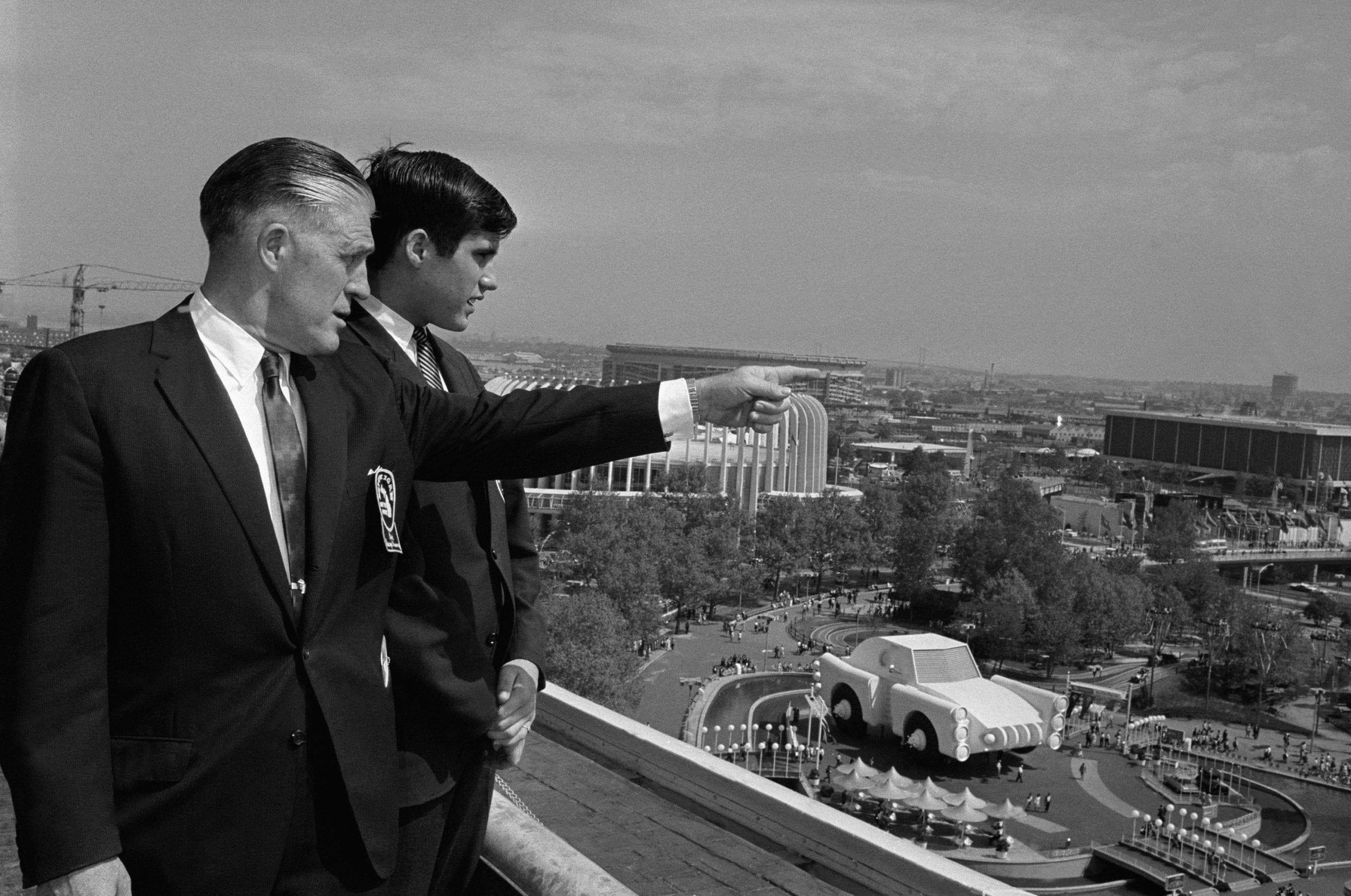 When Governor George Romney of Michigan was on the premises at 1600 Pennsylvania Avenue recently, he accidentally smashed the glass chimney on an 18th century lamp, part of Jacqueline Kennedy's historic restoration project.

The incident took place in the lower level White House library furnished with a $50,000 suite from Duncan Phyfe's own workshop. The room was crowded with governors and their wives. Suddenly, there was the sound of shattering glass. Everyone stopped startled.

Everyone except Romney. He was in such a hurry to confer with a politician on the opposite side of the room that he blithely disregarded the toppled table that had gotten in his way. He glanced only fleetingly at the debris under his feet and proceeded elsewhere with a preoccupied look.

Someone else picked up the pieces.

The damaged antique lighting device was a French "Argand" oil lamp. That's the type ordered in 1790 by George Washington when he was in the same kind of economy-minded mood that later prompted President Johnson to go around the building turning out the light bulbs. An advertisement of the day claimed that Argand lamps were cheaper to burn than candles.

If it is any consolation to Romney, who prefers solid comfort when it comes to household furnishings, he wouldn't have to cope with fragile museum pieces in the presidential living quarters he hopes to occupy.

The last Republican occupant of the White House, Dwight Eisenhower, was also more at home in conventional decor. The B. Altman department store furniture used by Mamie Eisenhower is still in storage in the White House basement.
What the Post did not report at the time was, while he glanced at the debris, under his breath he muttered "you didn't build that."
Take a look at a couple of Romney family photos below … a really young Mitt Romney.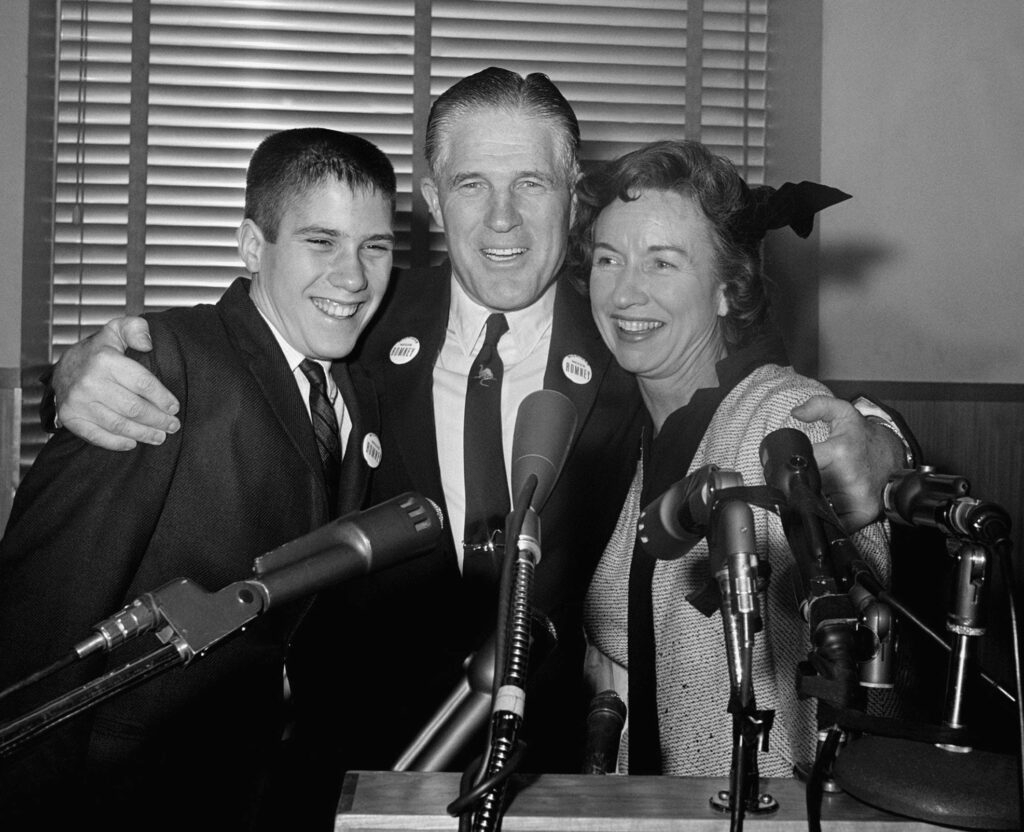 Related articles