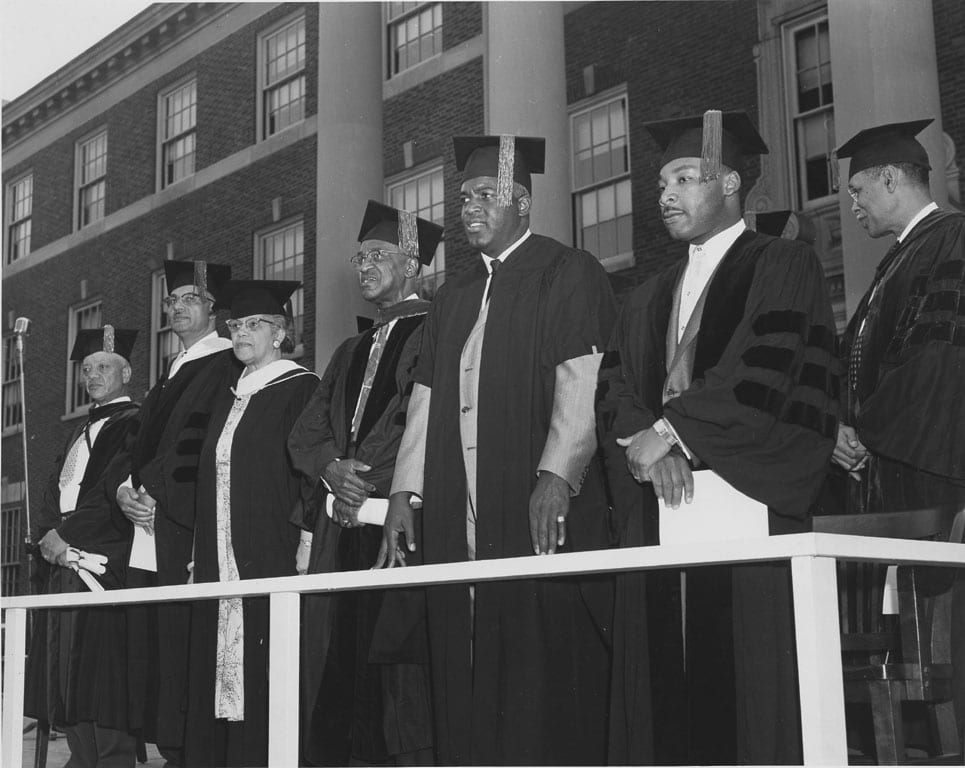 I think you'll agree that this is some serious history, frozen in time.
Both former baseball star Jackie Robinson and civil rights leader Martin Luther King, Jr. were among a group of prominent individuals receiving honorary degrees from Howard University in the summer of 1957. This was the 89th commencement held at the university and the Washington Post noted that 8,500 people were in attendance to watch 565 students graduate.
The commencement speaker that day was Patrick Murphy Malin, the executive director of the ACLU.
What's interesting is that King was not quite as well known as the former baseball player at the time. The Post reported first on Robinson, with the following being almost an "oh, by the way," in the final paragraph.
Other recipients of honorary degrees were the Rev. Martin Luther King, Jr., who led the fight against racial segregation on public buses in Montgomery, Ala. …
The decade following this commencement would see King rise to major prominence as the most prominent advocate and voice for civil rights, culminating with his 1963 speech on the steps of the Lincoln Memorial.
This is an amazing image, frozen in time.
Related articles