I love baseball — my first post ever was baseball-related — and baseball is back!
Opening Day has passed (go Nats!) and the home opener is just around the corner. There is not better way to spend an afternoon than sitting in the stands watching our hometown team. And late spring is the best time to do it.
I wanted to pull something special together to highlight the importance of baseball in Washington's history. Here is my first homegrown video, uploaded to YouTube — we have our own channel, FYI — pulling together archival film footage as well as old photographs. I hope you enjoy it.
Get out there and support our hometown team. We're on the brink of some really exciting years and you're about to start reaping the rewards of weathering some rough times since 2005.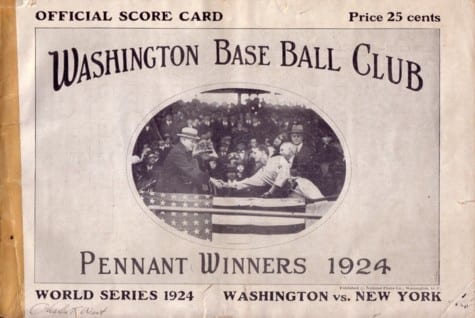 Related articles