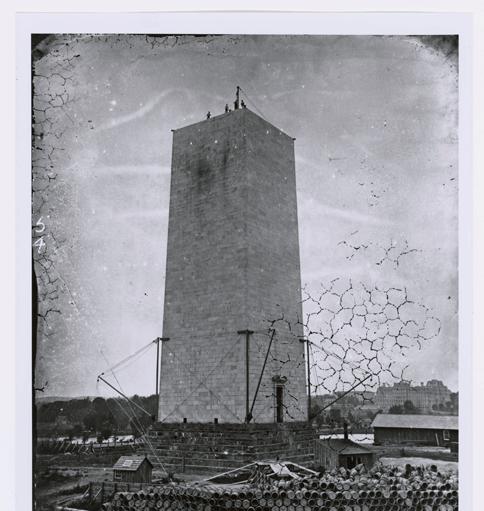 Construction of the monument began on July 4th, 1848. Progress was slow, and after ten years, construction was halted due to congressional infighting, rising Civil War tensions and lack of funds.
It remained in its unfinished state through the duration of the Civil War. The land surrounding the monument was used to graze cattle and the interior of the monument was used as a slaughterhouse. Even at 1/3rd completion, the structure was the tallest building in America at roughly 150 feet. Finally, in 1876, construction resumed — using stone from a different quarry — and the monument was completed in 1885.
So, the next time you look at the monument, and you notice the slight difference in color between the bottom third and the rest of it,  you'll know that's because stone was supplied from different quarries. The first phase of construction used stone from Texas and Maryland. The second phase to complete the monument used stone from Massachusetts and Maryland.